What is customer loyalty?
Article
Customer loyalty: why it matters and how to build it
Loyal customers are the backbone of good business. Find out how to build customer loyalty for lasting brand success.
Published March 10, 2020
Last updated July 29, 2021
When it comes to customer loyalty, some brands seem to have a complete hold on their customer base.
You'll never see a Starbucks groupie in the Costa Coffee line if there's a Starbucks within 10 miles. Lululemon purists are willing to spend three times as much on the brand's signature leggings to be part of the 'Lulu Lifestyle'. And the leading light when it comes to any customer loyalty definition, most Apple users scoff when a text comes through in a green bubble instead of a blue one.
These brands have nailed the secret to customer loyalty. Their cult following is willing to pay top whack just to be part of the club, an unofficial but incredibly effective customer loyalty program. This level of customer loyalty is difficult to achieve but worth striving for. With a loyal base of happy customers, your business is better prepared to weather the ups and downs of the market and thrive for years to come.
What is customer loyalty?
Customer loyalty is when customers reward a company with repeat business over time. In this standard customer loyalty definition, loyal buyers consistently choose to do business with a particular brand and often defend it against its competitors.
Customer loyalty entails developing a customer base so devoted to your brand that they're willing to buy whatever you offer, no matter the price, even when there are cheaper alternatives out there. Loyal existing customers can also become brand champions, who promote your product or service to friends and family and stick by your brand even in tough times.
For loyal customer acquisition to happen, a company must create an experience that inspires buyers to return again and again. The most loyal customers are often those who feel emotionally connected to a brand.
Why does customer loyalty matter?
Building customer loyalty is vital to the long-term survival of your business. When it comes to a customer loyalty definition, customers who form an emotional connection with your brand are more likely to stick by you, helping you increase customer lifetime value and grow your revenue.
Consumers who reward companies with their business, maybe generations of repeat business, send a message: they find consistent value in the products or services and the overall experience they have with the brand is positive. As a company, when it comes to customer loyalty there's no greater compliment.
To earn and retain loyal fans, put customers' needs and wants at the centre of your business. This will help you build trust and establish good relationships with your customers – both of which are key to generating customer loyalty.
How do you measure customer loyalty?
Businesses always want to increase customer loyalty. But many struggle to evaluate the success of their strategy.
Some companies measure customer loyalty by the length of time they've had a relationship with a customer, while others might think of customers who've stayed with them through tough times, like service interruptions or growing pains. Other businesses use metrics, such as customer churn rate, to gauge customer loyalty.
To get a more holistic understanding of your customers' commitment, your customer loyalty research should be both numbers-based and behaviour-based.
For the former, use your CX software to quickly access customer retention metrics:
Customer churn rate represents the percentage of customers who stopped buying your product or using your service. Churn tells you which customers aren't loyal, leaving you with those who are still brimming with customer loyalty.
Recent account upgrades show you which customers are happy enough with your product or service to increase their financial commitment. Maybe they're already part of your customer loyalty programme, they're willing to spend more money and rely more on what you're selling, you can see they're displaying their customer loyalty.

Behavior is just as important to track as metrics when it comes to understanding customer loyalty, though behavioral data can be harder to wrangle.

Social media behaviour: Routinely search by keywords related to your brand on social media (or use social listening software) to see what customers are saying about you. Find those customer loyalty champions, customers who are consistently posting positive things about your business.
Buying patterns: Look for customers who regularly do business with your company – they're displaying their customer loyalty by default, especially if their spending grows over time. Take Amazon Prime, for example. Initially, a new customer may use Amazon to make just a few purchases. But as their customer loyalty increases, they'll shell out for Prime, automatically becoming part of Amazon's built-in customer loyalty programme model. So once they're Prime members, they'll likely shop on Amazon more often, both to justify the cost of their membership and to reap the benefits of quicker deliveries.
The most accurate customer loyalty insights are both quantitative and qualitative. Combining both research methods and tracking trends can give you a more comprehensive understanding of the strength of customer loyalty for your company.
How to increase customer loyalty
One thing's for sure: customer loyalty must be nurtured constantly. It's not something you can work on once and automate later.
According to CX leaders, many qualities we value in our personal relationships also apply to our relationships with brands. Among them: consistency, being a good listener, acting upon what you learn and being honest.
Taking a customer's entire experience into account, the ideal formula for building customer loyalty is a mix of internal processes and emotional factors.
For increased customer loyalty, become your customers' best student
Clearly, having a loyal customer base is vital for long-term business stability and success. A key step in earning that customer loyalty is doing your homework. The companies with the most dedicated customers make it their business to understand their buyers and form a connection with them. As with any relationship, this takes time, but there are steps you can take to begin establishing trust and earning customer loyalty.
Stay up-to-date on the latest customer behaviour statistics and actively ask your customers for feedback so you can better understand how they think and feel. From there, you can reevaluate your customer experience to see where you may be able to make improvements and increase customer loyalty. Investing in customer service software is also key, as it can provide even more insights into your customers and their buying habits. Get started today and you'll soon see the benefits of studying your customers for yourself.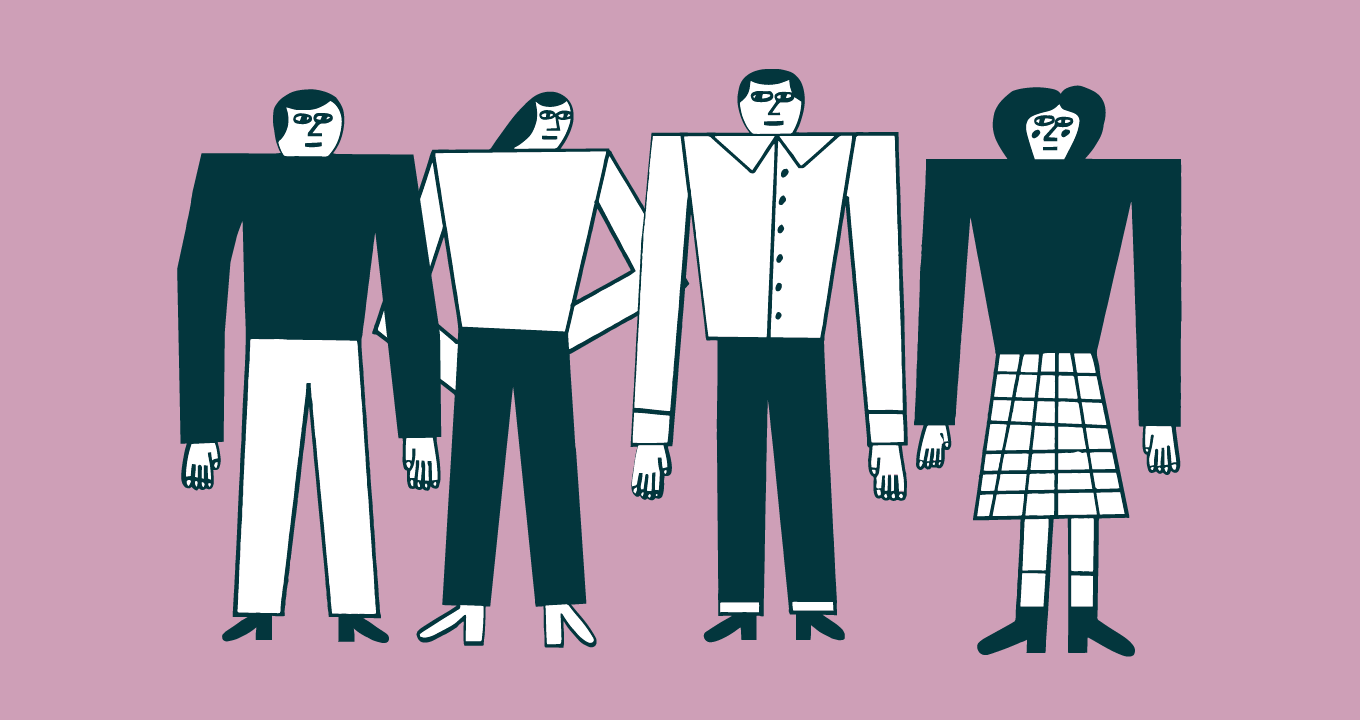 Customer experience guide
Find out how to create great customer experiences that will lead to customer loyalty, improved word-of-mouth promotion and increased revenue.
Customer experience guide
Find out how to create great customer experiences that will lead to customer loyalty, improved word-of-mouth promotion and increased revenue.
Download the guide