Help desk software that creates better customer experiences for your business
Boost customer retention, strengthen brand loyalty and maximise your customer service productivity with help desk software.
A guide to the best help desk software
Last updated May 5, 2023
More than three-quarters (77%) of customers say they're more loyal to businesses that offer top-notch service (Zendesk Customer Experience Trends 2021).
Add to that the fact that, in 2021, customer support tickets increased by 30% year on year and it's clear: excellent customer service is a critical component of a successful business.
This helps explain why seamless, omnichannel help desk software is now the standard. But that doesn't mean it's easy to find the solution that's the right fit for your business. Especially if the software for your help desk also needs to support IT or HR service for internal employees.
To help you identify and choose the best system, we'll start by explaining the basics of software for help desks: what it is, the different types and how it benefits your team. Then we'll walk through 10 of the top help desk tools. To wrap up, we'll explain how to think about deciding on the ideal software for your organisation.
Feel free to skip around by clicking through the table of contents below:
What is help desk software?
Help desk software is a software product that customer service and IT teams use to serve employees and/or customers. Its core functions are to help service teams systematically manage support requests, provide self-service options, track and report performance, and ideally far more.
When it's used by an IT team, the goals and processes of a help desk are defined based on government and corporate best practice such as ITIL (Information Technology Infrastructure Library). According to Mikkel Svane, CEO of Zendesk, the goal within ITIL when dealing with incidents is to "restore normal service operation as quickly as possible and minimise the adverse effect on business operations".
Put simply, help desk support software is designed to give you the tools to make your customers feel heard. Here's a basic rundown of how it works:
Customers contact your business through email, phone, text, web, chat and social media with questions and issues

The system generates a ticket for each issue and automatically associates them with a customer's history, if applicable

Tickets can be assigned manually or automatically depending on business rules

As agents work on tickets, they can easily collaborate with other team members for help

When the agent resolves the issue, they let the customer know through their preferred communication channel

Admins can create workflows and assign different levels of responsibility to agents

With analytics, you can track customer satisfaction scores, internal KPIs and more
Why use help desk software?
The best reason for using a help desk software solution is that it lets you keep pace with all the available ways to meet your customers' needs. Methods of communication are constantly changing and updating, and there's no telling which channel your customer base will shift to next. Using help desk software helps your buyers find your support options the moment they need assistance, no matter what their favourite platforms are.
What's more, help desk software is a vital tool for making the most of your support personnel resources. Using a help desk system can greatly reduce the number of phone calls, allowing agents to focus on the trickier issues. By allocating their energy where it will have the most impact, your customer service team will be able to handle tickets with greater skill and ease, improving customer retention and ensuring smooth operations throughout.
What's the difference between a help desk and technical support?
On the surface, help desks and tech support may seem interchangeable. Both of them help customers solve problems with their product or service in order to ensure that the customer continues purchasing it. But there is a key difference that sets them apart and it's all about their objectives.
Technical support teams are responsible for solving any technical issues customers might have. Help desks, on the other hand, are the customer-facing points of contact that receive the complaints, infom the tech support team of the issue and ensure a smooth and timely resolution. For issues that don't require a tech expert, the help desk can typically troubleshoot problems and guide customers to resolutions on their own. But for more complex technical issues, the tech support team is on hand to leverage their expertise.
The overall objective for both teams is to solve the issue. But each also has its own unique goal. The tech team's goal is to solve problems quickly using their technical expertise, while the help desk's goal is to ensure the entire experience — from request to issue resolution — is fast, stress-free and successful.
What are the essential features of help desk software?
Not all help desk solutions are created equal and not all help desk solutions do the same things. Even so, to be considered a true help desk solution the software must have the following features:
Systematic handling of customer questions and issues
Help desk software handles customer questions or issue intake, management, response and resolution via a ticketing system. This ensures the support agent and any others involved in resolving the issue can track the problem until its successful resolution and provide status updates along the way.
Multichannel support
Customer requests may come through a variety of channels –social media, phone, live chat, text or email. Multichannel support means you can choose from whichever channels are right for your customers.
Self-service capabilities
The two most commonly used self-service options are knowledge bases and customer portals. The best help desk software provides both, enabling service teams to use their knowledge to help customers and other employees in a centralised portal.
Tracking and analytics
Analytics and tracking help managers uncover insights regarding their team's performance, customer satisfaction and more. This can help improve the service operation and the business as a whole by uncovering customer pain points.
Automation, apps and integration
Support agents use help desk apps, integrations and automations to create a customised work environment based on their existing tools and workflows. These features allow agents to automate ticket management, consolidate internal collaboration, access contextual customer data and much more.
What are the benefits of using support desk software?
There are many benefits that upgrading your help desk support services can provide. The most basic — but also most powerful — is the manual work that help desks save by providing an alternative (centralised) location for customer tickets that would otherwise be dispersed throughout email chains and spreadsheets.
Here's a look at a few more benefits of support desk software that you should know:
Transparency in internal and external communication
Serving hundreds (or thousands) of demanding customers every day is hard enough on its own. Add in crossed communication lines and siloed customer request info, and it's almost impossible. Support desk software consolidates requests from multiple sources and translates them into tickets you can track in one shared inbox. Through the shared inbox, agents can see the ticket history as well as exactly who's taking what action with each ticket in real-time.
Contextually relevant ticket routing
As your organisation grows, finding the right person to talk to about a specific issue gets increasingly difficult. But with help desk IT support software, you can set up workflows based on pre-filled ticket information to ensure customers get connected with the right agents. And, if the primary agent on a ticket needs some help to solve it, they can reach out to other team members within the support desk software without confusing the customer.
Continuous learning and improvement
Customer feedback is crucial for any company and help desk management software can help you collect and share it throughout your organisation. You can then apply this feedback to inform service improvements, product development, sales and marketing tactics, and more. Reporting and analytics can also help inform management decisions about staffing, training and standard operating procedures.
What are the different types of help desk tools?
There are seven types of software for a help desk that differ based on how the software is hosted, whether it's internal or external, the kind of company it's designed for and if the underlying software code is open source.
Each type has a specific set of benefits depending on your company's size, complexity and customer service needs. Let's take a look at each:
1. Enterprise help desks
As the name implies, this type of help desk tool is designed for large organisations that need help desks capable of operating at a massive scale. Enterprise help desks provide an array of features such as asset and account management, knowledge bases, collaboration tools for IT tech support and no (or very high) limits on users. They're an ideal option for enterprises that need to support both employees and customers.
2. Internal and external help desks
Also known as service desks, internal help desks are designed to support internal teams such as IT and HR in their efforts to serve employees. Internal help desk functions very similarly to external help desks. The main distinction between internal and external help desk tools is who uses them to request support; employees use the former and customers use the latter.
3. Web-based help desk
Web-based help desk software solutions are SaaS platforms hosted on the software provider's server. These help desk solutions are typically sold as monthly or annual subscriptions, which include the costs for maintenance, updates and security. SaaS help desks are fantastic options for small and mid-sized businesses that don't have the budget or infrastructure to host and maintain their own on-site help desk system.
Advantages of using web-based help desks
Web based help desks — or SaaS helpdesk software — are worth a closer look because of their current prevalence on the market and their impressive flexibility. Many companies have shifted to remote working, which has meant that their customer service teams have been forced to learn how to operate from home or somewhere other than the office. SaaS helpdesk software allows customer service teams to manage tickets quickly, access customer data securely and provide excellent customer service no matter where they are.
Another advantage of using a cloud help desk tool is its flexibility. SaaS help desk platforms are typically designed to be customisable and scalable, allowing your team to tailor them to their needs. They can then add on features and capabilities later as customer service demands increase.
4. On-premise and cloud-based help desk software
An on-premise help desk app's core functions are just like the functions of a cloud-based help desk. But, with an on-premise help desk, the software underlying the tool is hosted 'on-premise' rather than in the cloud, as is the case with a cloud-based help desk.
On-premise IT help desks allow companies with strict data security needs to keep their data on their own servers. And they're customisable, so they can interoperate with your company's internal systems. But this requires regular maintenance that must be handled internally.
Cloud-based help desk software stores data on remote servers owned by your software vendor or a third party. With this data stored in the cloud, it's typically easier to scale up and down based on demand. Plus, you don't have to take on the IT burden of maintaining the software.
5. Open source and closed source
Help desk software that's open source allows users and organisations to copy, modify or delete the underlying code. This flexibility allows companies with highly skilled programmers to completely customise the software to suit the company's needs. This kind of customisation goes well beyond basic plugins and integrations.
Closed source help desk apps, on the other hand, are proprietary. What you see is what you get and only the software developers can copy, modify or delete it. Of course, APIs, SDKs, third-party app integrations, and plugins mean there's still plenty of room to customise closed source help desk software.
What are some of the challenges with help desk software?
One of the biggest challenges with using customer service help desk software is ensuring that the customer service team embraces and uses it consistently. Simply having the platform itself won't magically solve all of your customer support issues. When introducing a help desk tool into your operations, it's critical that you have a strategy for making sure every feature is optimised to be used as intended. Otherwise, you'll simply clutter your own workflow with the very tool that's supposed to streamline it.
Another challenge with help desk software is knowing how to use the data it generates. Even though everyone understands the power of data, only 14% of companies are making that data accessible to employees. If you decide to adopt new help desk software, make sure it has powerful reporting and analytics features so your employees can harness the power of data and use it to improve processes — not just in customer service, but company-wide.
Who uses IT help desk software?
Customer success, service agents, and their customers are the primary users of IT help desk software. Agents use the software to track, prioritise and solve customer support tickets. Customer support managers also use help desk software, but their focus is usually on reporting and setting up workflows, though they may be pulled in for help on certain, escalated tickets.
As mentioned earlier, not all help desk solutions are created equal. Zendesk, for example, is more than just help desk support software; it's a cloud-based software and engagement platform for customer service that offers omnichannel support. Since it's deployed so broadly, Zendesk's top help desk software might also touch social media teams, salespeople and marketing staff.
Other help desk solutions (also called 'service desks') may be geared exclusively towards internal IT teams. In that case, the system is used by IT support agents, engineers and managers to provide support to internal employees.
What are some tips for improving customer service help desks?
The best helpdesk software in the world won't do you any good if the foundations of your customer service help desk are shaky. Follow these tips to improve your help desk services.
1. Make your first impression count. The first interaction a customer has with your reps needs to embody the kind of service they should always expect from your business. It should be polite, friendly, clear and direct. Of course, the tone and overall delivery of the service will depend on your brand and industry. But no matter what kind of business you're in, politeness from the outset will never lose you points.
2. Don't leave them in the dark. Customers are often left wondering about the status of their tickets, especially with complex problems that require tech support. Even if everyone is working hard on your end, it might look to the customer like nothing is happening — and that feeling can quickly turn into dissatisfaction. Always keep customers updated with the status of their ticket and be transparent about the steps being taken to solve the issue.
3. Look to the past. Any previous tickets a customer has had are worth examining in case their issue is recurring. The best help desk software will have tools for storing and organising all past interactions and tickets so you can easily pull up a customer's history, complete with notes from past interactions. Having past records to hand helps support agents begin the problem-solving process a few steps ahead, as they don't have to start from scratch.
4. Make it speedy. There's no other way to say it — people want their problems solved quickly. Obviously, not every issue can be fixed instantaneously, no matter how much the customer might want it. The key is to remove any obstacles so your tech experts and support agents have the time and resources they need to fix complex problems quickly, without being overwhelmed with the same simple requests over and over again. By empowering customers with self-sufficiency tools like a self-service portal and a knowledge base, you can reduce the amount of incoming requests and free up your experts to fix the issues that require more expertise.
The 10 best help desk software solutions for 2023
1. Zendesk
Customise your help desk and make Zendesk your own
Zendesk helps streamline customer support with time-saving tools like triggers and automations. It's support desk software that is intuitive and easy to use because it's built with both customers and service desk agents in mind.
Great customer support starts with the right tools, and with Zendesk, you have everything you need to build the best customer experience possible.
Fast, personalised responses
Customer service desk agents can create and share their own macros to quickly respond to recurring customer enquiries.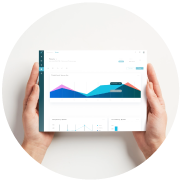 Customised Views
Personalised views let help desk agents see their queue based on ticket status, assignee, group or other conditions.
Apps Marketplace
Get even more from Zendesk products with over 500 apps and integrations, available on our Apps Marketplace.
Help desk support software: Better together
Team up
Zendesk's web-based IT help desk solution allows support teams to collaborate and share information using private comments on any issue that may arise. It also displays real-time updates about who is viewing a ticket at any given moment.
Help others help themselves
Combine your help desk software with a customisable help centre, knowledge base, online community and customer portal so customers enjoy a better self-service experience and agents see improved efficiency and faster resolution.
Gain insights
Zendesk's reporting and analytics tools provide insight into what matters most — from the performance of your team to your customers' satisfaction scores.
Zendesk's help desk software features include:
Customised views

Self-service options

Integrated voice software

Analytics and reporting

Live chat and messaging

Collaboration tools

Automated routing

Omnichannel Support

Multi-language support
HappyFox is a full-featured, cloud-based IT help desk solution designed for a variety of industries and team sizes. It includes all the essential features of a help desk including smart automation, ticketing management, advanced reporting and more. However, compared to an option like Zendesk, HappyFox has relatively few app integrations.
Also, since HappyFox offers neither a free plan nor a free trial, you'll need to pay just to try the software. They offer four plans, each of which requires a minimum of five help desk agents. As you'd expect, the feature sets of each plan varies. Below, you can see the features included in their Enterprise Plan.
Features
Smart rules-based automation

API, SDKs and webhooks

Workflow macros

Live website chat

Advanced reporting

Ticket routing, categorisation and tagging

Unlimited shared inboxes

Branding customisation

Knowledge base management

Multichannel communications
Learn more about Zendesk for HappyFox
Like HappyFox, Help Scout is powerful enough to support large customer support teams of 500 or more. But Help Scout is a bit more small-business-friendly with no minimum number of users and a 14-day free trial. Help Scout supports robust reporting, native knowledge bases, a robust API and a broad range of integrations.
The Standard and Plus plans are priced at $20 and $35 per month per user, respectively. And to get pricing for their Company plan, you'll need to contact them for a quote. Also, if your business is a startup, or it has a focus on environmental sustainability or social impact, you may be eligible for a significant discount.
Features
Rule-based automation

Extensions and integrations

Templated responses

Website live chat

Analytics

Ticket routing and prioritisation

Collaboration tools

Customisable branding

Knowledge base content management

Multichannel support
This IT service management system helps businesses standardise their service requests and processes, ensuring faster resolution times for tickets. SolarWinds Service Desk pricing starts at $19 per feature per month, which is perfect for smaller teams who only need the most essential features like ticket management and a service portal. A 30-day free trial is available for anyone interested in taking it for a spin.
The incident management software allows you to manage tickets no matter where they're coming from, whether it's through a mobile app, mobile service portal, phone call or live chat. Plus, generous automation makes it easy to handle tasks like ticket creation, escalation and routing.
Features
Relationship mapping

Change management

IT asset management

Configuration management database software (CMDB)

Help desk knowledge base

Procurement tools

Service automation

Service desk chat

Service desk reporting

Risk management
Learn more about SolarWinds Service Desk for Zendesk.
JIRA Service Management by Atlassian is a cloud-based, internal IT help desk system designed for IT teams. Its features include automation, self-service, incident management, conversational ticketing and more. You can hook up their native knowledge base, but you'll need a separate subscription to Confluence.
You can try out JIRA in a limited capacity with their free plan but you're restricted to three agents or ten users. Or, you can start a 7-day free trial of their Standard or Premium plan, which both support up to 5,000 agents.
Features
Conversational ticketing

Incident postmortems

Change management

Reports and metrics

SLA management

Asset management

Smart automation

Knowledge base (with Confluence subscription)

API

Incident management

Self-service portal
Learn more about Jira for Zendesk.
For organisations who need a robust, enterprise-level technical support software, Salesforce Service Cloud is certainly worth a look. It leverages AI-powered automation, 360-degree customer views and advanced service analytics to provide a solution that facilitates excellent service and improvement over time.
That said, it's easiest to unlock the full power of Salesforce Service Cloud — including the 360-degree customer view — if you're already using other popular Salesforce software, like their CRM. Otherwise, you'll need to set up integrations or use the Salesforce API to pull in relevant data from other programmes.
Features
Knowledge management

Workflow automations

Webhooks, SDKs and APIs

Third-party integrations

Omnichannel routing

Support operation analytics

Asset management

Remote access

Self-help portal

Customer forums

Workflow automation

Call centre management
Built to help IT teams work smarter, not harder, SysAid is one of the top IT help desk software solutions out there. This platform focuses heavily on automation, with features designed to manage as many tickets as possible — hands-free.
Available as SaaS, on-premise and as a mobile app, the basic SysAid Help Desk solution includes key features like self-service, automated reporting and ticket automation. The more inclusive enterprise help desk software plans – ITSM and ITSM+ – offer more features like workflow automations and BI analytics. There's a 30-day free trial but if you're interested in pricing details you'll have to contact them directly for a quote.
Features
Dedicated customer success manager

LDAP integration (Active Directory)

ITIL package

Advanced custom fields

Third-party integrations

Task automation

Business value dashboard (in beta)
Ideal for small to mid-sized B2B businesses, Vivantio is a help desk solution that was founded in 2003. If you request a free trial you'll have to provide a lot of information about your business, including what kinds of customers you serve and the number of ticket types you manage. But the platform offers a wide range of plans, starting with the basic Value Plan at £32 a month per user, all the way up to its enterprise help desk software Visionary Plan at £102 per month.
The Value Plan includes essential features like simple SLAs, branded self service portals and a mobile app. And with the mid-level Vital Plan, users get access to popular features such as knowledge management, Kanban calendar view types and custom dashboards.
Features
Ticket hierarchies

Intuitive interface

US & UK support centres

Call centre management

Surveys & feedback

Real-time chat

Queue management

IT asset management

Workflow configuration
Offering context-aware customer service helpdesk features, Zoho Desk is one of the leading cloud help tools on the market. Receive requests and respond to them across platforms without breaking your stride, all whilst compiling valuable customer data on a single easy-to-use platform.
The Zoho Desk free plan allows up to three agents and includes basic features like email ticketing, private knowledge base and mobile app. But the most popular plan, chosen by 50% of its users, is the $23/month per agent Professional Plan, which also has multi-department ticketing, round robin ticket assignment and automatic time tracking.
Features
SLAs & escalation

Help centre theme gallery

Private & public knowledge base

Customer happiness ratings

Reports & dashboards

Ticket sharing

Scheduled reports

Help centre customisation

Zia — Artificial Intelligence
Learn more about Zoho Assist Remote Support for Zendesk.
Made for rapid deployment and no-code customisation, Freshdesk is an emerging favourite among cloud-based IT help desk systems. Popular features included AI-powered service management tools that provide data-based recommendations, a knowledge base and multichannel communication support.
You can try Freshdesk for 21 days without committing. Or if you're a small business, the reasonable Growth Plan is priced at $18 per month (billed monthly). The Starter Plan has many of the best help desk tools to get you started, including a workflow automator, self service portal and incident management. On the other end of the spectrum, the $95-per-month Enterprise plan also comes with the AI-powered Freddy Agent Assist feature.
Features
Reporting and analytics

Mobile app

Service catalogue

Canned responses

Approval workflows

Release management

Team dashboards

SLA management

Chatbot powered by Freddy AI
How do you choose the right SaaS help desk software?
Siloed tools like email inboxes and spreadsheets get in the way of excellent customer (and agent) experiences. With the right help desk system, support teams are equipped with all the tools they need to provide quick, personal service.
While the help desk software that's best for your company depends on your customers and your team, there are several critical things to consider when choosing your solution.
When evaluating any SaaS help desk software, consider the following questions:
Try help desk software for free
Get the right information from customers
Dynamic request forms and ticket fields give support ticket agents extra context, so they're better prepared for the conversation and can offer more personalised customer support.
Never miss a deadline
SLAs are built in, so help desk agents can set their own parameters and use up-to-the minute measurements to keep an eye on the status of specific tickets.
Take your help desk on the go
Our native mobile apps enable help desk agents to respond to customer service requests — even when they're away from their desks.