Knowledge Base Software
Knowledge base software
Get ready to create, organise, and share knowledge-base articles and content easily with customer support agents, select customers or the public—and measure what performs best.
Answer frequent questions quickly
Zendesk offers knowledge management software that is simple to customize and use - as either an internal knowledge base, an IT knowledge base, a support agent-only knowledge base, or a customer facing FAQ tool. And because it's always available, customers and support agents can use this self-service portal to find the right information whenever they need.
A lean, confident content solution
Build an online knowledge base without worrying too much about the details. Drafts save if you're in the middle of a work in progress; rich formatting ensures that articles are easy to read; and pre-made templates can be utilised to maintain content structure. If you're building an internal knowledge base, content can easily be restricted to just certain groups.
Know how your knowledge base changes
Understand how your knowledge base content evolves over time. Get a list of events, so you can always be up to date with the latest changes, preserving the integrity of your content.
Speak the customer's language
Zendesk makes knowledge management software that's simple to use and accessible for everyone. And the freedom to translate your articles into over 40 different languages provides a localized experience that's right for each customer.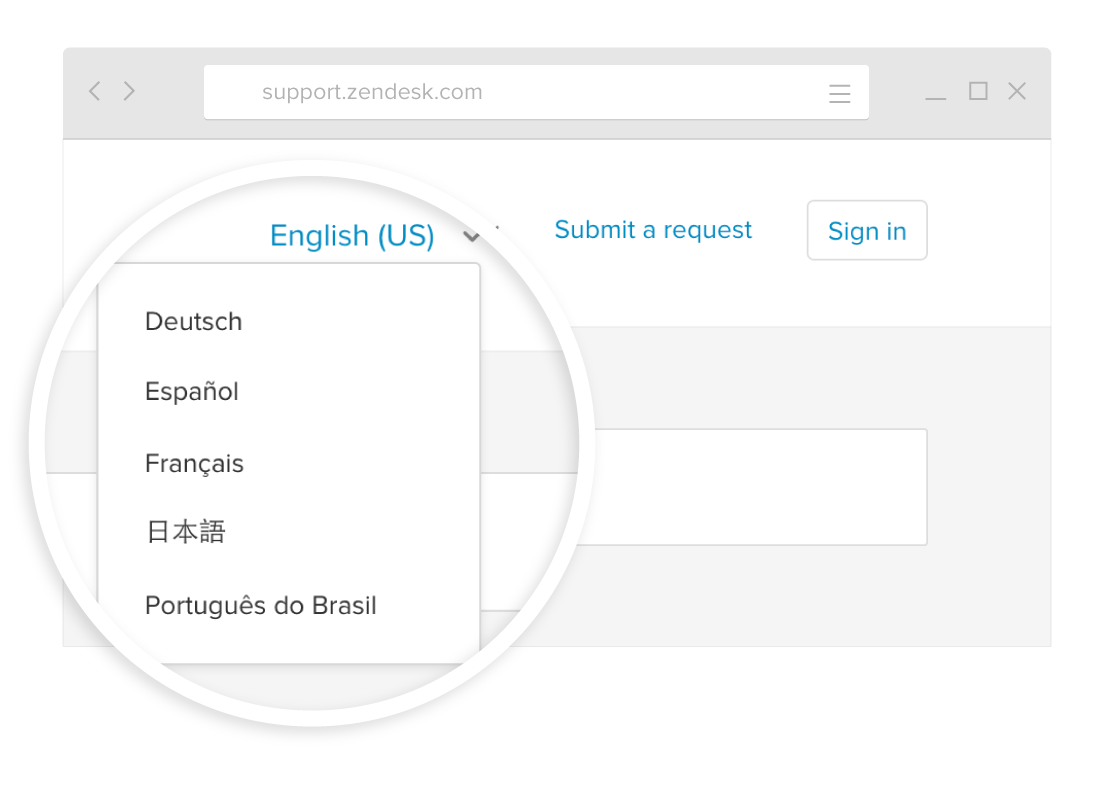 Measure and improve customer support
Know what users are looking for and whether they're finding the right answers with built-in reports. Zendesk's knowledge base software provides insights to expose gaps in content and helps identify areas where new knowledge base articles should be created.