Champions of customer service
Kampioenen in Klantenservice
Kundenservice – genau unser Ding
Champions du service client
ผู้เชี่ยวชาญด้านการบริการลูกค้า
The shortcut to happy customers
Zendesk makes support, sales and customer engagement software for everyone. It's quick to implement, easy to use, and scales to fit your needs. With Zendesk, it takes hours — not weeks — to get up and running.
Zendesk ontwerpt software voor klantenservice, sales en klantenbinding, voor elk bedrijf. Het is snel te implementeren, makkelijk te gebruiken en groeit mee met je bedrijf. Zendesk software is binnen enkele uren - niet weken - al klaar voor gebruik.
Zendesk bietet Software für Support, Vertrieb und Kundenengagement für alle, die einfach zu implementieren, benutzerfreundlich und skalierbar ist. Mit Zendesk sind Sie innerhalb weniger Stunden (statt Wochen) startklar.
Zendesk est le logiciel de support, de ventes et de relation client pour tous. Rapide à déployer, facile à utiliser, il est capable de s'adapter quelque soit l'ampleur de vos besoins. Avec Zendesk, vous serez opérationnels, non pas en quelques jours, mais en quelques heures.
Zendesk พัฒนาซอฟต์แวร์สำหรับงานสนับสนุน การขาย และการสร้างความผูกพันกับลูกค้าที่รองรับความต้องการของทุกคน ซอฟต์แวร์ของเราติดตั้งได้รวดเร็ว ใช้งานง่าย และสามารถขยายขนาดตามความต้องการใช้งาน ลดเวลาเตรียมระบบของคุณจากหลายสัปดาห์ ให้พร้อมใช้ในเพียงไม่กี่ชั่วโมงด้วย Zendesk
Zendesk는 모두를 위한 고객 지원, 영업, 참여 소프트웨어를 만듭니다. 빠른 구현, 사용 편의성, 필요에 따른 확장성. Zendesk는 몇 주가 아니라 몇 시간이면 설치하고 가동할 수 있습니다.​
CX Trends 2021
New world, new CX
Last year, customer needs changed in a blink. Learn how your team can keep up.
CX Champions
Speed + quality = agility
How leading CX organisations support customer-centric processes and drive business agility.
New capabilities
Get the message
Our newest messaging solution lets you deliver rich, automated and engaging conversational experiences on any device.
Connect with speed and flexibility
Support
Support your community
Your customers and employees want to talk to you—make it easy for them. Our support products are flexible and empower you to assist people when they need you most. Conversations flow seamlessly across all channels, leading to greater productivity and satisfaction all round.
Empower your employees
Employees wish to be informed and connected. With our internal helpdesk solution, you can create consumer-like experiences for your employees which are easy, reliable and productive.
Sales
Win prospects over
Turn conversations into conversions. Our sales management tools are designed to enhance productivity and pipeline visibility for sales teams so they can focus on the prospect, not the process.
"By giving our sales and support teams everything they need in one platform, they are able to effectively and efficiently collaborate and improve the customer experience."
The best customer experiences are built with Zendesk
Learn from the best—our customers
Something for everyone
The customer journey is different for everybody. No matter your business need, our products are flexible enough to pave the path that's best for your organisation.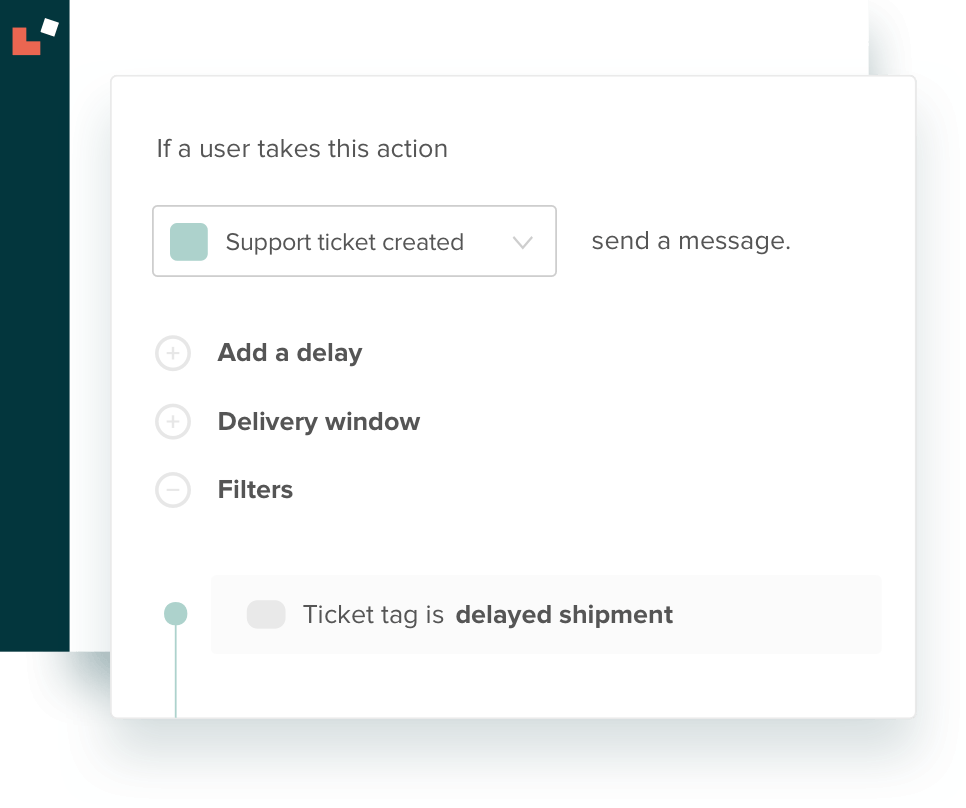 sunshine
Build with, on, and beyond
Build your own solution with Zendesk Sunshine, the open and flexible CRM platform. Sunshine is built on AWS and lets you seamlessly connect and understand all your customer data—wherever it lives. It's fast, agile and powerful enough to customise for a changing world.
Build conversational experiences
Messaging is open for business. Deliver proactive support and chatbots in your apps and on every channel with Sunshine Conversations, Zendesk's new messaging platform.
Learn more