Article
You get a new app, and you get a new app, and you…
Published July 27, 2017
Last updated July 27, 2017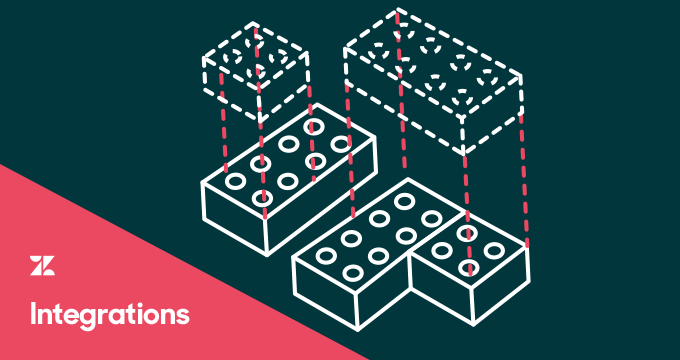 That reference is still relevant, right?
It's everybody's favorite part of the month: new apps. We're so happy with the sheer number of apps that we didn't even mind editing this very long blog post.
BetterCloud
BetterCloud is the first-ever multi-SaaS management platform, unifying the sprawl of SaaS data and administrative controls, surfacing critical incidents, and providing the management tools to efficiently automate, operate, and secure a multi-SaaS environment. With BetterCloud for Zendesk you can view all Zendesk users and groups in a consolidated, org-wide dashboard. Quickly resolve IT helpdesk tickets associated with SaaS apps by taking action on users, groups and data individually and in bulk. Automate over 200+ admin actions across apps, including:
G Suite: manage users, groups, Drive files, organizational units, calendars, sites
Slack: manage channels, send DMs, manage files, users, groups
Zendesk: create a ticket, sign out a user, suspend/unsuspend user, change user profile information, and more
Emma Subscriber Activity
Emma is an email marketing platform that helps over 15,000 brands plan, design and optimises targeted emails. The Emma Subscriber Activity integration gives Zendesk agents access to a customer's mailing activity and list subscriptions from Emma, resulting in more informed conversations with your customers and speedier interactions with supporters—all from inside Zendesk. You can view all mailings from Emma that a Zendesk ticket requester has received, the ticket requester's mailing response data (opens, clicks, shares), and even edit and manage the ticket requester's list subscriptions in Emma.
Dynamics 365 Sales Connector
Dynamics 365 Sales Connector helps deliver a complete view of your customers for your sales and support teams with a dynamic two-way integration between Zendesk ticket data and Microsoft Dynamics 365 customer data. It allows account, contact, and/or lead data to be displayed when viewing a ticket within Zendesk. It also includes a ticket grid that can be deployed in Dynamics 365 that allows users to view, update, or create tickets from the Dynamics 365 system.
FullContact Insights for Zendesk
Gain 360-degree insights about the people that submit tickets to your organization with FullContact Insights for Zendesk. The app displays in the Zendesk ticket sidebar, providing quick and easy access to personal and company information about the ticket's requester. Information displayed includes things like photo, name, title and company, social URLs, interests, and basic Demographic Data. Use these insights to enhance context and build personalized responses that improve engagement with your audience.
Additional apps added in July
Myndbend Article Search & Subscribe makes it easy for agents to quickly look up knowledge base answers and copy them into the ticket editor, and manage which articles a user subscribes to, without leaving the ticket editing screen.
StatusHub brings your support team an app that will allow your support team to view any issue that has happened up to 90 days in the past along with any maintenance planned for 90 days into the future when working on a Zendesk ticket.
ServiceDock helps you handle support via messaging apps, social, and web chat in one, simple dashboard and can create or update Zendesk tickets from ServiceDock after a support interaction.
Data Manager allows you to customize data exports of business critical data (tickets, users, etc.) and metadata (triggers, views, automations, macros) and an easy to use interface for removing data so you can filter and display your data the way you want.
The Ticket Requirements app makes sure certain ticket attributes are set by your agents and will notify agents if tickets are updated without an assignee, if ticket requesters don't belong to an organization, or can notify agents instead of making fields mandatory.
Teamgate CRM integrated with Zendesk shows you Zendesk Support information on every contact and lead card in Teamgate CRM, and in Zendesk. When working on Support tickets, information like leads, people, company data from TeamGate is displayed alongside tickets.
Callexa Feedback is a customizable survey tool that helps you measure your customers' "Net Promoter® Score" (NPS) that sends NPS survey to the customer automatically whenever a Zendesk Support ticket is resolved
Smartlook is a simple tool which records the screens of real users on your website and allows you to play video recordings of visitors directly from a Zendesk ticket to give you unique insight into what happened before and after a user submitted Zendesk ticket.
Clearbit helps you get all the essential information about your customers from a variety of different sources which includes data like the ticket requester's social media profile, what their job title is, other known emails, and so much more.
GitLab Tanukidesk Disqus integrates your Disqus forum with your Zendesk instance using the Channel Framework and enables you to view, respond, and go to Disqus posts directly from Zendesk Support tickets.
ClickHelp Sidebar gives your Zendesk agents the ability to search for helpful ClickHelp documentation from the ticket editor location on Zendesk tickets and immediately insert links to help topics or knowledge articles directly into a response.
BrightGauge Software gives you the ability to create real-time dashboards, customized client reporting, automated KPI reporting, and interactive scorecards from Zendesk and all your other data sources.
55PX PABX Virtual Resumo de Ligação helps you view complete data for your active and received calls on Zendesk tickets.
YoCoBoard is an online time tracking app that helps you to track and monitor the amount of time you spend on a Zendesk support ticket and lets you clock in and record the time spent on individual tickets in your dashboard.
Integromat helps you connect Zendesk to your favourite apps, services, or devices by letting you create scenarios that will watch for new data being created in a specified app, and trigger actions in one or more other apps such as copying the data, or outright transforming the data to be actionable in its destination app.
Visit the Zendesk Apps Marketplace to browse all our apps and integrations