Article
You don't always need call center scripts
Published May 25, 2017
Last updated May 25, 2017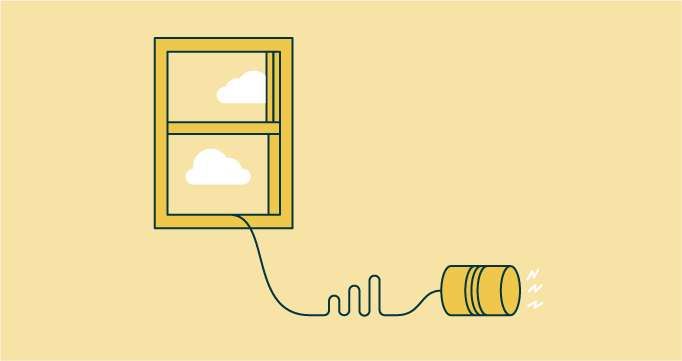 Are your customer interactions scripted? For many customer service organizations, call center scripts are essential. They help to ensure consistency in detail and messaging, reduce errors, fill in gaps in training and the lack of in-depth product knowledge, and help new reps build confidence. Scripts also help to deal with the high employee turnover rate that plagues some customer service organizations–there isn't always time for in-depth training. Scripts are training wheels, guides to proper customer interaction, and a valuable internal knowledge base.
But what about the customer experience? With the focus on taking a people-first approach to customer service and building better customer relationships, do call center scripts really have a place? Reciting scripts and sticking to a predefined path through the customer experience often comes off as rigid and frustrating, and using them may just prevent reps developing any rapport with or empathy for the customer.
It's also almost impossible to for even the best call center script example to sound natural. Customers pick up on that immediately and any illusion of having an authentic conversation is shattered.
Sometimes a lack of authenticity or spontaneity might not matter, and a scripted support experience might be okay. I'll tolerate some robotic script reading if I think that's the path of least resistance to getting my support issue solved. I want fast service and if a script helps guide some newbie support rep to a quicker resolution then I'm good. The problem is, as I think about all the support calls I've had to make in the last year, is that life and support is complex and rarely sticks to the script.
When this happens in a script-locked customer service organization, I'm inevitably put on hold while what-if scripts are searched for, supervisors are contacted, transfers are made, and more scripts are read to me in the hope that one of them will hit the mark. This approach rarely works and it certainly doesn't save me any time or effort.
This experience isn't just frustrating for customers. Customer service reps are less engaged in their work when scripts stand in for training and when they don't have the flexibility they need to interact with customers and create the personalized support experience that's now expected. Maybe that explains the turnover? Reps, like everyone else, want meaningful and fulfilling work. The good ones want to make a difference.
Despite creating a support experience that often doesn't serve customers or reps well, many companies find scripts useful and will continue using them. Sometimes they get the job done. However, there are other ways to accomplish all those benefits that are cited as reasons to take a scripted approach to customer service. Instead, empower your reps with the tools and skills they need to engage with customers and think on their feet.
Here are some suggestions for going off script:
Keep the ones you've got, but only use them for training purposes. Treat them as useful — but optional — guidelines.
Repurpose the information that scripts contain by spinning them off into macros (step by step instructions that you can pull into a customer conversation when needed) and by creating a customer-facing knowledge base that contains FAQs and other self-service content.
Integrate your public knowledge base into your help desk so that your reps have easy access to it. Build an internal knowledge base alongside it.
Use the IVR in your call center solution to provide recordings that your customers can use to solve common problems on their own.
Use your helpdesk to give your reps immediate access to customer data: who they are, what products they're using, any previous call history, and any other data that provides context for reps to understand the customer's situation (check out the Zendesk Pathfinder app) so that they don't have to bog down the conversation gathering data that's already available.
And, perhaps most importantly:
Focusing on your rep's experience, as well your customers', builds a strong foundation — a people-first support experience — that will reduce the churn of both. Your reps are probably the most important piece of the relationship building puzzle because they're often the only humans your customers will speak to. They're worth the investment.
Want to provide world class customer service? Learn how by reading how to manage your customer service team
Anton de Young is a published writer and photographer. As a long-time Zendesk employee, he built the Zendesk customer education and training teams, and then as a marketing director launched the Zendesk customer service leadership program and event series, which he then helped to expand into the Relate website and event series. Now a freelancer, Anton is busy exploring the world from his new home in Lisbon, Portugal. Find him on Twitter: @antondeyoung.