Why it's worth having your own branded community
Guide
Why it's worth having your own branded community
Published November 13, 2017
Last updated November 13, 2017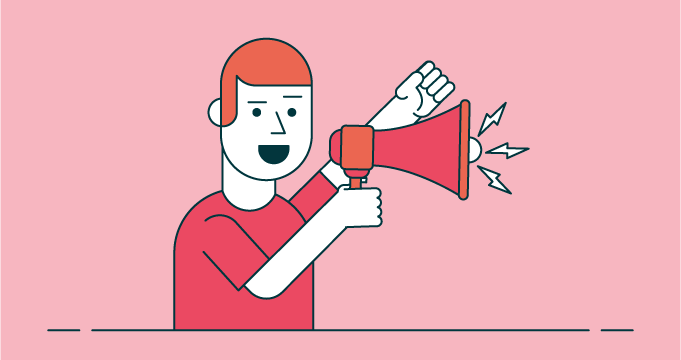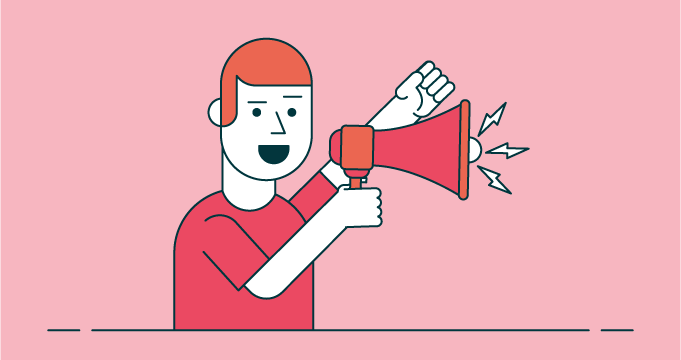 The value of a help guide and the articles within it is pretty obvious to most companies, but the hosting of a branded community dedicated to the company's products quite often falls in the priority bucket labelled "nice to have".
However, there are many surprising benefits to hosting a branded community in addition to supplementing a help portal. We've listed out below just a few of the many benefits that a company gains when they host their very own branded community.
Customers, advocates, and agents can all interact together
Frequently asked questions or open-ended ones (such as ideas for how to set up a workflow or customize a page) are great for community discussions. Communities provide a great setting for discussions that include a variety of different perspectives. Your customers are probably doing interesting things with your product, and the community gives them an engaging venue for sharing their experiences with one another, and with your company.
This is especially helpful for support agents who don't always use the product that they're supporting in the real world. Hearing how customers and advocates use the product (or get creative with it) can help agents and Product Managers alike better understand unique use cases and workflows.
Answer a question for multiple customers
Speaking of self-service, communities offer agents a valuable ticket-deflection trick: one agent can answer a question that many customers may have. This might be most prevalent after a new update or release (when new processes are still being ironed out), particularly when customers suddenly find themselves taking a different approach to your product or wrapping their heads around a new feature. By publicly sharing that answer, users are more likely to see it there and less likely to ask it over and over in a ticket or email.
Even better, communities create an opportunity for what we like to think of as "many to many" support. In highly engaged communities, users often answer one another, allowing for support to happen without requiring an agent's time.
Control the messaging
Users often congregate on third-party forums or social networks to discuss details of a product without any input or involvement from the company that makes it. One of the biggest issues for these un-hosted conversations is their tendency to offer slanted advice, biases, or wrong answers with no way for the company to correct them. A conversation that's missing a key detail may go on for longer than it should have, or competitors might use a biased conversation to turn the users' attention towards a rival product.
Hosting your own branded community gives the company the ability to hire Community Managers and build a moderator program to help establish and enforce community guidelines, share official information, and guide conversations in a productive direction. This is especially valuable if and when customers are discussing a less-than-ideal aspect of your product; you can provide helpful and proactive solutions, turning users voiced frustrations into a positive constructive, and potentially informative interaction.
Easily direct the community towards help resources
If your company has built out an expansive knowledge base with lots of help articles, the community can be a great place to promote them. Your customers' questions or discussions can be directed towards the appropriate resources to provide the answers they're looking for. It's a great chance to familiarize customers with the resources available in your knowledge base and hear feedback on how effective it is, which leads to the next point:
Build new and improve existing content with the community's help
Your users will let you know if an article isn't helpful or doesn't fully answer their question – they're likely to come back to the community and tell you. This sounds bad, but it's actually an opportunity to use their feedback to improve upon your existing content and create even more great content that they want. By monitoring the community and hearing the questions about the issues they're struggling with, you can enhance existing documentation to better help them and create a better customer experience
You can also leverage community members to generate content. At Zendesk, we invite regular contributors to write and publish their own "Tips and Tricks" on topics that they're experts in. This allows them to gain recognition in the community while building out the support documentation you offer. Here are a few examples of Tips and Tricks found in the Zendesk Community:
Better SEO and higher rankings for help content
As help around your product gains prominence, it becomes more readily available when your customers are searching for help on Google. This works for both help articles and popular discussions in the community: the help articles get extra links in the community posts which boosts their SEO, and the popular community discussions become the most relevant answers in the search engines.
These are just a few of the many benefits hosting a branded community can create for your company. We invite you to visit the Zendesk Community to ask any questions you have about this blog or other aspects of community management or how to build your own branded community. Our members, moderators, and Community Team will be happy to answer your questions and help you out!