Article
Kicking apps and chewing gum
Published June 27, 2017
Last updated June 27, 2017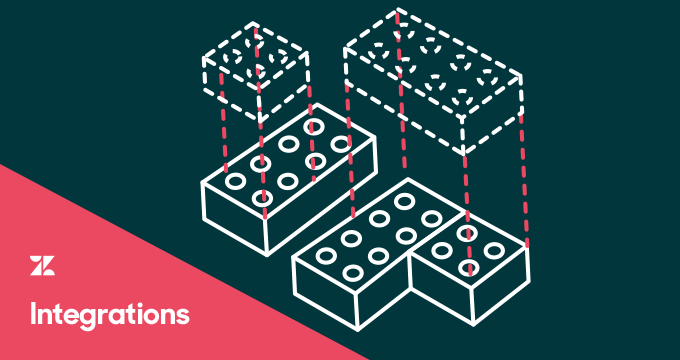 And we're all out of gum. But we have plenty of great apps to highlight this month:
Magento 2
The Magento 2 app is brought to you by the folks over at PotatoCommerce and connects your Zendesk account with your Magento 2 store. The Magento 2 app displays useful information retrieved from your Magento 2 store when working on Zendesk Support tickets, including recent orders, the requester's Magento 2 account details, order history, registration date, and more. This app is designed to be used in conjunction with the Zendesk Magento 2 Connector extension and requires the extension in order to function.
Yext Reviews for Zendesk
With Yext Reviews for Zendesk, you can optimize your customer support by streamlining workflows and leveraging customer information you already store in Zendesk with Yext. If you're already using Yext Reviews to actively monitor your online reviews, you can see when customers express praise or criticism publicly via the reviews they leave on your website and sites across the PowerListingsⓇ Network. Set the Yext Reviews for Zendesk app to generate a support ticket whenever you receive customer feedback that you want to track.
Kylie.ai
Kylie.ai uses cutting-edge artificial intelligence algorithms to analyze your company's data and conversations to deliver the best response to your customers while maintaining your brand's integrity. Through deep learning, Kylie is able to emulate the way that your agents speak on Zendesk and will automatically either draft or send responses to tickets inline with your current workflow.
Devart Excel Add-in for Zendesk
Devart Excel Add-in for Zendesk allows you to connect Microsoft Excel to Zendesk. Quickly and easily load data from Zendesk to Excel, instantly refresh data in an Excel workbook from Zendesk, edit data, and save it back to Zendesk. The plugin enables you to work with Zendesk Support tickets, users, and other objects with Excel worksheets to easily perform data cleansing, de-duping, and apply all of Excel's powerful data processing and analysis capabilities to your Zendesk data.
Additional apps added in June
AppFollow is a review and updates monitor for App Store, Google Play and Windows Store, and automatically posts mobile app reviews to Zendesk to listen and reply to your app users via Zendesk's tickets.
FluentCloud for Zendesk bring CTI integration to your FluentStream phone system and lets you automatically create support tickets when a call is answered or placed, screen pop the created tickets, track call details, and add call recordings to your Zendesk tickets.
The Required fields for Agents app makes it possible for you to make the fields that are required when closing a ticket required when an agent creates a ticket.
ClicData is a leading provider of cloud-based dashboard systems and easily imports your Zendesk Support ticket data to help bring you better reporting with rich dashboards for your team.
Rasper is a reporting solution for Zendesk that helps you track key performance indicators like number of customers helped, first reply time, customer satisfaction, and many more.
With Viberer for Zendesk Support, your clients can send messages right to your public Viber account or you can use deep links to redirect your clients to 1:1 Viber chat from any web page or message and create a Zendesk ticket from your conversations.
Envolve, a super friendly widget for your website that lets your customers view their existing Zendesk Support tickets, search through your Zendesk Help Center content for answers, and/or initiate a chat conversation.
The Iframe Ticket Sidebar app enables you to easily embed any external website that allows it in the ticket sidebar location.
Knobis is a knowledge base solution that enables your Zendesk agents to access KnoBis articles and Q&A within Zendesk, and empowers them to deliver excellent customer service.
Visit the Zendesk Apps Marketplace to browse all our apps and integrations