Get motivated with customer service quotes
Customer-facing jobs are hard, there's no getting around it. They require time and constant attention, and not every customer walks away with a smile on their face. That's why we collected some customer service quotes to look to when the going gets tough.

 
Takeaway: Good customer service is an ongoing process. It doesn't start with the creation of a ticket or end with its resolution.
"Being on par in terms of price and quality only gets you into the game. Service wins the game."
Takeaway: Success, even if you have a great product or service, is impossible without great service.
"Customer service shouldn't just be a department, it should be the entire company."
Takeaway: Customer service is everyone's job. The customer service department should lead the way, showing how everyone in the company can provide great support.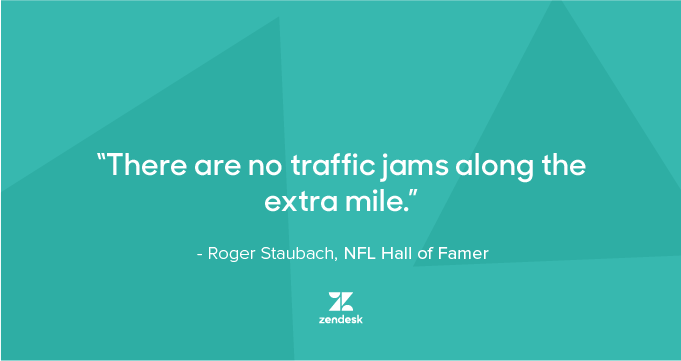 Takeaway: Most people don't go above and beyond. If you do, you'll find that you've left the competition behind.
"Success is not defined by the ability to have no complaints, it is defined by the ability to deal with them."
Takeaway: Customers will always need support. Success is defined by your ability to be there for them.
"To be great at something, you have to come at it with passion, or not at all."
Takeaway: Customer service, like anything else, required authentic enthusiasm to be effective.
Did that help? Good. Now get back to work!