From Sloane Square to SaaS: A support advisor's journey at John Lewis Partnership
Guide
From Sloane Square to SaaS: A support advisor's journey at John Lewis Partnership
Published July 5, 2017
Last updated July 5, 2017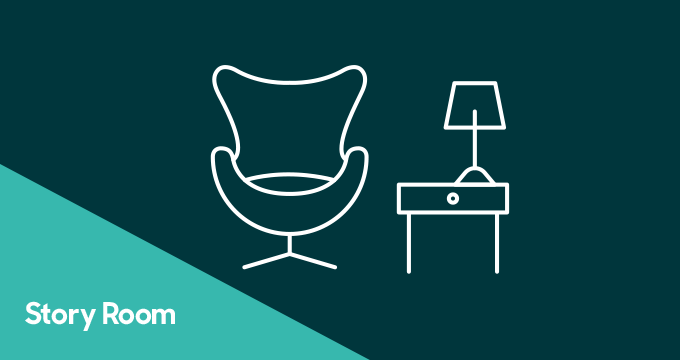 Janet Pratt has ridden many waves of change over the course of four decades with John Lewis Partnership. As a leisure support advisor, she's part of a team of seven people responsible for supporting the company's 90,000+ employees across 400 John Lewis shops and Waitrose grocery stores in the U.K. John Lewis is an employee-owned business, and so the company views and refers to all employees as partners. John Lewis takes the view that a happy employee is a productive employee.
The Leisure Support team, which falls under the larger human resources and benefits team, works daily to increase its partners' satisfaction with, and loyalty to, the company by providing perks and partner-focused events, such as concerts or family days at a theme park. Pratt herself is an outstanding example of loyalty—having served John Lewis now for 43 years.
Pratt's commitment to John Lewis is also a testament to her ability to change and adapt to the company's ongoing growth, process changes, and tools. Pratt has seen John Lewis move from typewriters to electric typewriters to computers. Today, she's embracing SaaS software, diving in headfirst and taking a hands-on approach to providing support.
Small team, wide reach
At age 16, Pratt became a junior sales associate at the Peter Jones department store in London's Sloane Square, where her responsibilities sometimes stretched to include planning team social events like painting, sports, and the occasional disco. Over time, Pratt held several roles, but after 14 years moved back into a role she'd always enjoyed, supporting employee partners with leisure activities as an official part of the Leisure Support team.
Planning activities isn't all fun and games, though. For each service or perk offered, like discounted movie theater or concert tickets, partners tend to have questions—perhaps about theater seating, the particulars of a ballot, or discounts at a theme park during peak holidays. This means that in addition to planning and communicating the company's offerings, the Leisure Support team serves as the collective help button for all questions.
From email to Zendesk Support
Previously, all inquiries from all over the company funneled into multiple email inboxes. But in June 2013, Raphael Hewett, John Lewis' benefits marketing and publicity manager, implemented Zendesk Support for his team as a way to offer help on their internal Partner Choice website, and to provide a help center where employees could search for answers to easily answered questions.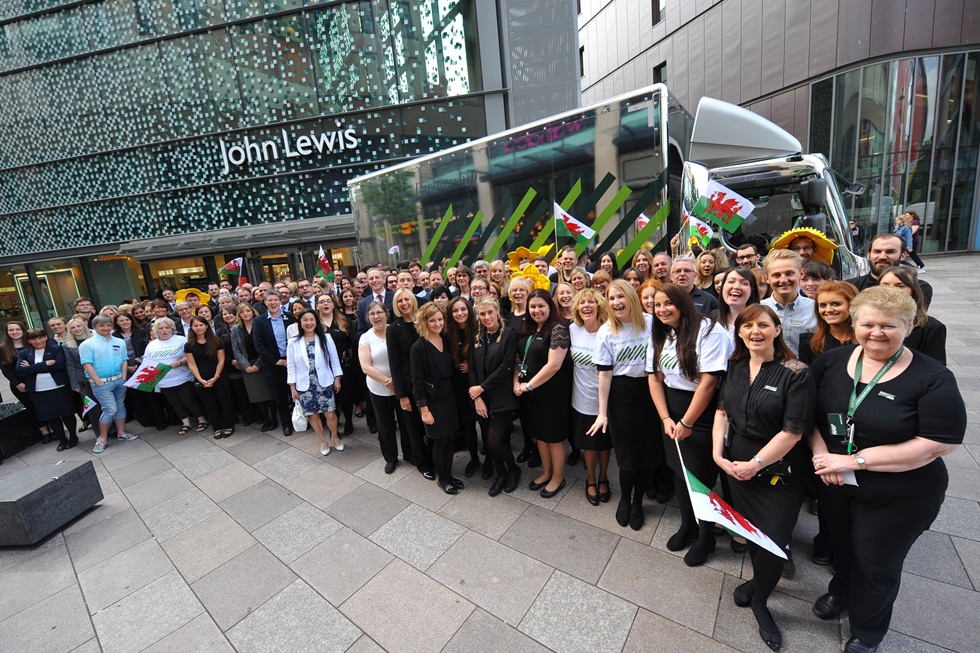 For the Leisure Support team, the move to Zendesk Support was a big change. For partners, the experience was seamless. Partners continue to send emails to the same addresses they used before, which forward into Support and create tickets for the Leisure Support team to respond to. For Pratt, the change was night and day. She's always strived to stay on top of changes in technology, but Support was the first tool of its kind that she'd used.
"Everybody who's 19 or 20 and using Zendesk today doesn't know anything different," she said. "This is the level of support they would expect. But for me, it was like, 'Wow, look at what we can do now.'"
Today, Pratt and everyone on the team have a 360-degree view of queries, and can see who's handling them, when, and how. Furthermore, the team can track employee satisfaction with their service.
SaaS suits the Leisure team
Some days there are only 5 tickets in the queue, and other mornings there are 50. Either way, Pratt begins her day by moving through them.
"The simple design makes Zendesk Support easy to use. It's very intuitive," Pratt said. "Having everything in one place is a Godsend—it allows me to search so easily," she said. She appreciates being able to quickly locate queries by name, ticket number, or subject, thereby reducing headaches on all sides when assisting a partner—as well as being able to go back and reference past tickets.
As a time saver, the team has also been able to easily handle repeat questions by creating macros. "Without Zendesk, we'd still be struggling along to keep up," she admitted.
Further, the team has also set up a help center using Zendesk Guide. They put as much information as they can into an internal knowledge base, including diagrams of seating plans or instructions for redeeming tickets.
Great service is timeless
Today Pratt works from dual monitors and the team shares a centralized dashboard view of queries that have come in by email, Facebook, or Twitter. It's a far cry from the days of the manual typewriter she started with back in 1974, but even from a few years ago, when it took more coordination and diligence to ensure that every email was answered. Now, any team member can reply to a question or assign it to someone else who might better equipped to reply.
The end result? Over time, the department has been recognized for its innovative and quick support, and for its ability to build relationships with partners across all areas of the business. The Leisure Support team has a commitment to always respond within 48-hours, taking into account weekends, but are generally able to reply much, much faster.
"You do what you can as easily and as quickly and efficiently as you can, and something like Zendesk Support makes it easier to provide the right kind of service," Pratt said. "Although they're staff and employees, they're partners, and they're our customers."
Read more about how John Lewis Partnership partners with Zendesk to provide excellent service