Providing automated self-service where customers (and agents) want it most
Last updated September 17, 2018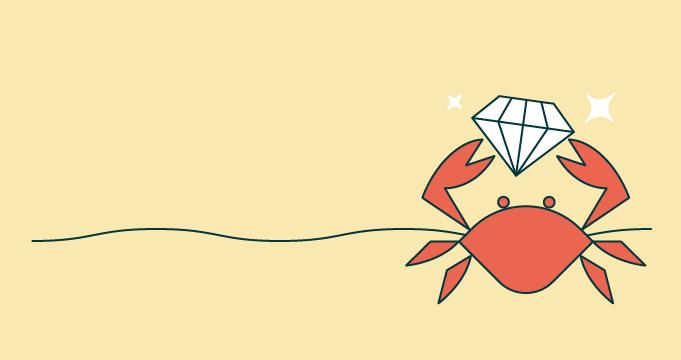 As customers trend towards more self-sufficiency, they are becoming more accustomed to interacting with AI-powered tools for the support they need (especially with 75 per cent of executives looking to actively implement AI in the next three years). The benefit of customers engaging with these tools means that agents can get involved with fewer support requests and focus their attention on the ones that truly need a human touch. Not only does this free time for agents, but it ultimately results in a better customer experience.
Automated self-service can be accomplished with the help of virtual customer assistants like Answer Bot. Answer Bot is built into Zendesk Guide and uses machine learning to respond to questions with content from your knowledge base. The automated assistance of AI tools like Answer Bot can help companies shave down their ticket volume and enable customers to better help themselves. For example, Dollar Shave Club has benefited from nine thousand monthly resolutions via Answer Bot with a 14 per cent resolution rate.
There's also an increased demand to help customers where they want to be helped. As customers seek assistance in a way that makes the most sense to them, a proactive support organisation can offer automated support where it would be the most beneficial.
Working out where automated support can help your customers
Think about where customers most often seek support. Are they having difficulty finding relevant articles in a Help Centre? A steady influx of support tickets and a high rate of bounces from the front of Help Centre might indicate that. What if customers often seek help during a critical point in the buyer's journey, or prefer to seek help on their phones?
This is where businesses can be strategic with where automated self-service is offered. Beyond offering assistance after a support ticket is created via email or web form, Answer Bot's new features allow it to be embedded into the Zendesk Web Widget and offer assistance through an in-context help window from anywhere on a website. It can even be implemented into a mobile site or app via the Mobile SDK. This allows businesses to decide where customers can access automated help; perhaps from within a Help Centre or their shopping basket directly within their mobile app. Or, if developers want to fully leverage the automated recommendations provided by Answer Bot, they can construct an experience that connects with their own unique channels through open Answer Bot APIs.
AI-powered knowledge sharing for agents
AI tools can help a support organisation craft a more tailored knowledge-sharing experience for their customers. But what about sharing knowledge amongst the agents as well? They too need quick access to help articles for both internal and external knowledge sharing.
Answer Bot for Agents gives agents a shortcut to the recommended help articles by displaying them within the ticket interface. The articles can be external or internal for businesses that utilise an agent-only knowledge base. An agent can provide a quick link to an article as a resource to educate the customer on self-service options in the future. And, more important, it keeps agents updated on the help articles available for their customers, giving them a more holistic view of their support offerings so they can fill in gaps as needed.
For internal knowledge needs, automated self-service can be leveraged with the Answer Bot for Slack integration, which enables employees to easily locate help articles from a knowledge base using shortcuts in Slack. This helps save time for employees looking for information so they don't need to dig through sections or bother their co-workers.
Many are expecting that the widespread implementation of AI will be incredibly disruptive, so it's important for support leaders to stay on top of automated support options that can help them improve customer experience and meet these increasing demands. By leveraging tools like Answer Bot and its new features (which are currently available in early access), customers and agents can find the help they are looking for when and where they need it most.
The dynamic, long-term impact of self-service
Don't think of self-service as an end goal—listen to our customers, who say it's a living, breathing efficiency-driving resource.
The dynamic, long-term impact of self-service
Don't think of self-service as an end goal—listen to our customers, who say it's a living, breathing efficiency-driving resource.
Read more