How investing in customer experience can help startups grow
How investing in customer experience helps startups grow
Startups can grow faster if they prioritize CX, which means delivering real-time, omnichannel responsiveness.
Published July 27, 2020
Last updated November 20, 2020
Europe's startup ecosystem may still have a way to go to bridge the gap to Silicon Valley, but it has made substantial progress over the last few years. European startups now employ 2m people, and have created €223 billion in VC-backed exits since 2013, according to data from the European Commission.
When you're a startup, your main focus is turning an idea into a viable product, get it into the real world, measure, learn and grow your customer base. What many underestimate is that, even in its early stages, customer experience (CX) and customer support play a key role not only for retention, but also for learning from customers and improving the product or service. A new Zendesk survey of startup founders and decision makers has confirmed this link between better customer experience and faster growth, yet 70% of startups do not have a formal customer support strategy in place.
Build, measure, learn
Eric Ries' Lean Startup method has famously placed the Build-Measure-Learn cycle at the centre of a startup's activity. Especially in the early phase, continuous engagement with your customers helps improve the product and create a value proposition that truly fits their needs.
«CX has been a top priority for Freshly from day one. As soon as we shipped our first meal, we knew the questions, comments, and concerns from our customers would immediately follow. How we dealt with those touchpoints would define our reputation as a customer-first brand.»
Michael Wystrach, CEO and Co-Founder of Freshly, a meal delivery service.
Lessons from fast-growing startups
But it doesn't end there. Whether you're early in your support journey or well on your way, key performance benchmarks from startups who have experienced fast growth can help you assess how you compare to best-in-class businesses and rethink your support goals going forward. One key lesson: While there's no one-size-fits-all approach fast-growing startups are quicker to adopt and build out support tools that help them put their customers first. They are thinking about customer service and investing in support earlier and in a more purposeful way. Good customer service can earn you loyal customers and build the base for your growth for years to come. You need to determine how to build out your customer support function at an early stage.
Creating a seamless omnichannel experience
Interestingly, fast-growing startups are also utilizing more tools and communication channels, ensuring a seamless omnichannel experience for anyone that contacts them. One in five startups are more likely to add live chat in their first two years and one out of four add omnichannel in their first two years. As a result, they're responding to customers faster and more efficiently than the rest. It helps them cut wait times and build more efficient teams.
From collecting more data on customer issues to ensuring that tickets make it to the right person, these efforts help teams stretch existing resources by working smarter. Especially those that have gone on to become unicorns directed more resources towards self-service features like online help centers and were quicker to adopt live communication channels, like chat and phone support."The key to startup growth isn't just automating time-consuming manual work, but also scaling out processes across the entire organization to convert more leads, win more deals, respond more quickly to customer requests, and do more, faster", says Rich Waldron, CEO and co-founder of Tray.io, a general automation platform pioneer.
As fast-growing startups put more time and effort into their support operations, their investments are paying off. In fact, their performance metrics get better and better as time goes on. Improved efficiency means less time keeping customers waiting and a better experience for customers and agents overall. Venture capital firms have also recognized this, as noted by Arjun Chopra, a partner at Floodgate: "Companies need to have systems that continuously engage their customers across multiple channels, anticipate their needs as they relate to their product, and service those customers effectively. Companies who do not holistically serve their customers should prepare for a lot of customer churn."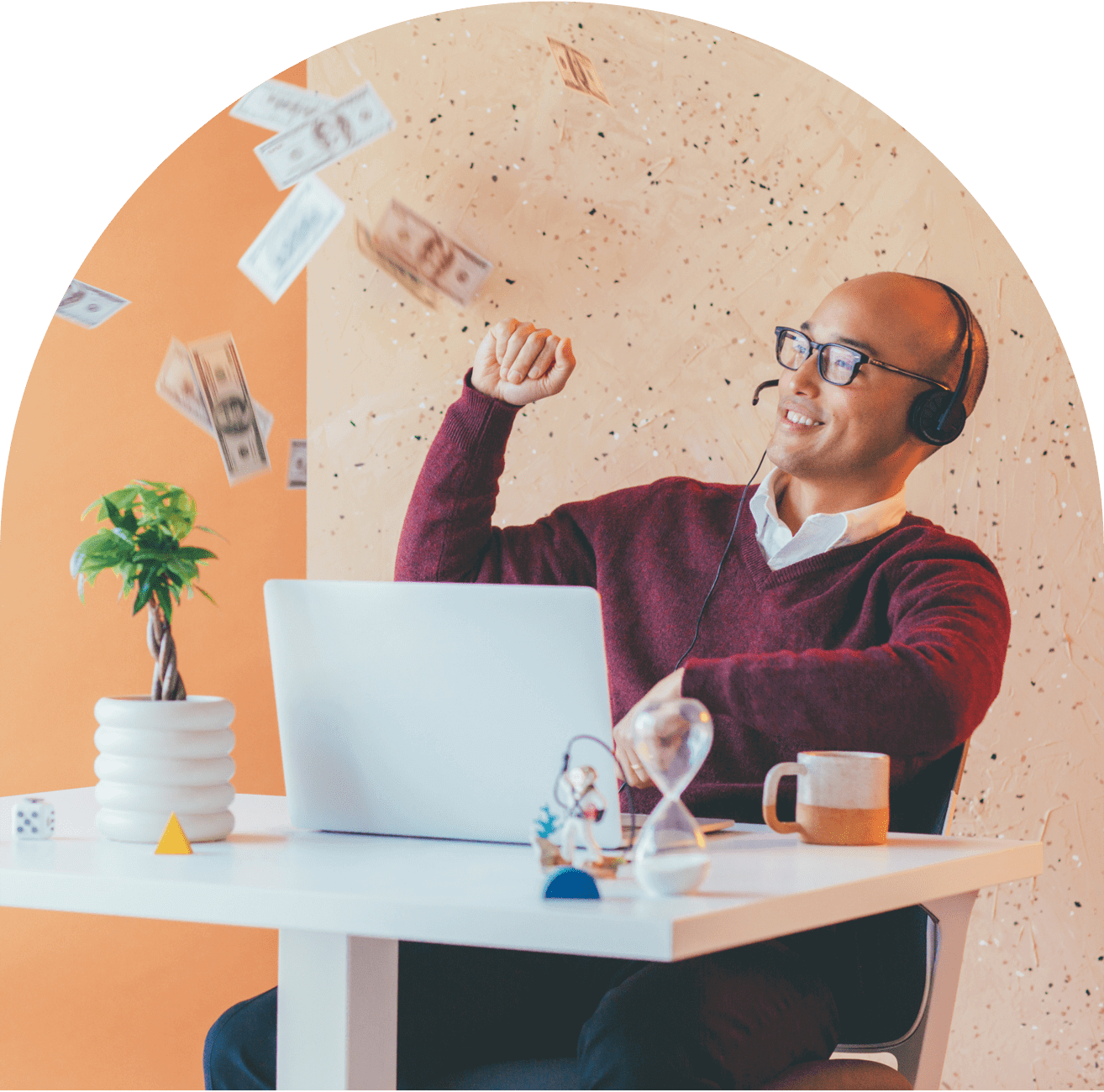 The Zendesk "Startups CX Benchmark Report" is based on a study of more than 4,400 startups.
The Zendesk "Startups CX Benchmark Report" is based on a study of more than 4,400 startups.
See how you measure up