Welcome to your one-stop integration shop
Welcome to your one-stop integration shop
New Zendesk app integrations are here. Learn all about how these new integrations can ease workloads for your team.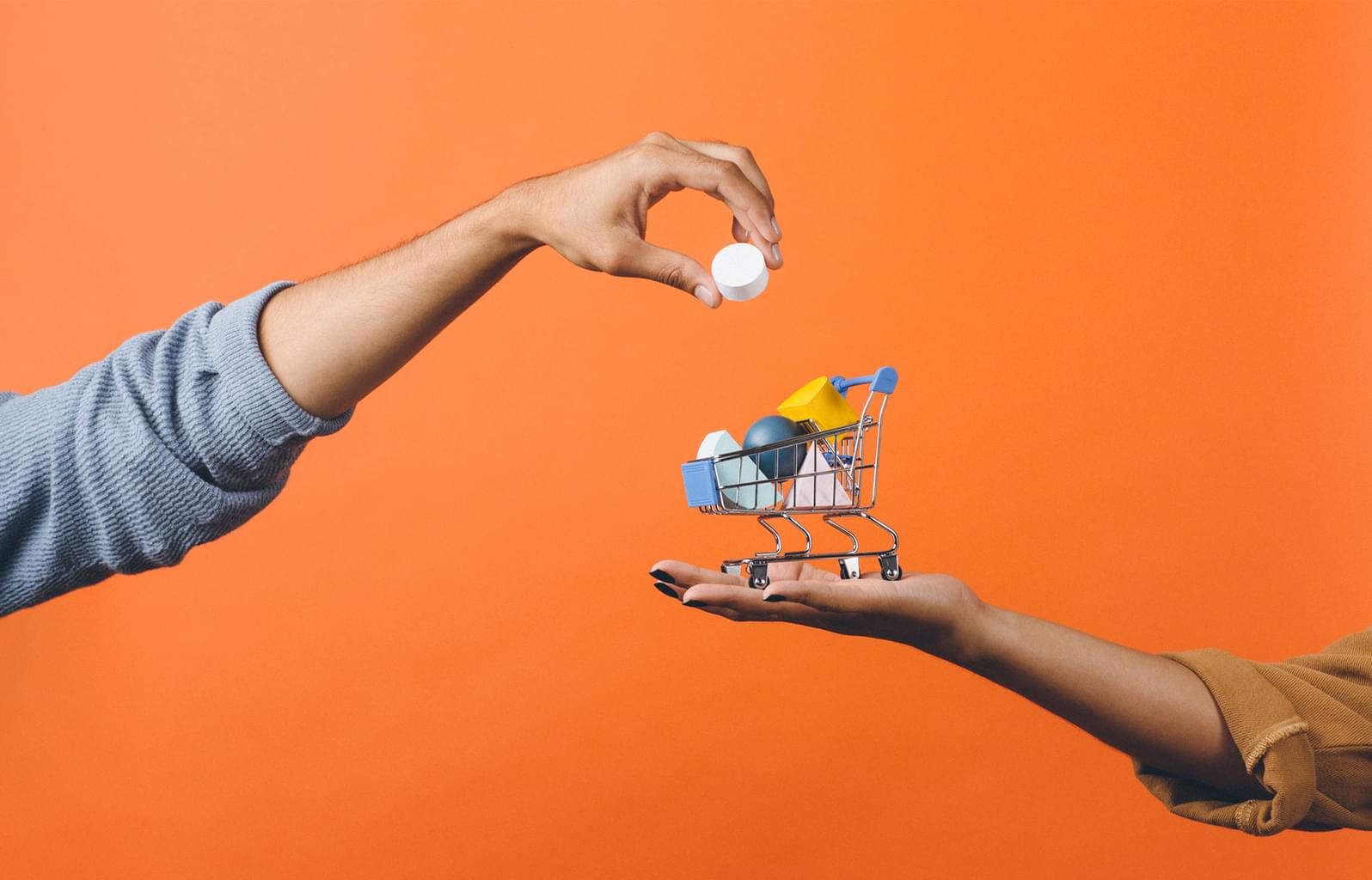 Here are the newest integrations from Zendesk to help your agents provide great customer experiences.
unitQ Monitor
unitQ Monitor (Support) analyses popular customer channels — including App Store reviews, Zendesk tickets and social media — in over 100 languages to uncover potential issues with your product, in real-time. unitQ Monitor automates issue reporting, a common support team responsibility that has been manually produced until now. unitQ also arms support reps with the indisputable reports and metadata they need to effectively communicate issues cross-functionally.
RudderStack
RudderStack (Support) turns your data warehouse into an open customer data platform. RudderStack's open-source, enterprise-grade customer data infrastructure makes it simple for data engineers to capture event data from apps and websites, process it and route it to both their data warehouse and the cloud apps used by other teams in their company. RudderStack's integration with Zendesk allows you to collect all the data you need for Zendesk without the need to write any customised code. RudderStack collects all of your user data and sends it to Zendesk in the proper format in real-time. RudderStack can automate the process of creating or updating new user records in Zendesk and associating them with the correct accounts, then also send that data to other tools in your stack (analytics, email, etc.).
Snaps
Snaps (Support) is a flexible platform that can adapt to the rapidly evolving artificial intelligence ecosystem, incorporating best-in-class NLU solutions and providing an easy-to-use experience on top. As your dedicated conversational automation platform, you can easily integrate with your existing Zendesk instance while seamlessly deploying on new messaging channels. In addition to Zendesk, Snaps allows you to incorporate a range of different software solutions into your experience, enabling your customers to look up order information, browse product catalogues and get answers from your knowledge base all within an automated chat experience.
BuzzBoard
BuzzBoard (Sell) manages the world's largest and most configurable collection of SMB data, consisting of 30+ million SMBs globally and 6,400+ data signals to segment and filter according to your business needs. Identify and analyse prospects who need what you sell. Then, generate original data-driven content for customised marketing at scale. Accelerate sales with BuzzBoard filters. Get Context and become a trusted advisor. BuzzBoard's signal stack is tuned specifically to SMB needs, triggers and behaviours. Deep data signals are analysed and converted into easy-to-digest and share insight reports and recommendations.
PolyAI
PolyAI (Support) provides the world's only voice-first AI for customer service, understanding customers however they talk. Its platform has been designed to require very little training data and supports highly complex conversation flows. Voice AI is notoriously hard, but PolyAI effortlessly handles common transactions like creating tickets, booking appointments or updating account details to help you offer new forms of self-service and convenience to your customers. And at any point in the conversation, customers can ask questions, digress or change their minds before being nudged back to the task at hand.
Additional apps added in August:
U-Ticket (Support) allows Zendesk users to integrate with video sharing platforms allowing for comments to be converted into Zendesk tickets. Agents can also reply to tickets to show as comments replies on the video-sharing platform.
Create Support Ticket (Sell) allows a Sell user to quickly and easily create a Zendesk Support ticket on behalf of a lead or contact. From within the application, add a subject and description of the problem and a ticket will be created proactively for your customer.
Proactive Bulk Tickets (Support) lets you create tickets in bulk in Zendesk Support, works for all channels that allow outbound conversation starts. Using it's built-in 'Audiences' feature, you can easily create groups of people in Zendesk Support. Select a segment and send a proactive communication out to your users.
Cronofy (Support) helps you schedule support and success calls from within Zendesk. Insert personalised, one-time use booking links directly into your ticket responses. Full conferencing support with Zoom, Teams, 8×8 and more.
Newsfeed for Guide (Support) helps you keep your agents up to date by showing recent Help Centre articles next to their tickets. The Newsfeed app shows the five most recent articles of your Help Centre right next to any ticket and highlights articles updated or created today.
xFind (Support) boosts the productivity of customer support teams by enhancing access to relevant organisational knowledge. xFind integrates with Zendesk and additional Support knowledge sources and proactively brings relevant knowledge items from all sources into the ticket.
Agent Helper by Swifteq (Chat) empowers your agents with smart suggestions and in-context assistance. Swifteq is leveraging AI and unsupervised machine learning to automatically detect message-reply patterns in your historical chat transcripts. These patterns are then used to make intelligent suggestions to customer service agents based on what the customers are actually saying.
TypeGenie (Chat) has added support for Zendesk Chat with its sentence completion tool that helps to write faster and better messages. TypeGenie helps agents be more productive and accurate by suggesting sentence completions so agents no longer have to type out repetitive sentences.
Order Details from Volvox (Support) brings the basic order details from your backend directly to Zendesk. Flexible app configuration allows you to plug into any kind of backend — OMS, ERP, etc. — as long as it provides a public REST API to access the data. You get to customise where the information should be fetched and what are the details you'd like to see in Zendesk Support.
Satisfaction Score (Support) shows recent ticket ratings of the current requester in the app's sidebar. The Satisfaction Score app shows a customer's satisfaction score right next to an open ticket. It calculates a percentage based on all feedback given (or optionally recent feedback of the last month) and lists the five most recent tickets with a clear good/bad indicator.
Lifesaver (Support) is a simple notification system allowing agents to request lifesaving advice. Click on the app's 'Ask for Help' button when viewing an existing ticket, select the agents that you would like to notify and enter a message describing the type of assistance that you need. Whenever an agent requests assistance from you, a notification will appear in your notification list. Click on a notification to be redirected to the associated ticket.
Follower View (Support) adds a customised view that displays followed, CC'd or assigned tickets. The views include status, last update date, subject and requester information. Clicking any ticket in the view opens it in a new tab in the Support interface.
Easy Digital Downloads by Zenplates (Support) lets you view customer and sale details from your Easy Digital Downloads store in Zendesk. View all sales associated with a customer, filter the list of sales by a search term or sort the list of sales by ID, date or sale total.
WooCommerce by Zenplates (Support) lets you view customer and order details from your WooCommerce store in Zendesk Support. View all orders associated with a customer, filter the list of orders by ID or a search term, and sort the list of orders by ID or created date.
MS Teams Meeting for Chat by SolbegSoft (Chat) helps you create a Microsoft Teams meeting link in your Chat message easily and make a call with the requester, or even schedule the Teams meeting, add it to your O365 calendar and put the meeting link inside your chat message automatically.
SentiSum (Support) (Chat) helps you reduce contacts and improve CX with insights from support conversations. Sentisum can replace generic, manual tags with granular, AI topics and features automated real-time tagging of your tickets. Root cause analysis helps you to zero in on the real reasons behind customer dissatisfaction
Holiday Schedules (Support) lets you import holidays from your Google calendar to Holidays in Zendesk Schedules. Managing your holidays in Zendesk is useful for auto-response and KPI measurement.
Zalo Integration by Quesera (Support) integrates Zalo, Vietnam's premier chatting platform, with Zendesk Support. With Zalo Channel integration, Zendesk customers can connect and interact with their customers on Zalo users directly in Zendesk Support and help you create and handle all Zalo messages into your Zendesk workflows.