What retailers are missing in the digital transformation
What retailers are missing in the digital transformation
Being there for customers on Instagram and other messaging apps can set retailers apart.
Last updated June 28, 2022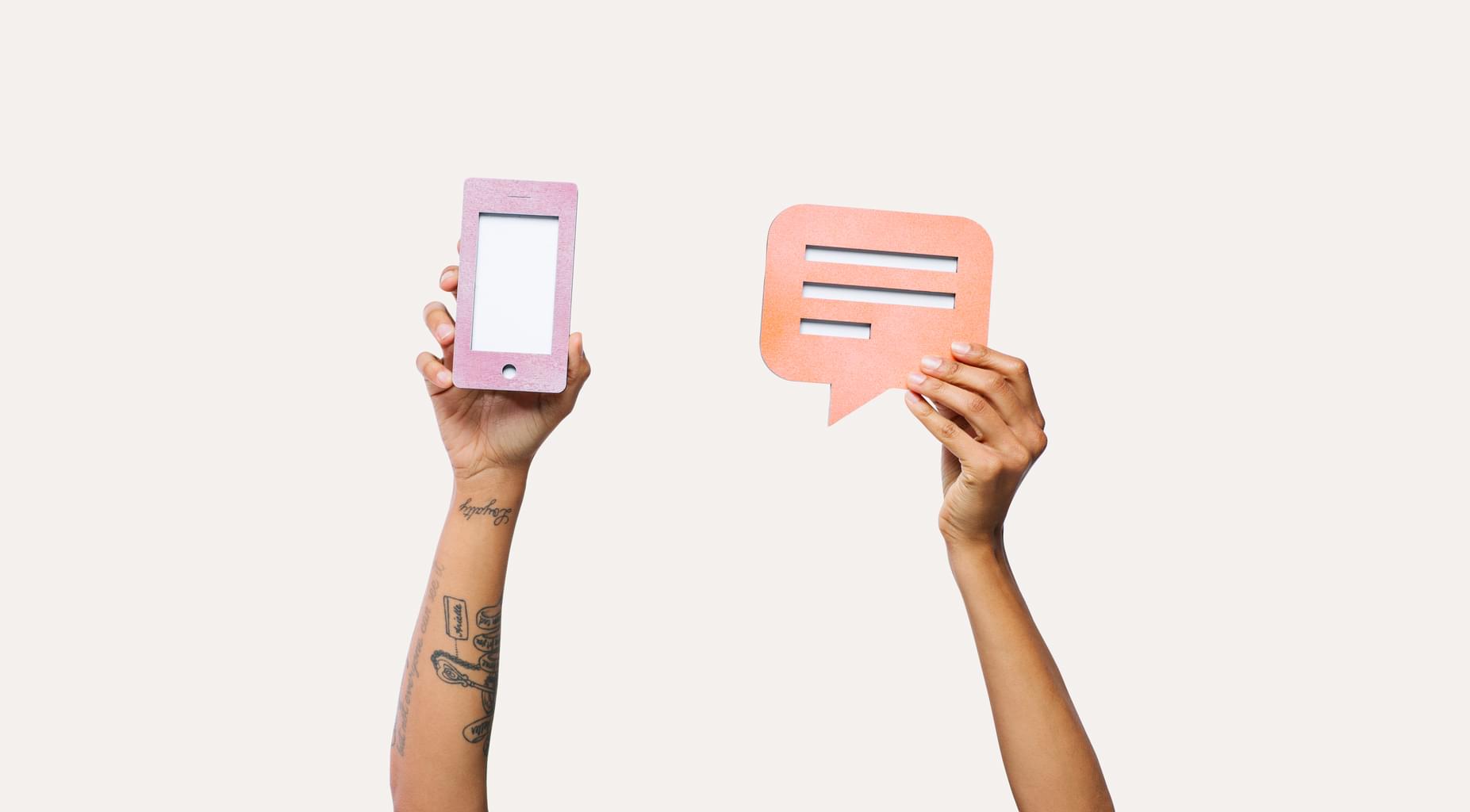 Coming out of a pandemic that rocked the retail world, this year's NRF Converge event focused on dealing with change. The world's largest retail trade association brought together industry experts who shared their stories and advice for meeting consumers where they are in the new normal. From embracing the role of e-commerce to finding new ways to connect with shoppers on a human level, retail leadership is focused on delivering great customer experiences. But even with all the talk of creating frictionless and convenient ways for customers to get in touch, one big thing was missing: digital messaging channels like Facebook Messenger, Instagram and WhatsApp.
The way customers want to shop has changed over the last year, with lockdowns shuttering in-store shopping overnight. So people turned to digital channels – like e-commerce shopping and contactless store pickup. And that happened almost overnight, too. According to research by McKinsey, in a matter of just 90 days, e-commerce vaulted forward more than 10 years. And Forrester found that over the last year, more than 50% of total US retail sales came through digital channels.
In a matter of just 90 days, e-commerce vaulted forward more than 10 years.
E-commerce also saw a surge worldwide, according to COVID-19 and E-commerce: A Global Review by the United Nations Conference on Trade and Development, with people in emerging markets making the greatest shift to online shopping. Latin America's Mercado Libre, an online marketplace, sold two times as many items per day in the second quarter of 2020 compared to the same time in 2019. The report says this accelerated growth in e-commerce will likely continue through the recovery. "Countries that harness the potential of e-commerce will be better placed to benefit from global markets for their goods and services in this digitalising economy, while those that fail to do so risk falling behind even further", Shamika N. Sirimanne, UNCTAD's Technology and Logistics Director, said in a statement about the report.
Savvy retailers quickly sought to change their operations and shifted priorities from in-store merchandising to omnichannel sales. And those that did mostly made it through the pandemic. But while shopping has moved largely online, many retailers are slower to adopt customer service channels that people can access from their smartphones. Historically, retailers have had a difficult time recreating the high-touch experiences they deliver in stores on digital platforms, so they are sometimes reluctant to embrace e-commerce. How do you help shoppers smell the floral notes of your perfume or feel the cosiness of your fleece without physically being there? Finding ways to ensure customers get the great experiences they've come to expect isn't easy when you're online. Our research shows that nearly a third of customers messaged a company for the first time in 2020, and 74% of them say they will continue to do so.
How messaging can transform customer service for retailers
There is a clear disconnect between what customers want and what retailers have delivered when it comes to mobile and digital. Successful retailers do more than just sell online, they also offer easy and convenient ways for customers to get in touch digitally. According to the Zendesk Customer Experience Trends Report, "64% of consumers have tried a new way to get in touch with customer service in 2020, with messaging and bots leading the way".
The more people shop online, the more people will reach out to customer service with questions about returns and exchanges, size charts, shipping delays and updates, and the like. Messaging is a convenient channel for customers and agents, and customers who buy online are more likely to seek out help via the digital channels they like to use. With messaging channels like Instagram offering more ways to shop without leaving the app, customers will expect service within the same conversation thread.
Why do customers want messaging for service?
Messaging offers support that's fast, personalised, convenient and secure. Customers want to interact with companies on the same channels they do with friends and family. What's more, customers can often resolve issues faster. It also offers rich interactive conversations tailored to a customer's needs in real time, which isn't always possible via email and other traditional channels. Because messaging is asynchronous by nature, customers don't necessarily expect an immediate response – which can take some of the pressure off your agents.
All of this can pay off for businesses that invest in channels like Messenger, Instagram and WhatsApp: our research shows supporting customers over messaging results in the highest CSAT of any support channel.
Messaging is more than a trend. It's a revolution in the way customers expect service.
The popularity of social messaging apps rose faster than any other channel in 2020, particularly among younger customers, and it will only continue to grow. The good news is that messaging channels are easy to set up and deploy, and they offer a better experience for agents. In fact, agents are 50% more likely to want to message with a customer than live chat, because they can work on multiple tickets at once and conversations don't disappear when the chat window closes.
Delivering great customer experiences means meeting people where they are – whether that's shopping in stores or shopping in their pyjamas from a smartphone. To keep up with demand, retailers need to provide top-notch service whether in person or digitally. When others haven't yet got into the water, forward-thinking retailers can ride on top of the wave to CX success.