Article
Integration domination
Published February 28, 2018
Last updated May 4, 2022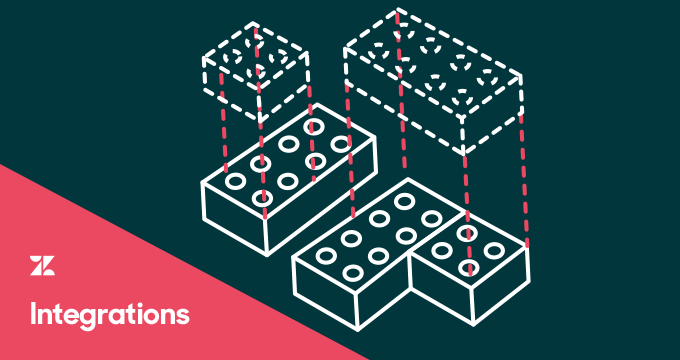 We've got plenty of new apps that will help you ensure your customers experience the best support possible.
Cleverly Related
Cleverly Related identifies the best answer suggestions for every customer request using machine learning techniques. Cleverly will aggregate and organise your team's collective knowledge and get it ready for you to use. Cleverly gives you reply suggestions based on ticket history where you need them. When a message comes in and the agent opens the ticket, Cleverly's AI automatically suggests a list of related tickets from past interactions that are most likely to answer the new request, ordered by relevance. Related knowledge base /help center articles are also displayed so you can quickly find an answer to send to a customer.
Vidyard GoVideo for Zendesk Support
Vidyard GoVideo brings the power of video to Zendesk. Vidyard GoVideo allows you to create, share, and track video with your customers. Record a video from your webcam, capture your screen, or upload a video from your desktop. Then you can easily share and track their engagement in Vidyard.
My Read Receipts
My Read Receipts creates a private comment (or read receipt) on your Zendesk Support ticket when a customer opens the email sent by one of your Zendesk Support agents. The My Read Receipt will provide information such as the ticket requester's first and last name along with time elapsed from the ticket being sent to time opened, IP address, and more. Increase sales, customer satisfaction, agent productivity and meet your SLAs. Please use coupon code 'FREETRIAL' to get your first month of unlimited usage free. Enterprise pricing is also available, please contact My Read Receipts for details.
Clubhouse
Clubhouse is intuitive and easy-to-use project management tools for software teams that want to see the big picture. This official app is brought to us by Clubhouse and lets you easily associate Zendesk tickets with Clubhouse Stories to ensure that all bugs are fixed and great feature suggestions are captured. Sometimes bugs can be tackled at the support desk, but other times they require work on the engineering side. By creating and associating a Clubhouse Story with an outstanding ticket, you can be sure that the right member of your team can pick up that work. Tickets can be added to Stories in either the Zendesk or Clubhouse interface.
Zendesk Mentions
The Zendesk Mentions app completes the built-in mentions functionality in Zendesk Support by letting agents get notified of mentions and Cc's inside Zendesk, and also letting agents see a list of all unread CC's. With the Zendesk Mentions app you no longer have to leave Zendesk to look in your e-mail inbox for CC-notifications, and which tickets you are CC'ed and '@mentioned' on; you can access these directly while working on tickets.
Additional apps added in February
Docker Hub Repository Comments integrates comments from any Docker Hub repository and turns them into Zendesk tickets so your support team can address them as such and take advantage of Zendesk's views, macros, and triggers.
Quick Merge allows your agents to quickly merge any open, pending, or new tickets of the requester right from the ticket view. The agent can then review the content without navigating away.
telegra ACD is a telephony system for your business. With the Zendesk integration, agents can create new tickets and assign them to the current call automatically, connect calls directly to open tickets, change their status into pause, available, unavailable, or after call working, and more.
Knowledge Print PDF Download Controls helps you easily download your Zendesk Guide articles and sections as PDFs by adding a download button to your knowledge base articles.
AmplifyReach ChatBot uses sophisticated artificial intelligence technique to enable human like interactions with your customers, and lets you track all automated chats in Zendesk Support tickets.
IntegrateCloud Connector for Office Teams allows agents working on support tickets to collaborate with their team by sending them messages on different Office Team channels directly from the ticket page.
Softphone.Pro is a SIP softphone for business users and is compatible with most VoIP service providers and IP PBXs. Softphone.Pro for Zendesk allows Softphone.Pro users to match caller's phone numbers to users in Zendesk and open the user's profile page in Zendesk when you answer a call.
Iridize features contextualized in-product guidance with engaging walkthroughs that match a specific user's needs when they need them. Resolve tickets faster by sending step-by-step walkthrough guides to your customers directly while working on a ticket in Zendesk Support.
Helpshift is a digital customer service platform. This integration allows you to sync issues in Helpshift to Zendesk Support and enables your Zendesk Agents to review and respond to Helpshift Issues as Zendesk tickets. The integration also allows you to connect and access your Helpshift chat app from within Zendesk.
The IntegrateCloud Connector for VSTS allows agents working on support tickets to collaborate with their VSTS by creating work items as and when required. Send custom messages and create work items to your VSTS projects when you encounter a ticket that needs to be escalated to VSTS to be taken care of.
The WelcomeTrack app helps you keep track of the orders for your client by matching your ticket requesters by email to their record in WelcomeTrack so you can find all the details you need about the person you're helping on the ticket.
Visit the Zendesk Apps Marketplace to browse all our apps and integrations