Article
What's the haps with the apps?
Published July 31, 2018
Last updated May 4, 2022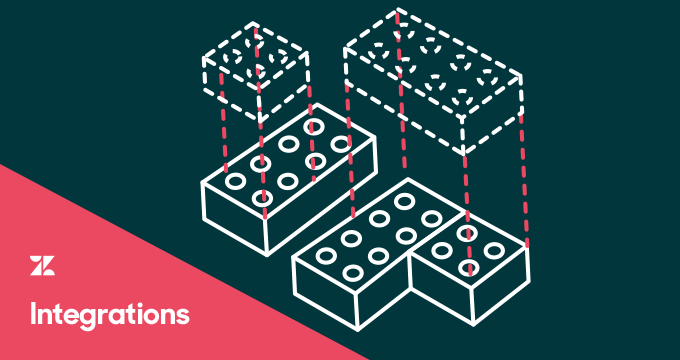 We're closing out July with some great new apps:
GDPR Redaction App
The GDPR Redaction App helps you remove user and ticket data in accordance with GDPR requests. The GDPR Redaction app will effectively remove data pertaining to the user selected including the user profile, requester Ticket Comments, ticket submission information (IP Address and location data), and those CC'd on a ticket. The tickets are moved to a single concatenated user profile, maintaining the metadata on the ticket including custom fields, created and solved timestamps, and satisfaction ratings on the ticket. Redact an individual User and their Tickets, all users in an Organization, or upload a list of email addresses to redact all associated profiles.
ScoreBuddy QA
ScoreBuddy QA is purpose-built software for call center professionals that need to put a formal quality process in place to ensure that every customer, no matter the channel, will enjoy a great customer experience. Easily identify trends and problems by analyzing your agent's work on Zendesk Support tickets. Score and coach interactions and improve the quality of your support. Reduce review times, increase agent engagement, and reveal ways to improve call center quality assurance and customer satisfaction.
Cobrowse.io
Cobrowse.io provides a set of tools that help your company provide amazing customer support to your mobile app users. After adding the Cobrowse.io Native SDKs to your Android & iOS mobile apps, your Zendesk Support or Chat agents will be able to screen-share, annotate, and even remote control your Android & iOS apps running on your customer's devices. When viewing a customer's Support ticket, or in a Chat session, your agents will see the user's active devices in the Zendesk sidebar. Click the Connect button to automatically start the screen share with a single click.
Language I/O Response
Language I/O Response enables English-speaking support agents to support customers in over 100 languages across all e-support channels. The Language I/O Response app for Zendesk ticket translation plugs directly into the agent's standard ticket response form. Language I/O translates the incoming customer email into the agent's language using Machine Translation (MT) technology. If there is a problem with the initial MT, a "Retranslate" button allows the agent to request a new translation. The retranslation will be provided via a new MT engine or rapid-human translation services, depending upon configuration. The agent can then post the response.
Additional apps added in July
SimpleSat captures customer feedback directly through Zendesk ticket email notifications and helps you track incoming customer satisfaction (CSAT) feedback gathered through Zendesk. Publish feedback with one click and watch it instantly show up on your website.
IMpower Solutions delivers texts messages through your existing business number as Zendesk Support tickets. Reply to tickets directly through Zendesk, send mobile optimized CSAT requests, prompt a positive call to action if the customer is happy, and more by enabling text with your Zendesk Support account with IMpower.
Decizone provides simple navigable flowcharts for your agent scripts. Access DeciZone flowcharts directly while working on Zendesk Support tickets and save a transcript of the interaction as an internal comment update on the currently open Zendesk ticket.
Instant Solutions Click2Dial integrates with the Instant Voice telephony platform to allow you to quickly and easily call your customers with single click when your agents are working on Zendesk Support tickets.
Visit the Zendesk Apps Marketplace to browse all our apps and integrations