Article
The integration meditation
Published April 26, 2018
Last updated May 4, 2022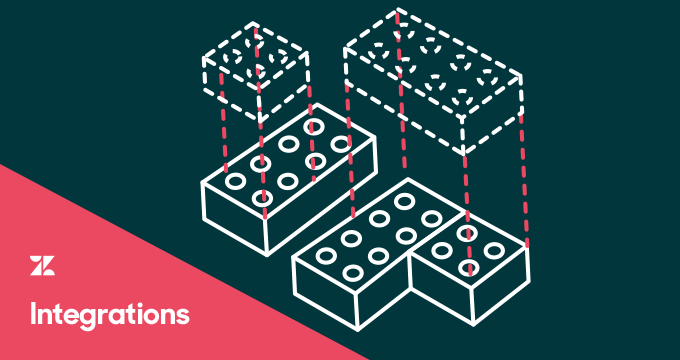 Everyone can relax; new integrations have arrived.
BubbleIQ Discord Integration
BubbleIQ Discord Integration allows you to seamlessly integrate Zendesk Support tickets with Discord, the all-in-one voice and text chat for gamers that's free, secure, and works on both your desktop and phone. Zendesk tickets are synced with a message in Discord. Messages can automatically create responses to the Zendesk ticket, allowing coworkers or customers to respond in a familiar chat-based environment while keeping everything organised. Agent responses from Zendesk are direct messaged to the requester of the ticket in Discord. Agents can also assign, tag, prioritise, and respond to the ticket inside Discord.
TokBox
TokBox allows agents to escalate a live chat or support ticket to live video and/or audio, without leaving Zendesk. Create a video or audio meeting from a ticket or chat with the click of a button, easily share the meeting link, and launch the video meeting without leaving Zendesk. Both agents and customers can share their screen for faster resolution times.
Miuros Assist
Miuros Assist is the ideal AI-based assistant for large customer service teams handling thousands of cases every month. With Automatic Categorisation and Macro Recommendation, Miuros Assist boosts your team productivity, quickens agent onboarding, and ensures faster and better replies to customers. Miuros AI learns from past cases and keeps improving over time. It runs autonomously and can be quickly deployed, without involving your IT team. It works across all text-based communication channels (chat, emails, social media, texts) and is compatible with most languages.
ADManager Plus
ADManager Plus helps IT help desk technicians to create and manage Active Directory user accounts from within Zendesk. With ADManager Plus, IT service desk technicians can create accounts for users in Active Directory, Office 365, Exchange Server, Skype for Business, Lync, and G Suite, simultaneously. They can also reset passwords, enable or disable, unlock, and delete user accounts, right from the menu in Zendesk.
Wave
Wave helps your support team improve customer response times by enabling real-time co-editing directly inside Zendesk Support. Support team members will be able to draft and edit responses together and see each others edits instantly, word-by-word as they work on Support tickets.
Additional apps added in April
Miuros Insights makes it easy to check how an agent, team, or specific ticket type is performing with respect to the average, across the KPIs that matter to you across your Zendesk Support account.
Signature 4 Groups allows your Zendesk admin to set a different agent signature for every group. Define one signature for every group, use any Zendesk placeholder, and the app will change the agent's signature according to the group.
Expiration Reminder automatically tracks expiration dates for contracts, software licenses, insurance, employee certifications, etc. in Zendesk. Send automatic email and SMS mobile reminders when items are about to expire and manage them all in one centralised place.
Sentimental Jessica is your personal AI assistant and analyses the most recent customer comment to determine the sentiment of the customer. Jessica can tell you if the tone of the message is angry, sad, indifferent or happy and displays this as an emoji in the ticket sidebar!
One Time Secret lets you create a one time use passcode to send to someone using the services from onetimsecret.com and is destroyed once used. Specify your own password or generate a random one and easily send it to your customers in a support ticket.
Mercado Livre Integration helps you connect your Mercado Livre e-commerce stores to Zendesk Support and provides a sidebar app in Zendesk Support that can show you information about your customer's orders, product information.
VTEX by Aktie Now connects your Zendesk Support account to VTEX, one of the premier e-commerce platforms to view customer orders while working on requests, search for customer orders, cancel orders, and even create a new related tickets for a given order.
The Flow app helps you connect your Televox Flow telephony system to Zendesk. See who is calling directly through the app in Zendesk, hang up calls, create a new ticket for the incoming caller or navigate the incoming callers organisation or user view, and even view your call list decorated with Zendesk contacts and navigate to their user page with a click.
Agent Slack Shoutouts is a simple app that congratulates agents with comments from happy customers. The app surfaces positive comments left in satisfaction surveys, and sends the comments to a #shoutouts Slack channel to help motivate your support teams.
Cumul.io helps you build real-time dashboards in just a few clicks with your Zendesk Support statistics. Drag and drop your charts and data using an intuitive editor, and design interactive dashboards in minutes.
SmileBack Simple Customer Feedback allows you to create a survey code snippet and include it in your Zendesk solved ticket notifications to help you create valuable feedback as close to the service interaction as possible.
Sherpa Customer Info show the corresponding customer and orders from the Sherpa order management system directly while on Zendesk Support tickets. You can directly click and open the customer or order in Sherpa to view additional information.
Iframe Plus allows you to install iFrames of sites that allow for this into the top navigation, left nav, ticket sidebar, new ticket sidebar, organisation sidebar, and/or user sidebar.
Visit the Zendesk Apps Marketplace to browse all our apps and integrations