Article
Take an integration vacation
Published May 31, 2018
Last updated May 4, 2022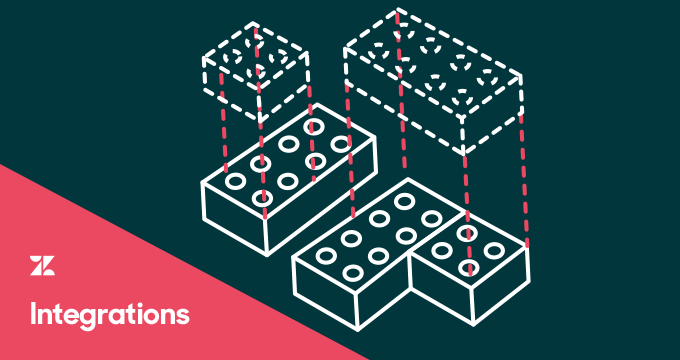 Here are all of the great new integrations for May:
Sprinklr
Sprinklr is the most complete social media management system for the enterprise. With the new integration for Zendesk, you can now listen, automate, and interact with your customers spread across a wide variety of social channels such as Facebook and Twitter. Sprinklr provides support for more than 23 social channels, real-time messaging apps, and rating and reviews sites. Create Zendesk tickets within Sprinklr, (dis)associate cases, and share internal comments.
Asset Panda
Asset Panda is a flexible and customisable system for tracking and managing your assets. Asset Panda optimizes and streamlines everything from auditing to facilities management, equipment support ticketing, compliance, and purchase order management. The Asset Panda integration with Zendesk Support allows you to see the records for your fixed assets, employees, locations, work orders, etc. while working on Zendesk tickets. Quickly find and reference assets related to support tickets and update asset records through the integration. Use customisable filter settings in the app to identify specific data.
Skilljar
Skilljar is the leading customer training platform for companies to accelerate product adoption and increase customer retention. With Skilljar's Zendesk App, a conveniently located sidebar surfaces what courses your customer has enrolled in and completed within Skilljar, right next to their Zendesk support ticket. Quickly view customer training activity in Skilljar, resolve issues faster by providing relevant and targeted training content to customers, and improve customer experience with informed content recommendations based on prior customer training activity in Skilljar.
App Store and Google Play Reviews
App Store and Google Play Reviews is brought to you by AppFollow and integrates reviews from the App Store and Google Play into your Zendesk Support account as a new channel integration. Gather reviews from the App Store, Google Play, Amazon Appstore, Windows Store, and Mac App Store and create tickets from them. Reply to the reviews directly from Zendesk and your replies will be posted back to the appropriate review.
BigCommerce by PresencePG
PresencePG brings you a refreshed version of the BigCommerce app for Zendesk Support. The BigCommerce app has been updated to use the latest Zendesk Apps Framework and complies with BigCommerce's new OAuth requirements for integrations. The app mirrors existing functionality of the old BigCommerce integration by displaying critical BigCommerce data alongside Zendesk Support ticket information like the customer profile, order history, subscription information, and more. There's also a new "Customer lifetime value" that is displayed for customers. Future enhancements will include things like the ability to easily embed the Zendesk web widget directly into your BigCommerce stores and support for Zendesk Chat.
Additional apps added in May
Support
Playlist empowers agents to prioritise tickets based on group membership and ticket age, customise the number of tickets assigned to agents when they click on the Playlist button, track tickets assigned through Playlist so that you can monitor adoption and more with this handy integration.
Nicereply Widget helps you measure and improve the quality of their customer service by giving your team a quick overview of their performance with all-in-one dashboard featuring CSAT, CES 2.0, and NPS ratings, trends and charts directly in Zendesk Support tickets.
ChargeOver is a recurring billing management service that takes the pain out of accepting payments. Easily see everything about your customer's billing subscriptions whenever you open a ticket, including details like subscription start date, the current status, next billing date, amount due, and more.
Mercado Libre por menze creates a channel integration that allows for questions received in your Mercado Libre accounts to be created as Zendesk Support tickets where your agents can work on the requests. The app also displays relevant order information in the ticket sidebar from Mercado Libre for the ticket requester.
Customer Cheerleader displays positive messages customers left in Satisfaction ratings, so you can see your impact on customer happiness while you work on tickets. The app will display your own positive Satisfaction ratings, with occasional positive ratings from your teammates' tickets to help build camaraderie.
The Device42 Zendesk Connector allows you to associate real-time auto-discovered IT assets (or Configuration Items) from Device42 with Zendesk tickets. Once associated with a ticket, you will see additional information such as part serial number, device type, service level, and more, along with a clickable link to browse directly to the CI in Device42.
Agent Assist: Smart Reply is an intelligent assistant for your help desk agents that utilises the power of AI to automate your customer service by suggests the top 5 most relevant replies based off the content of the ticket using it's AI engine.
BIZTEL Call Center is a cloud based call center system for the Japan market. With the BIZTEL app, automatically create tickets when you answer a call, access call controls from inside Zendesk Support, and more with this integration.
Pipedrive by TurkPrime searches Pipedrive for the email associated with the selected ticket and displays relevant information about the requester while working on tickets.
JSON Viewer is a simple app that helps you invoke a supplied RESTful API GET route and returns the results as JSON. There is the option to supply a parameter for the user's email address for the call if it is required.
Live Experience by Yondo is an all-in-one solution for offering live online sessions and video on demand. The Live Experience app for Zendesk Support uses the channel framework to allow your support team to reply any message from Live experience customers as Zendesk Support tickets.
Translate By Humans helps your support team deliver high quality translations of customer support tickets in more than 40 languages directly from the Zendesk Support user interface. Machine translate message automatically to a language your customer agent understands and help support your customers in their own language.
RichCall Video Chat is a WebRTC-powered live video chat software integrated with any IP contact center platform. The RichCall app for Zendesk allows your agents to collaborate with clients using voice, video, co-browsing, text chat, app sharing and other web-collaboration tools.
Phone Status quickly displays your Zendesk Talk agents' phone status and gives you the ability to log agents in and out of the phones. Easily monitor current queue activity as well as log agents in and out of the phones if they forget to do it themselves. The app also displays an agent's name and profile photo and allows you to filter by group.
Chat
Nicereply for Zendesk Chat helps you deliver surveys to your customers after a Zendesk Chat session is completed. Easily send out CSAT/CES/NPS surveys to your customers after a Chat session to gauge how your support team is doing and how your customers feel about your team.
Visit the Zendesk Apps Marketplace to browse all our apps and integrations