Will You Make 2017 the Year of the Conscious Consumer?
As the marketplace expands, Conscious Consumers will only continue to grow in audience size, influence, and purchasing power, relative to the pool of all consumers. It's not a fad or a trend or an ambitious new exercise regime—Conscious Consumerism is a way of thinking that's here to stay
Sneak preview of new research: the contact center as profit center
If you work in customer service, you "get it"—of course what you do benefits your business and your bottom line. But ask around outside your own team, and you'll find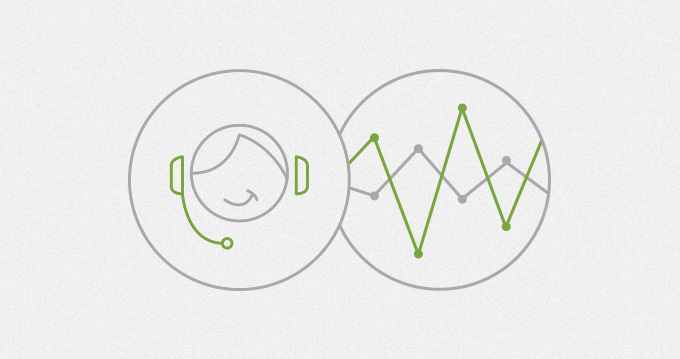 Who's winning the game of customer satisfaction?
When customer satisfaction is on the rise, everyone wins. Unfortunately, the Q4 Zendesk Benchmark showed a dip in global satisfaction for the last quarter of 2014. The good news is
Announcing the Zen Masters of Customer Service Webinar Series
A big part of our mission here at Zendesk is to help our customers provide the most exceptional customer service possible. Everyone knows that one way we accomplish this mission is through the products that we build and support. At the same time, we also believe that education is a key component of helping companies […]
Saying Customer Engagement in Spanish
In a recent Zendesk Tip of the Week, we talked about the importance of speaking your customers' language and how to implement multiple languages on your Zendesk. Zendesk itself is based in the U.S. and while most of our customers speak English, we do have a significant and growing population of non-English-speaking customers. Some of […]