Article
It's national app month
Published August 30, 2018
Last updated May 4, 2022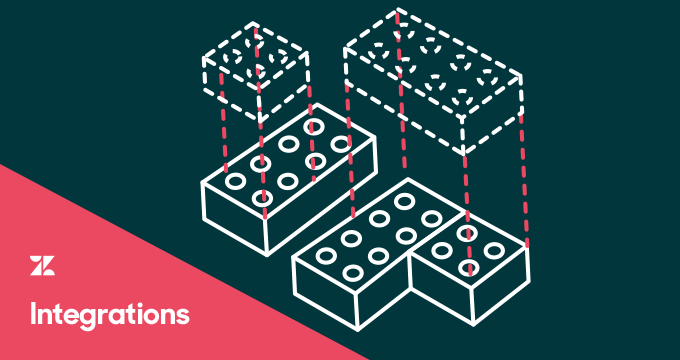 No, that's not a holiday I made up just now. Anyway, there's no better way to celebrate than by sharing some great new apps:
ShipStation
ShipStation is your shipping and order fulfillment solution made simple. Import orders from over 100+ marketplaces and shopping carts including Magento, Shopify, WooCommerce, and many more. Automate shipping preferences and confirmations, set up custom fulfillment rules, and create multi-carrier label creations for over 30+ carriers including USPS, UPS, FedEx, DHL, Canada Post, and many more. With ShipStation for Zendesk, you can pull, search, and view recent order data in Zendesk without needing to directly access ShipStation.
Chargify
Chargify is a globally-recognised leader in the recurring billing and subscription management space. The official Chargify App for Zendesk Support makes it easier to see Chargify data while working on Support tickets or viewing users, and organisations. Automatically search for customers and subscriptions and display single or multiple Customer records to give your team the information they need to do their jobs better.
Gather
Gather is mission control for growing customer service teams. Gather streamlines your customer service operations by helping you understand customer history to provide support that's relevant, easily integrate billing data, and automate repetitive tasks like refunds and password resets. Pull in all of the relevant information on the ticket you're currently working with, whether that's billing, contact, or order data from any of Gather's 14+ integrations and configure it to your exact specifications.
RD Station
RD Station is a marketing automation tool that helps you drive more website traffic, convert traffic into leads, build relationships via email, qualify leads by lead scoring and manage contacts, and measure results in order to optimise marketing investment. With this app, the Chat operator can automatically see directly on the Chat window all collected contact information from RD Station, thus helping the service team better personalise the conversation. Additionally, all lead information on RD Station can be updated directly from the conversation window, allowing you to nurture them accordingly to the chat information.
Quickie PLUS
Quickie PLUS is an enhanced version of the popular Quickie app and helps your agents organize your ticket views, bookmark tickets, and access them quickly. Quickie PLUS provides your agents with a handy top bar menu that gives you quick and convenient access to all views from anywhere within Zendesk. It can dramatically improve the efficiency of your agents when accessing views.
Additional Support apps added in August
Customer 360 brings customer data from your backend/third-party systems like Looker or Tableau into Zendesk to give you a 360-degree view of each customer. Embed analytics dashboards to display relevant customer data while working on an individual Zendesk Support tickets. Automatically look up the customer based on email, user id, or custom fields.
Squelch helps you aggregate and create a unified indexed search for information across different sources like email ,CRM, support solutions, team communication/collaboration tools, document storage services, and more. Use the Squelch app in Zendesk to find what you need fast from the ticket sidebar while your working on Support tickets.
Aptrinsic analyses user behaviour in your product and shows your support team members relevant data regarding the current request. Aptrinsic can show things like the activity of the user within the application relative to when the help request was filed, attributes of the user like contact information, number of visits, signup date and other key information that can help solve issues more quickly, and more.
ZenTrade takes auction questions from the popular auction and classifieds website, Trademe and pulls them into Zendesk as a ticket. A Ticket Sidebar App shows auction details. The first public reply to the question will answer the Trademe question and subsequent comments will add a sellers note to the auction.
Bulk Data Manager gives you a view of your Zendesk Support tickets in an Excel-like grid format. You can quickly and easily change values as you would in Excel to quickly and easily make changes to your Zendesk Support ticket data.
Maps Online connects with LocusLabs MapsOnline to give your agents access to relevant location information, such as venue, floor, and precise latitude/longitude while working on Zendesk Support tickets in the ticket sidebar.
Visit the Zendesk Apps Marketplace to browse all our apps and integrations