Repeat Customer: behind the scenes of great #CX
When things go wrong in customer service for a major brand, a lot of people pile on—dissecting what happened and publicly shaming the company for their missteps
Execs need to be the kind of leaders people want to follow
Sometimes you don't know how good you have it until you've experienced something else.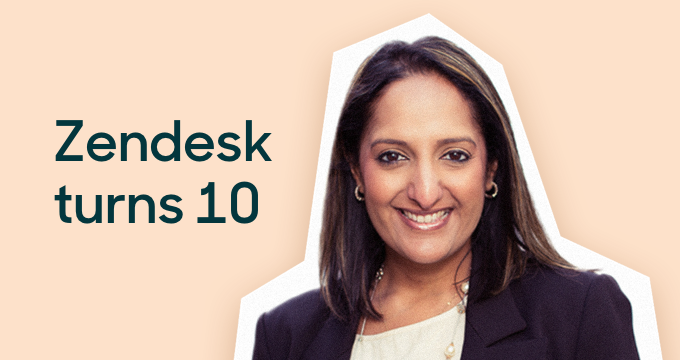 Enterprise software doesn't have to be boring
Zendesk has grown from 3 friends who wanted to make customer support simple to 2,000 employees around the globe all carrying out that same vision.
Zendesk and EU Data Protection
The GDPR countdown continues as we march towards May 25, 2018 when the GDPR becomes effective.
Businesses are made up of people
Zendesk lesson #3: Businesses are made of people, and those people have relationships and ties to the communities they live in.
Selling enterprise business software can be exciting. Really.
Zendesk lesson #5: Selling enterprise business software doesn't have to be boring.
Updates to Zendesk's Terms and Policies
What begins with a "Z" and just updated its Master Subscription Agreement and Privacy Policy?
Relate Live: Transform your team, tech, and CX
This October, Zendesk's global conference, Relate Live, is heading to New York City.
Introducing Textback, born in our hackathon
With Textback, the new feature of Talk, you can now add an option to your IVR, or phone tree.
The wild west days of SaaS are coming to an end
BetterCloud recently released findings from their annual survey "The State of the SaaS-Powered Workplace" in which over 1,800 IT executives were surveyed about the adoption of and challenges with