Mobile customer engagement
Article
4 ways to create mobile customer engagement
When you deliver a great mobile experience, you're boosting your customer experience too. And a happier customer means a happier bottom line.
Published June 4, 2020
Last updated July 27, 2020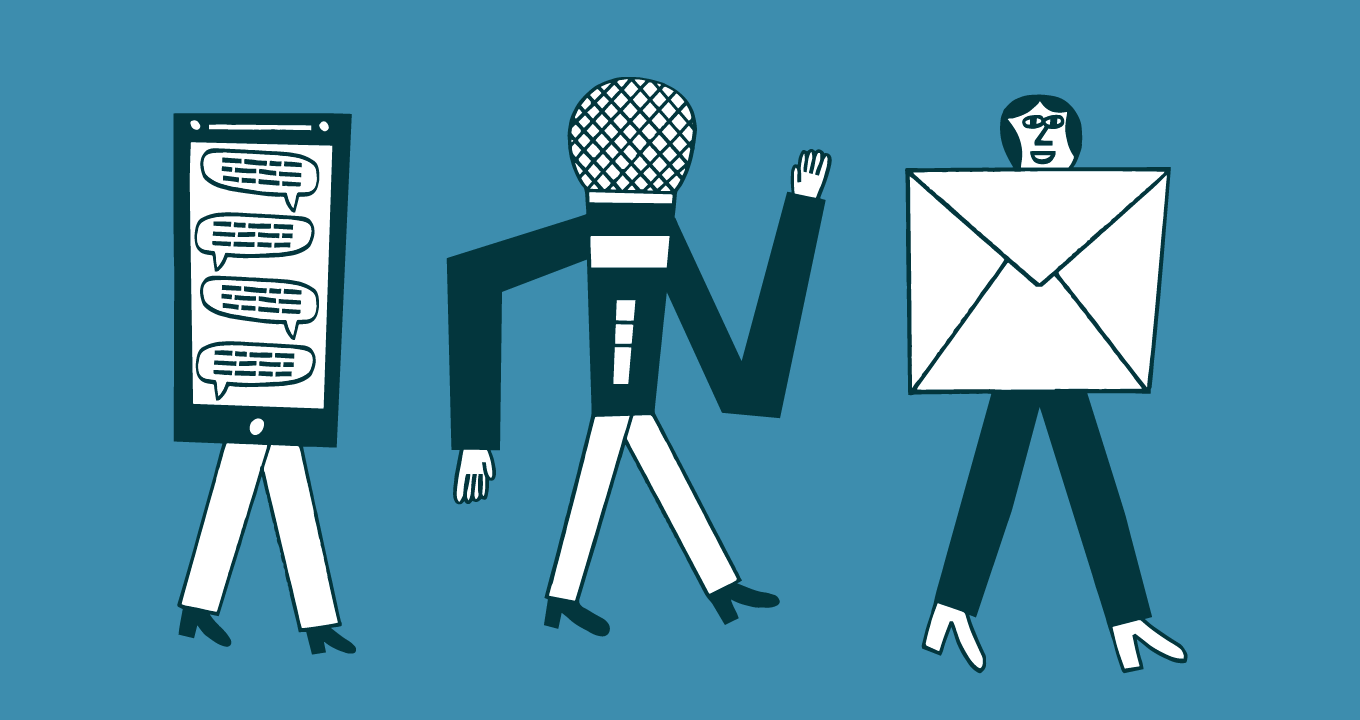 The way we interact with the world around us has changed over the last decade. We use our mobile devices to shop, read the news, and connect with friends and family. So it's more important than ever for businesses to have a strategy for mobile customer engagement. According to the Zendesk State of Messaging Report 2020, 70% of all customer interactions will involve emerging tools like chatbots, machine learning, and mobile messaging by 2022, up from 15% in 2018. Here are some tips for getting started:
1. Develop a customer engagement strategy
Before you dive into mobile engagement, you need to build a strategy. As with any other business plan, you should define your goals and determine your success metrics. Who are your customers, and what do you know about them? What are spots you could improve in the customer journey? Analyze your existing customer data and look at how they interact with your company. Knowing where you are now, where you want to be, and the gap between those spaces is critical to your plan.
2. Offer mobile customer support via messaging
The data is clear: according to the Zendesk Customer Experience Trends Report, people want to interact with companies the same way they do with friends and family. In today's digital world, that means through their favorite mobile messaging platforms.
There's a reason messaging is so popular: it's personal, convenient, and designed to help build deeper relationships. "Mobile customer support is meeting customers in the apps that they're using already on their mobile devices," says Joe Abbott, principal product marketing manager for Sunshine Conversations, Zendesk's omnichannel messaging platform. Look for tools that enable your customers to buy products, book flights, and make payments inside their favorite messaging apps (like Facebook Messenger or WhatsApp). Making it easy for customers to interact with your brand the way they want to is a better overall customer experience.
3. Optimize your mobile experience
Delivering a great customer experience means putting yourself in their shoes. "Amazingly, a lot of businesses spend zero minutes a week pretending to be their customers," says Andy Crestodina, co-founder and chief marketing officer of Orbit Media Studios. Try to purchase one of your own products or sign up for a service on your mobile phone. Was it easy to do? Was the experience seamless, or did you have to keep re-entering the same information over and over? If the mobile experience is lacking, your customers will take their business elsewhere.
Customers today expect elegant web design, so if your site looks outdated, you could be losing credibility. That holds especially true with the mobile experience. You'll need to invest time in optimizing your website for mobile, which is sometimes called responsive web design. A good way to think about this is "design for small."
Tips to keep in mind with responsive web design:
Responsive web design lets your site fit to any screen, whether it's a smartphone, tablet, or desktop monitor. That way, your content will present in a way that's easy for the user to see and navigate.
Smartphones are much smaller than desktop browsers, and aren't usually as powerful, so you need to optimize images to load quickly.
Less is more when it comes to mobile. Simplify your web design to take out excess popups and plugins that clutter the message, and focus on easy-to-use mobile navigation headers.
Beyond optimizing your website for mobile, think about your other digital channels. Nearly 60% of all email is opened on a mobile device, so creating mobile-friendly emails is another key piece of your business strategy.
4. Create a mobile app
A mobile app is one of the best ways to keep your most loyal customers engaged, especially when many people are doing their shopping online. Your most loyal customers may not be able to make it to your stores, but they can still order from their smartphones. And this matters to the success of your business. According to the Customer Experience Trends Report, 74% of customers report feeling loyal to a particular brand or company, and 52% report going out of their way to to buy from their favorite brands. So building brand loyalty is profitable. And, you can embed chat support into your mobile app to give your customers an easy way to reach you when they need help.
When your customers find value in your app, it can boost your bottom line. Starbucks grew its loyalty program app usage to more than 16 million active members in 2019, with 41% of its sales coming from rewards members. And now that people are hesitant to shop or dine in person, the app offers another perk -- order pay on your phone, get loyalty points, and get a push notification when it's time to pick up your mocha. "So now the benefit of the app is convenience," says Crestodina. "Before it was about skipping the line, and now it's about protecting your health. That's powerful stuff."
Be where your customers are
Now more than ever, companies need to put their customers at the center of everything they do -- and that means how they communicate and buy your products. When you deliver a great mobile experience, you're boosting your customer experience too. And a happier customer means a happier bottom line.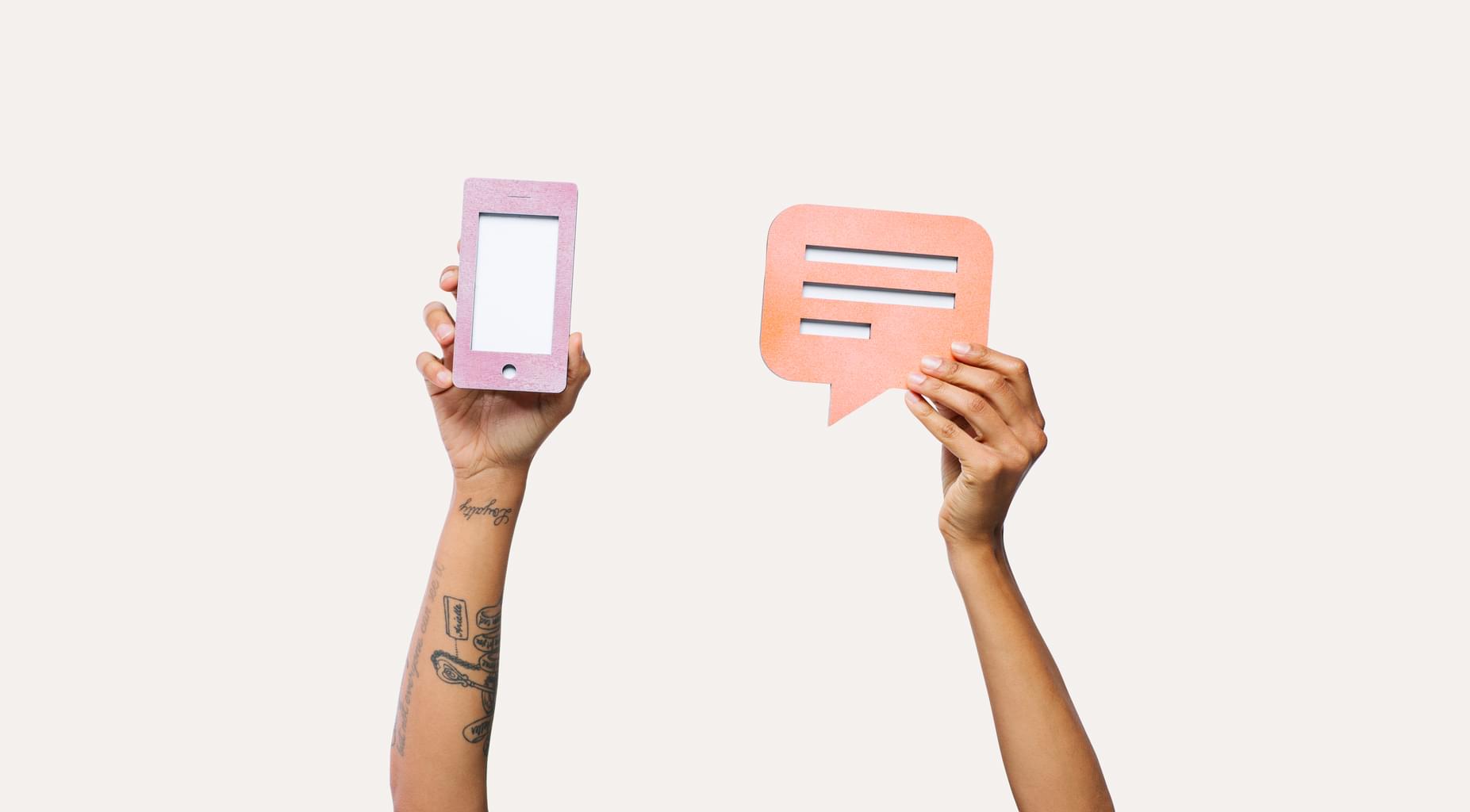 Create a stellar mobile experience
Mobile CRMs make it possible to manage customer deals and data from virtually anywhere, at any time.