How self-service helps Reverb hit the right notes with customers
How self-service helps Reverb hit the right notes with customers
Last updated August 23, 2018
Musical instrument marketplace Reverb has gotten ahead of its customers' needs by taking a truly omnichannel approach to customer service. With its emphasis on strong knowledge management practices—and enthusiasm for self-service innovations that underlie them—the team proves that technology and support professionals can make beautiful music together.
The Chicago-based company is built for musicians who are buying, selling, and learning about musical instruments—everything from the Rickenbacker bass you've been tracking for years to the drum kit that'll make your John Bonham dreams come true. Behind the scenes are musicians themselves, who are as passionate about great customer service as they are about the unique items on their platform. Launching a self-service platform, they say, has been an essential component of their success.
Reverb serves a complex ecosystem of buyers and sellers, allowing the company to tailor a self-service experience for its customer base. After implementing Zendesk Guide, the team quickly reaped the benefits, including deflections that dropped the number of emails from more than 350 a day to a "very manageable" 150, according to Daniel Santrella, Director of Customer Engagement for Reverb.
The team took full advantage of the Zendesk Apps Marketplace, leveraging Knowledge Capture for building and updating self-service content, as well as Linked Ticket and the Web Widget. The team estimates that 3,500 users are searching the help center via the Web Widget, resulting in less than 10 percent of searches turning into tickets. Santrella says boosting the effectiveness of their self-service platform with Web Widget significantly improved the customer experience, lauding it as "a functionality that's here to stay."
With these technologies in place, Reverb's support team takes a unique, dynamic approach to knowledge management and FAQs, surfacing the most common ones in strategic areas of the website. And if you search for a different product, the questions and answers that appear will change accordingly. The ambitious team also created custom automations, which direct common questions—such as "How do I contact a seller?"—to their help center.
"Not only do these automations cut down on overall tickets, but also they allow us to spend more time thinking about the tickets we have," Santrella says. "That's always my drive right there: what did those people not find? Maybe there are easy things that we can surface internally and externally to help with these situations."
Far from leaving customers to fend for themselves, Reverb's robust knowledge base enabled agents to foster stronger one-on-one connections with fellow musicians who truly needed nuanced support. As a result, the team's average CSAT jumped from 94% to nearly 98%.
"We're getting the people who really need that support there, and inherently, some of those things can be challenging, which our agents love to deal with," Santrella says. Crawford Philleo, Manager of Customer Engagement operations, agrees: "They're handling problems that really need a human handling them," he said.


As the one-touch ticket queue gets smaller and smaller, the agent role is evolving to include making sure the right content is in the knowledge base, so it's always available for customers at the right time. And it's left team leadership to continue streamlining internal support operations that have had a huge impact on both productivity and team morale.
"I can say anecdotally that the chaos that was here a year and a half ago is gone." Santrella recalls. "Everyone was still highly motivated then, but the team was overworked. We're at a point now where people can comfortably manage their workload throughout the day."
Santrella says the next step is increasing awareness of the Knowledge Capture app benefits. Already, agents are flagging articles that need revisions and even drafting their own articles, sending them through the quality control team.
Agents are encouraged to take a deeper dive into help center search, looking into the number of tickets created and why, Santrella says. This includes analyzing their one-touch tickets and help center searches, both visible within Guide. There is also space for agents to discuss and surface their findings, during weekly one-on-one-meetings, ensuring knowledge is shared as a matter of process, not just practice.
With an eye on their self-service future, the team is focusing efforts on understanding activity on their FAQ page, which is a known traffic driver to other parts of their website. What they learn could lead to new ways of reaching those users, such as rounding out the knowledge base with interesting use cases and, possibly, dedicated support videos.
"This has been a huge part of our growth—not just launching a help center, but putting really quality content out there," Santrella says.
By smartly integrating self-service into the entire browsing experience and connecting their help content to other products in their support toolkit, the Reverb team ensures the right information is always available for customers and agents alike.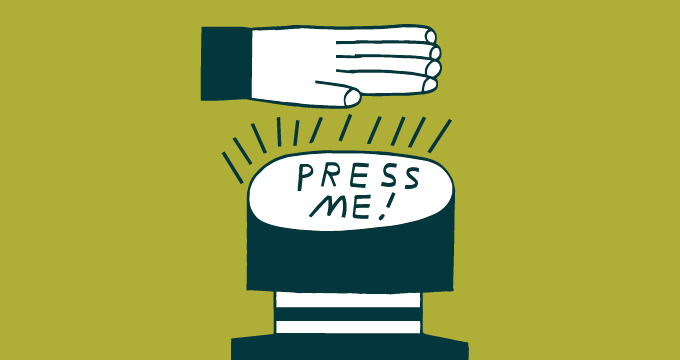 Building a best-in-class self-service experience
Taking your self-service to the next level requires work and preparation. This guide walks you through the best internal practices that create excellent self-service experiences for your customers.
Building a best-in-class self-service experience
Taking your self-service to the next level requires work and preparation. This guide walks you through the best internal practices that create excellent self-service experiences for your customers.
Learn more