Did somebody say… new integrations?
Article
Did somebody say… new integrations?
Published November 29, 2017
Last updated November 29, 2017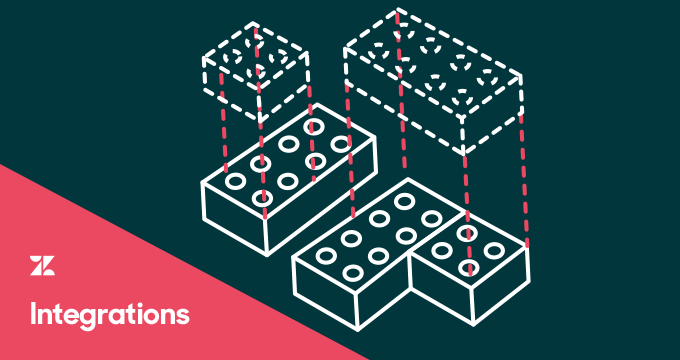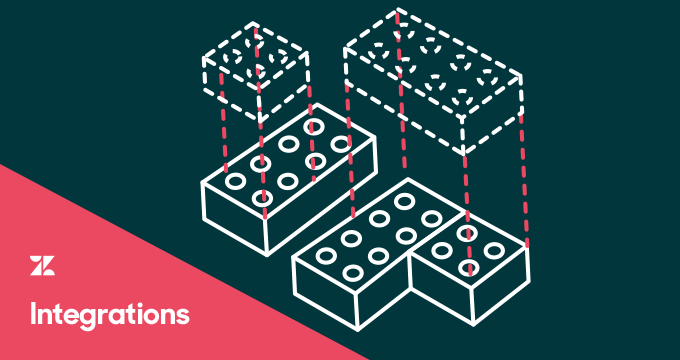 Let's take a look at some great new integrations designed to improve and extend your use of Zendesk:
Mixpanel
Available for Support and Chat
Mixpanel is the most advanced analytics platform for mobile & web. It helps businesses understand user behaviour by tracking actions people take in addition to page views. The Mixpanel App imports properties about your users tracked in Mixpanel right into your Zendesk Support ticket or Zendesk Chat window. See what actions users have taken before submitting their support request. By providing a comprehensive history of record, support teams can see what actions led to a customer pain point so you can prescribe the right solution to the right problem.
SightCall for Zendesk
Available for Support
SightCall for Zendesk enables your support agents to engage in live video interactions with customers in order to share their issues in real time. Before SightCall, support organizations required multiple long and complex interactions with the customer to understand their problems, leading to low satisfaction and unnecessary product returns. Now, SightCall gives your agents the ability to show what the customer sees using the camera on their mobile device and allows for your agents to guide them to their problem resolutions. SightCall for Zendesk improves understanding, decreases resolution time, reduces product returns and increases customer satisfaction.
Magento 2 Connector by Wagento
Available for Support
Magento 2 Connector by Wagento provides an effective and efficient connection between your Zendesk Support account and your Magento Store . This app will allow you to manage all the Support Tickets in your Zendesk account by pulling actual client information in a nice sidebar app that will be visible next to support tickets. The app displays important customer details, orders information and order history to help give you the context you need to provide the best support.
Intelligent Voice PCI Redaction
Available for Support
Intelligent Voice PCI Redaction is a leading provider in the speech analytics space, Intelligent Voice's app will prevent the storage of sensitive payment information in your Zendesk Support account. Once installed, the Intelligent Voice app will automatically detect and redact credit card data from call recordings, so your team can better manage sensitive information without training or changing workflows.
Additional apps added in November
New apps in Chat
The Dynamic Content for Shortcuts app lets you create a single shortcut in your default language within Zendesk Chat, and then translate it into all the languages you support. When you select a default shortcut, the app automatically detects the language the customer is using and displays the shortcut in the appropriate language.
New apps in Support
Google Sheets by Azuqua synchronize all of your tickets to Google Sheets for easy reporting. As new tickets are entered in your system, they are automatically updated inside the spreadsheet.
VoiceBase automatically detects and then redacts PCI (Payment Card Industry) data from your Zendesk Talk call recordings using a highly accurate speech recognition engine and proprietary machine learning algorithms.
Due Date Calendar gives you an easy to read overview of tickets that are due this week. With the colored labels for quick status recognition and mouseover ticket preview, you'll never get an overdue ticket again.
QR Code Generator lets you add QR codes to your messages in two convenient ways. You can add QR codes to your macros so when an agent applies the macro, it will be generated on the fly and included in your ticket. Add links, vCards, SEPA Credit Transfer, or any other QR code application to your ticket comments.
Qordoba helps you seamlessly add multilingual articles to your Zendesk Help Center. When articles are received by Qordoba, your translators will be notified that they have new content to work on. When they finish, return to the Qordoba app in Zendesk to see the published articles!
AppLink.io is a mobile app analytics tool and marketing platform that provides app statistics, metrics, tracking and monitoring capabilities. With AppLink.io your user activity and metrics can be automatically sent to Zendesk where you can measure your mobile app performance in one place.
Quickbooks by Cloud Cart Connector syncs Zendesk Support tickets as invoices to your QuickBooks account. Cloud Cart will receive billing information from Zendesk and automatically create an invoice in QuickBooks with your customer's name and email address, the hourly rate, notes, QuickBooks company ID and QuickBooks product name.
Promptar is a CTI software product for organizations. Promptar matches your callers with Zendesk Users and Agents, delivering best-in-class screen-pops with associated Ticket information.
Visit the Zendesk Apps Marketplace to browse all our apps and integrations