What does help desk software do?
A helpdesk is technology that executes a few core tasks, and ideally far more, acting as a partner as you scale. Traditionally, a help desk defines its goals and processes based on government and corporate best practices such as ITIL (Information Technology Infrastructure Library). The goal within ITIL when dealing with customer issues or incidents specifically is to "restore normal service operation as quickly as possible and minimise the adverse effect on business operations," Mikkel Svane, CEO of Zendesk, once said. Not all help desk solutions are created equal and not all help desk solutions do the same things. That said, here are the basics:
Handle customer questions and issues in a systematic way: from intake, managing and organizing, to response and resolution, and ultimately, reporting
Allow for multi-channel support. This means that you choose the channels that are right for your customers—phone, live chat, texting, email
Self-service capabilities. What does your ideal knowledge base look like? The right service desk lets you take your team's institutional knowledge and put it to work for your company, internally and for all your customers, in a self-service portal
Tracking and analytics. How quickly were support requests first answered and ultimately resolved? How pleased was the customer?
Integrations. Apps, widgets, and add-ons can be life-savers in the present and integral to future growth
How Zendesk help desk software solves support problems
Customer satisfaction is critical to most every successful business, and there are two main kinds of customers: the external kind, the people you created your business to serve, and also the internal kind, your employees. Helpdesk software that's seamless and omnichannel is now the standard. But what does it mean, long term, to satisfy your customer's needs? Do positive interactions have the same long-term impact as negative ones? According to The 2018 Zendesk Customer Service Survey Report, for 97% of respondents, bad customer service changes buying behaviour, and for 87%, good customer service—by phone, live chat, email etc—changed buying behaviour.
Why would you need support desk software?
There are many reasons to consider upgrading your help desk support services. On a basic level, you might find that your team spends too much time manually tracking tickets in email chains and filling out spreadsheets. Instead, you can use software to manage all of that in one organised location.
Support desk software takes customer questions and issues from multiple sources and translates them into trackable tickets. You don't have to deal with any spreadsheets or crossed lines of communication, and you can see exactly who's taking what action with each ticket. An online ticket system boosts your efficiency and lets you do more with less.
Help desk support software also makes sure customers get connected with the right agents. Customers are happier when they get the help they need without having to repeat their issue to multiple people. And, if the primary agent on a ticket needs some help to solve it, they can reach out to other team members within the support desk software without confusing the customer.
Beyond speeding things up, helpdesk support software also allows you to dig deep to learn more about your customers. Customer feedback is a crucial element of any company and a ticketing system can help you be proactive about collecting information and sharing it with different departments in your organisation. You can then apply this information along with internal knowledge to create a help centre for customers.
The main goal of helpdesk support software is to give you the tools to make your customers feel truly heard and understood. Here's a basic rundown of how it works:
Customers contact your business through email, phone, text, web, chat and social media with questions and issues
The system generates a ticket for each issue and automatically associates them with a customer's history, if applicable
Tickets can be assigned manually or automatically depending on business rules
As agents work on tickets, they can easily collaborate with other team members for help
When the agent resolves the issue, they let the customer know through their preferred communication channel
Admins can create workflows and assign different levels of responsibility to agents
With analytics, you can track customer satisfaction scores, internal KPIs and more
Who uses help desk software?
A great help desk is at the heart of great customer support. Help desk software enables support agents to track, prioritise, and solve customer support tickets. But Zendesk is more than just help desk software; it's a cloud-based software and engagement platform for customer service that offers omnichannel support. That means that customer interactions across phone, chat, email, social media, and any other channel you can imagine all come together, in one place.
Zendesk helps streamline customer support with time-saving tools like triggers and automations. It's support desk software that is intuitive and easy to use because it's built with both customers and service desk agents in mind. Great customer support starts with the right tools, and with Zendesk, you have everything you need to build the best customer experience possible.
Service desk software is for all types of teams and companies
Enterprises
Companies like Expedia, Tesco and Vodafone have implemented Zendesk's help desk software to provide innovative support at scale.
SMBs
Washio and other small businesses like Baublebar and charity: water use the Zendesk ticket management system to offer customer service for their growing businesses.
Retailers
Shopify scaled service desk operations for its e-commerce business using Zendesk.
HR Teams
UTI, John Lewis and other HR teams use Zendesk to provide streamlined, responsive help desk support software to their employees.
IT Teams
Zendesk customer service software powers the IT Help Desk at Xerox, allowing employees to get quick IT help.
Educators
The University of California, Los Angeles, department of Psychology supported 200 staff members with a two-person team using Zendesk helpdesk software.
Zendesk is the hub, the central tool we connect everything to.
Read the story
Customise your Help Desk
Make your ticketing software yours
Fast, personal responses
Customer service desk agents can create and share their own macros in order to quickly respond with a standard reply to recurring customer enquiries.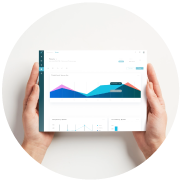 Custom views
Personalised views let help desk agents see their queue based on ticket status, assignee, group or other conditions.
Apps Marketplace
Get even more from Zendesk products with over 500 apps and integrations, available on our Apps Marketplace
Help desk support software
Better together
Team up
Zendesk's web-based help desk solution allows support teams to collaborate with each other and share information using private comments on any issue that may arise. It also displays real-time updates about who is viewing a ticket at any given moment.
Help others help themselves
Combine your service desk software with a customisable help centre, knowledge base, online community and customer portal so customers get better self-service and agents see improved efficiency and faster resolution.
Gain insights
With Zendesk's reporting and analytics tools, you can get insight into what matters most — from seeing the performance of your team, to how satisfied your customers are.
Don't just keep up—stay ahead
Get the right information from customers
Dynamic request forms and ticket fields give support ticket agents extra context, so they're better prepared for the conversation and can offer more personalised customer support.
Never miss a deadline
SLAs are built in, so help desk agents can set their own parameters and use up-to-the minute measurements to keep an eye on the status of specific tickets.
Take your help desk on the go
Our native mobile apps enable help desk agents to respond to customer service requests—even when they're away from their desks.
"Zendesk offers an intuitive user interface. The system is simple to set up, and its responsive design allows for deployment on websites, mobile apps and in CECs.
Learn how a great user experience and other attributes of our help desk software have helped Zendesk move into the leader section of Gartner's Magic Quadrant."
The Zendesk Family
Zendesk Support gives you everything you need to manage your customer interactions in one place. But there's more to the story. Take a look at what else you can do with the Zendesk family of products.
Guide
Knowledge base and self-service
Chat
Live chat and messaging
Talk
Integrated voice software
Connect
Proactive campaigns
Explore
Analytics and reporting