Zendesk + Slack
@customersupport in any #channel
Agents often rely on other teams to help resolve customer issues. That's why we partnered with Slack to build a seamless integration that powers collaborative workflows. So no matter where they are, your support team — and the teams that support them — have everything they need, right at their fingertips.
Snaps right together
It just takes a simple installation to get our integration working. Once it's set up, your team can receive ticket notifications, create new tickets, and post internal comments and notes to Zendesk from right inside Slack.
Download free
Work where you're productive
When good software comes together, great things happen. With Slack for Side Conversations — a part of the Zendesk Collaboration Add-on — your support team can speed up the support process with seamless conversations across teams and products.
Learn more
Treat employees like customers
Answering repetitive questions can take up a lot of time. Help your employees self-serve with Answer Bot for Slack. It offers AI-powered recommendations inside the channel of your choice and empowers the employees who ask for help — and those who give it.
Learn more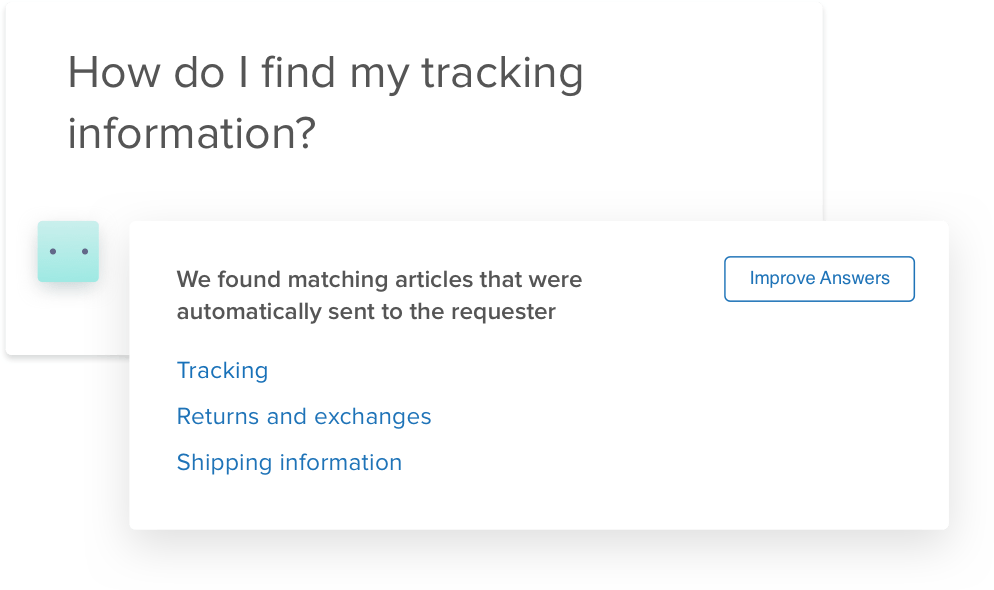 Zendesk + Slack in action
Magic Leap is one of the world's most innovative augmented reality start-ups. To keep up with growth, the support team needed a way to easily connect with other departments involved in customer experience. Learn how Magic Leap uses Zendesk and Slack to improve internal workflows at scale and deliver responsive support.
Read more