Sales Tracker Guide | Sales Tracking Software Reviews & Info
Secure a complete view of your sales cycle to improve productivity and profits.
A guide to the best sales trackers and sales tracking software
Last updated November 21, 2023
If you run a quick internet search for "sales tracking software" or "sales tracker," a dizzying number of results pop up. It's no wonder you may be confused about what sales tracking software actually does. In this comprehensive guide, you'll find information on what a sales tracker is. And how it can help your business become more efficient and profitable.
Keep scrolling to find the answers to your biggest questions about sales tracking software. Or, pick from one of the topics below:
What is sales tracking software?
Sales tracking is the process of monitoring, recording, and analyzing your sales activity. Sales tracking software is a useful tool that lets you see the hard data about how effective your sales practices are. And where there's room for improvement.
Sales tracking gives you an unbiased view of your current business practices. Based on their personal experience, your sales team might think that what they're doing is effective. And maybe it is. But until you have the data in front of you, you don't actually have the full picture. Using a sales tracking app lets you make data-driven decisions that are more likely to have a demonstrable impact on your bottom line.
Can I do sales tracking manually in a program like Excel?
Do you have the time to manually track every customer in your pipeline? To analyze every piece of collected data? If so, give it a whirl. But it takes a long time and is very error-prone. Sales tracking software does the job faster, and provides more accurate analysis. Most sales trackers offer automated workflows, meaning you can get better data without having to commit an employee to long hours of tedious work.
What kind of businesses use sales tracking software?
If you work in sales, whether B2B or B2C, your business can benefit from using sales tracking software. Whether you're selling a product or a service, and no matter the industry, accurate data is a must-have for improving your sales numbers.
Why should you use sales tracking software?
At the end of the day, sales rely on customers. Knowing how and why your customers buy (or don't buy) is invaluable if you're planning for growth or streamlining your business practices. Sales tracking software gives you an in-depth look at how your customers behave as they move through the sales pipeline. Having that kind of insight lets you make better business decisions, so you don't have to rely on guesswork.
Using sales tracking software also allows you to develop better methods of moving your customers through the sales funnel. As you learn how your customers respond to certain initiatives, you'll be able to fine tune each stage to reduce churn rates.
You may have noticed in your search on sales tracking software that many sales trackers are integrated into larger software platforms. Like a CRM, for example. CRM sales tracking software gives you all the benefits of sales tracking. As well as other tools for strengthening your business's relationship with your customers.
What does a good sales tracking software platform include?
Sales tracking tools come with a variety of features, each of which has a different job to do. When you start shopping around for a sales tracker, keep your eye out for these key features.
Dashboard
A dashboard is a visual representation of important metrics. It lets you see the data that's most relevant to your current tasks. And helps you see the big picture of how the company is performing. From the sales dashboard, you can track leads by source, view open cases, see your sales pipeline, track your sales goals, and more.
The most important feature of a dashboard is its ease of use. Most sales tracking apps let you customize your dashboard so it shows you only the information you need to see on a daily basis. It should also be easy on the eyes and simple to navigate. That way your team can learn to use it quickly and with minimal headaches.
Sales Pipeline Management
A sales pipeline gives you an end-to-end overview of your entire sales cycle. It lets you see every sales rep's activity, their win/loss ratio, and shows how close they are to meeting their sales quota.
Tracking sales along a clearly defined route helps you identify bottlenecks and ineffective practices. So you can hone in on which stages of the pipeline need the most improvement. The sales pipeline feature allows you to clearly define your pipeline. Then you can tweak your practices to move customers through the sales cycle faster and with better conversion rates.
Lead Management
The lead management feature prioritizes acquiring new leads and entering them into the funnel. It keeps track of where your leads are coming from and how they found you. It also logs important customer data like names, industries, and contact information. Knowing how your leads are finding you and what they have in common lets you create a more effective sales strategy. With lead management software, you can be sure to identify and pursue only the people most likely to be interested in what you're offering.
Sales Forecasting
The best sales tracking software will include some kind of sales forecasting feature. Using this function, you can use your current data to predict future sales numbers. This allows you to develop a more accurate budget, and ensures you're putting your resources where they're most needed. If you're planning for growth, you need the most accurate numbers to back up your predictions.
Performance & Activity Reports
Performance metrics provide invaluable information about where your sales reps stand in relation to their daily, monthly, and quarterly goals. Sales call tracking software lets your sales and management teams track your KPIs. So they always have a view of conversion rates, win/loss ratios, churn rates, time spent on lead qualification, etc. The best sales tracking software will let you customize your sales reports. You can choose how your data is arranged and analyzed.
What are the benefits of using a sales tracker?
Used correctly, your sales tracker will deliver huge benefits to your staff and your bottom line. Here are six core benefits you can expect to see once you start using sales tracking software. And how they'll help improve daily operations in your company.
Save time
Sales reps already have a lot of tasks on their plate. Sales tracking apps can reduce a good amount of that workload, automating some of the most tedious tasks that eat up your reps' time. Implementing a sales tracking app ends up saving your company untold hours. All by freeing up your agents to devote more time to the tasks that need a human touch.
Keep your sales team organized
When sales reps are in charge of keeping their own records, the data they collect can be disjointed and hard to analyze. Having a centralized place to store your sales data makes it easier to onboard new sales reps. And share customer information across departments. And easily pull up customer information at a moment's notice. The benefits are numerous.
When you implement a sales tracker into your daily workflow, there's no more dealing with messy spreadsheets. Or digging through hastily scribbled notes about a customer interaction. All of your data is automatically stored and organized to your preferences, so everyone can manage their tasks more efficiently.
Get more accurate predictions
Planning for growth means looking toward the future. Sales call tracking software allows you to make more accurate sales forecasting predictions. That way you can get a better view of what the future holds. You'll be able to budget better, plan for staff increases, and build a plan for growth that won't slip away from you. Sales tracking takes the guesswork out of forecasting, giving you a better chance of hitting your sales goals and expanding your customer base.
Build better customer service
Knowing more about your customers means you can provide better service. Sales tracking software stores and analyzes every piece of customer data that comes to your company. Your reps don't have to rely on memory alone. When your reps have quick and organized access to customer data, they're better equipped to upsell products or services.
Customers don't appreciate feeling like nameless wallets. Using sales tracking software gives your sales reps an opportunity to build stronger relationships with customers. All by putting reliable and up-to-date information at their fingertips. So your sales reps can personalize their interactions.
Improving customer relationships is an ongoing goal for many businesses, which is why many companies choose to invest in CRM sales tracking software. The best customer relationship management software will give you all the tools and benefits of a sales tracker. With the added advantages of customer relationship building features.
Reduce human error
People make mistakes, especially when they're hurried or stressed. Using sales tracking software minimizes human error, meaning that you can have more confidence in the data you collect. Accurate data is essential to setting goals, implementing changes, and strategizing for growth. Reducing human error also boosts team morale, providing your reps with a safety net that will catch and prevent costly mistakes.
Show you opportunities for improvement
While your sales reps are busy trying to hit their quotas, your managers are looking at the big picture. Having a full view of your sales process allows your managers to make better decisions when determining next steps. Looking at the performance metrics, managers can easily see who's on track to hit their goals, and who might need more guidance. It also lets them see exactly where customers are losing interest, so they can make adjustments to the sales pipeline to reduce churn rates.
Boost profits
Add all these benefits together and you get increased profits. When your team is better organized, less stressed, and able to make data-driven decisions, your success rates have nowhere to go but up.
What sales metrics do you need to track?
Sales metrics let you see exactly how business is going, which lets you make strategic plans for improvement. Sales tracking software keeps track of metrics across the board. You can easily pull up the data you need at a moment's notice and use it to plan for a more streamlined sales process.
Sales activity metrics
Sales call tracking software keeps an eye on the daily activities making up your sales reps' workflow. By watching the following small interactions, you can get an accurate picture of which activities are impactful. And which ones might need tweaking.
Sales Key Performance Indicators (KPIs)

Inbound and outbound calls

Demonstrations & sales presentations

1-on-1 training sessions

Email open rates

Email click-through rates

Email responses

Proposals sent

Scheduled meetings

Follow-up conversations

Social media interactions
Sales pipeline metrics
The pipeline is where the magic happens. A good sales pipeline will guide your customers through the buying process with precision and speed. But knowing if your sales pipeline is at its peak performance requires knowing exactly how the numbers are adding up. Sales tracking software monitors the following metrics to help you see where your process needs work. So you can make adjustments quickly and with more confidence.
Average length of your sales cycle

Total value of sales

Annual contract value (ACV)

Revenue stream

Win rate

Conversion rate by sales funnel stage

Open opportunities

Closed opportunities
Sales productivity metrics
To guarantee your most streamlined workflow, you need to watch the clock. Sales tracking software keeps an eye on the percentage of time spent on different activities within your company. Then you can react and adjust your sales process for optimal efficiency. The less time your sales reps take to convert leads to sales, the more sales they can make.
Percentage of time spent on selling

Percentage of time spent on data entry

Percentage of time spent on content creation

Percentage of leads followed up with
Top 10 sales tracking software & apps
Zendesk Sell

NetSuite CRM

FreeAgent CRM

SalesNOW

Spiro
Salesdash

Thryv

Keap

Skynamo

Bitrix24
1. Zendesk Sell
Zendesk Sell is a sales tracking CRM. It can be both a CRM for small businesses or enterprise organizations. It lets you track customer leads, analyze sales reports, manage contacts, and refine your marketing tactics. With access to features meant to streamline the entire sales process, Zendesk offers greater ease of performance and daily workflow.
Zendesk Sell also assists with lead scoring, determining lead value, and helps streamline teamwork between departments. And with hundreds of integration options, you can easily connect your CRM sales tracking app to your other business applications.
Pricing model: per user / month
Features
Sales call tracker

Lead management

Internal chat integration

Marketing automation

Referral tracking

Prospecting tools

Customer service analytics

Data import/export

Self service portal

Segmentation
2. NetSuite CRM
NetSuite CRM is a cloud-based CRM software used by small and mid-sized businesses to manage their sales tracking and customer relations. They offer 24/7 live rep support and in person training, but don't offer a free trial.
Pricing model: information not provided by vendor
Features
Email marketing

Document storage

Internal chat integration

Marketing automation

Lead qualification
3. FreeAgent CRM
FreeAgent CRM is a sales force automation system that combines sales tracking functions with customer relations tools. It offers a long list of features including volunteer management, expense tracking, and drip emails.
Pricing model: per user
Features
A/B testing

Channel management

Content delivery

Customer segmentation

Prospecting tools
4. SalesNOW

SalesNOW is a cloud-based sales tracking CRM available on mobile and desktop devices. SalesNOW offers field sales management and mobile access to businesses working with agents outside of the office.
Pricing model: per feature / month
Features
Email marketing

Lead distribution

Prospecting tools

Performance metrics

Customer service analytics
5. Spiro
Spiro is a sales tracking CRM best for B2B companies, serving industries like manufacturing, finance, real estate, logistics, and insurance.
Pricing model: per year
Features
Calendar/reminder system

Sales forecasting

Referral tracking

Lead management

Performance metrics
6. Salesdash
Salesdash is a sales tracking CRM for small businesses with high outbound activity. They offer a short list of features, and a 14-day trial to test drive their software.
Pricing model: flat rate
Features
CRM

Mobile access

Calendar/reminder system

Forecasting

Task management
7. Thryv
Thryv is an appointment schedule sales app with a long list of features, including 2-way messaging, room booking, mobile payments, and tax calculation.
Pricing model: not provided by vendor
Features
Analytics/ROI tracking

Automated scheduling

Marketing automation

Emailing marketing

Billing portal
8. Keap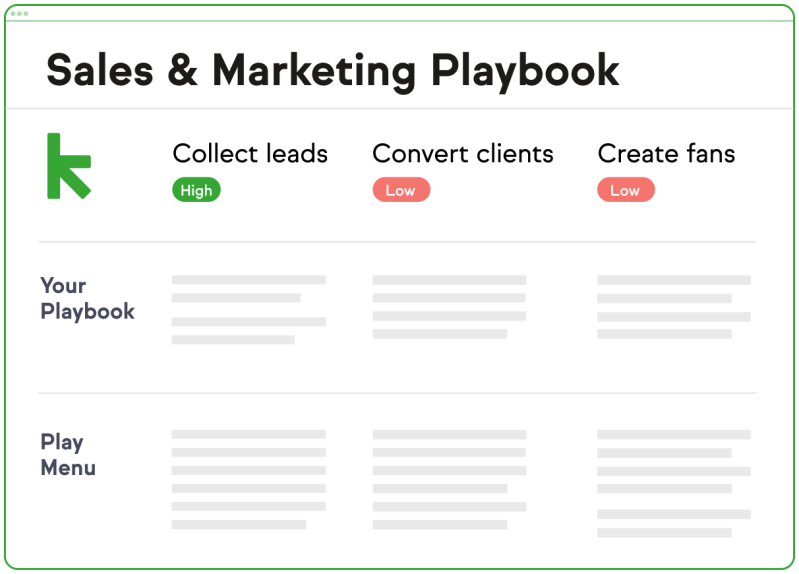 Keap is a web-based sales activity tracker with mobile capability and in person training for new users. Keap offers a free trial, and a long list of features including promotions management and a self-service portal.
Pricing model: per feature / month
Features
Calendar/reminder system

Live chat

Performance metrics

Email marketing

Reporting analytics
9. Skynamo
Skynamo is a cloud-based sales tracker for manufacturers, wholesales, and distributors. Their pricing is based on number of users and features, and provides custom quotes instead of pre-priced packages.
Pricing model: per user / month
Features
Call management

Mobile access

Performance metrics

Document storage

Forecasting
10. Bitrix24
Bitrix24 is a sales call tracking software platform for companies and small businesses. They offer a free plan for starter business tools, as well as a 30-day free trial.
Pricing model: flat rate
Features
Activity tracking

Call management

Sales analytics

Prospecting tools

File sharing
A summary of the best sales tracking software
| | CRM | Mobile access | Free trial | 24/7 live rep support | Contact management | Dashboard | Sales forecasting |
| --- | --- | --- | --- | --- | --- | --- | --- |
| Zendesk Sell | ✔ | ✔ | 14 days | ✔ | ✔ | ✔ | ✔ |
| NetSuite CRM | ✔ | ✔ | - | ✔ | X | X | X |
| FreeAgent CRM | ✔ | ✔ | 30 days | X | ✔ | ✔ | X |
| SalesNOW | ✔ | ✔ | 30 days | X | ✔ | ✔ | X |
| Spiro | ✔ | ✔ | X | X | ✔ | X | X |
| Salesdash | ✔ | ✔ | 14 days | X | X | X | ✔ |
| Thyrv | ✔ | ✔ | X | ✔ | ✔ | ✔ | X |
| Keap | ✔ | ✔ | 14 days | X | ✔ | X | X |
| Skynamo | X | ✔ | X | ✔ | ✔ | X | X |
| Bitrix24 | ✔ | ✔ | 30 days | ✔ | ✔ | ✔ | X |
How do you choose the right sales tracker?
Selecting new software to implement into your workflow can be a tough decision. There are a lot of options on the market, and each one promises similar benefits. Choosing the right sales tracker for your team requires asking incisive questions and considering your individual needs. Once you have the answers to the following questions, you can begin the process of shopping around to find the best fit.
Where are you falling short?
The point of using new software is to solve problems and smooth out the sales process. Knowing where your company is currently falling behind is key to knowing which sales tracker will serve you best. Talk to your team and ask them where they think the biggest issues are. Keep a list of the answers so you can look for software tracking tools that address those specific problems.
How much can you afford in hours and dollars?
Cost is a huge issue when it comes to new software. Not only is there the initial up-front cost. But you have to factor in the time it will take for everyone to learn to use the new system. When doing research on your options, keep track of different vendors and their pricing options. Some software is priced per feature per month, and others by number of users.
Make a note of how many team members will be using the software. That way you can accurately calculate how much a certain platform will cost. Keep in mind that part of the reason to adopt a sales app is to promote growth, so it's crucial to find a platform that is easily scalable.
What are your IT capabilities?
Whether or not you have a dedicated IT team, the platform you select should be user-friendly enough to minimize technical headaches. Look for platforms that are built for everyone—regardless of their technical abilities. Even better, look for ones that provide multiple training opportunities and 24/7 support.
What other tools can be packaged together with sales tracking software?
You'll find in your search that sales tracking software is often paired with other kinds of platforms. Like lead generation tools, contact management software, and customer relationships management software. Investing in software that does more than sales tracking is a smart way for businesses to consolidate all their critical tasks onto one platform. Talk to your marketing and customer service teams. See if CRM sales tracking software might be a good way to share the benefits company-wide.
Frequently asked questions on sales trackers
Try sales tracking software with a free CRM trial
CRM sales tracking software gives you the best of both worlds. Zendesk Sell allows you to track your entire sales cycle, while also integrating marketing and customer service functions for a more cohesive workplace. It's scalable and customizable to fit businesses of all sizes and industries, and is guaranteed to meet your sales tracking needs.
If you want to experience what free CRM software with sales tracking can do for you, test run Zendesk Sell by starting our 14-day trial today.
We have more information about this. Have a look below.
There's a lot more where this came from. Keep exploring the world of sales trackers.