Sales Software
Sales Software Guide and Reviews
Give your bottom line room to soar with sales and marketing software.
At the end of the day, your team is responsible for maintaining and improving your bottom line. So it's important that you equip them with the best options possible to help them hit their targets.
A quick internet search of sales software will reveal a dizzying amount of results, making it hard to know where to start. In this guide, we'll demystify some of the biggest questions.
What is sales software?
Nearly every business process today is being digitized. Computerizing basic tasks reduces costs by cutting back on expensive material resources like paper and storage space.
It also saves you time and energy by making tedious tasks (like pulling up data) as simple as clicking a mouse. There's no reason why selling shouldn't join the digital revolution, too.
Sales software is any form of operating system designed to simplify, organize, and streamline the selling process. From prospecting, to lead scoring, to customer relations, to contract signing. It covers the full range of selling-related tasks and responsibilities.
There isn't just one kind of sales software that does everything. Such a system would be overwhelming and impossible to navigate. There are actually dozens of different categories, each one specializing in a different stage of the process.
How does sales software bring value to your business?
It doesn't matter how good your product or service is. Your team will never sell to its fullest potential if their schedules are overloaded with tedious tasks. Sales software, like any digital platform, works to take the time-consuming tasks off your plate. So your team can work with better speed and efficiency.
Here are the key benefits most businesses can expect from it:
Centralized knowledge management
Having an efficient team requires fast access to data. But not when your team has to run to the filing cabinets or flip through heavy binders of data. Then the selling process slows to a crawl. There's a lot of information swirling around your company, and that data is constantly being updated.
When you use an old system of keeping records, you slow your team down, holding them back from reaching their targets. But with a centralized system on a digital platform, you can easily store, retrieve, and analyze your data.
A centralized knowledge base allows your team to close deals faster and with less runaround. It also gives managers the information they need to see how their teams are performing and where improvements might be needed.
Improved collaboration between departments
No department within your company exists in a bubble. The actions of one department affect the others, so it's important that they're all on the same page and communicating effectively.
But business operations are changing, and your teams may not exist in the same space anymore. Even if they do, they're often so busy with their own tasks it can be hard for them to align with someone else's.
The best sales software gives you sales workflow tools for communicating quickly and clearly throughout the entire company, no matter where your teams are located. From sharing a view of your sales pipeline, to scheduling and holding meetings, to setting goals, you'll get greater ability to collaborate between teams.
This helps smooth out the process, and establishes a greater sense of trust and dependability across departments.
Greater flexibility in unpredictable times
Due to recent events, businesses have had to think fast on their feet. Many companies are introducing hybrid working models, which requires much more flexibility. Sales software systems let your teams work efficiently from anywhere using cloud sales technology and mobile access.
This means that when unpredictable events happen, your bottom line is less likely to suffer.
Better organization company-wide
People today are accustomed to organizing their lives digitally. From calendars, to booking appointments, to purchasing, to paying bills, most folks are using apps or digital platforms to organize their daily routines. And since nearly everyone has access to a digital device, it's faster and more reliable than keeping hard copy records.
When you use sales software for organizing your company's workflow, fewer things fall through the cracks. Organization is the key to a steady, smooth workflow, which makes investing in software a no-brainer.
More accurate sales forecasting
In order to grow your company, you need to be able to glimpse into the future. Whether you want to expand locations or introduce new services or products, relying on gut instincts alone is too risky.
Sales platforms eliminate some of that risk by giving you a realistic view of how well you might perform in the future with sales forecasts. So you can plan for growth with more confidence.
Higher profits, happier customers
All of this adds up to higher profits and a more satisfied customer base. Software lets you perform standard business practices with more speed, meaning you can get more done with the same amount of time.
With improved organization, collaboration, forecasting, and flexibility, you'll see the proof of your software's abilities reflected in your rising bottom line. Part of that will be a direct result of having a happier customer base, who will be grateful for your speed and responsiveness.
What does a good sales platform include?
The world of sales software is huge. But there are a few features that every platform should include for optimum efficiency and ease of use. When looking for new sales functionality for your team, keep your eye out for these vital solutions.
Reporting and analytics

In order to have the most accurate idea of how well your company is performing, you need to have the right data. Any sales platform you invest in (whether it's CRM, gamification, or any other kind of platform) should have a reporting and sales analytics feature. It'll analyze all of the data you're feeding into it.

With this data, you have much better insight into your sales metrics. So you'll have a clear idea of where improvements are needed to boost profits and productivity.

Security

Both your customers and your teams are trusting you to keep their information secure. When shopping around for sales systems, make sure that the providers you're interested in guarantee security.

Look at vendors who also provide secure customer service to high-powered Fortune 500 companies. If they put their trust in a particular software provider, it's a pretty sure bet that you can, too.

Integration with other apps

As stated before, there isn't a single platform that performs every single function. It's likely that you're already using software to run your business. And chances are you don't want to continually change platforms just to keep up with progress.

The good news is that most sales systems offer integrations, meaning they can be connected with your other sales apps. Integration lets you perform tasks across multiple platforms while avoiding inventory sync issues or formatting problems.

Mobile access

More than ever, reps are performing their duties away from the office.Now handheld devices are the norm for signing contracts, enrolling new customers, and sharing content. So it's more important than ever to use sales platforms with mobile capability.
Types of sales software
Sales software is like a meal with multiple courses. Each one is served at a certain time and provides its own unique contribution to the whole experience. Your job is to select the right combination for your sales cycle.
Below is a list of the different categories of software and their area of specialty when it comes to streamlining the selling process. You'll notice that some of them have similar or overlapping functions.
That's because each stage of the sales process is linked to another. And sometimes it makes more sense to integrate more than one function onto a single platform. Some customer relationship management platforms, for example, may contain all the functions of contact management software and a sales dialer.
AI Assistant: Uses artificial intelligence to automate tasks like lead qualification, follow-up, and data entry.
Power Dialer: Automates dialing contacts to connect reps with the next available prospect.
Contract Analytics: Gives insight on internal contract data to ensure consistency in how they maintain contracts with their customers.
Contract Lifecycle Management (CLM): Streamlines the contract lifecycle process. That allows users to manage actions post-signature and store all obligation terms and communications for easy reference.
Contract Management: Automates and streamlines the process of creating, tracking, monitoring, redlining, and sharing contracts and legal agreements.
Customer Relationship Management (CRM): Provides teams with the features to track and monitor its relationships with prospects and existing customers.
Customer Revenue Optimization (CRO): Aligns functions with all customer-facing activity, such as marketing and customer service, to create an extended revenue team.
E-Signature: Lets users sign, share, and store electronically shared documents.
Field Sales: Designed to help reps find the best physical routes, log their activities, and track their movement for managers.
Partner Relationship Management (PRM): Provides business partners with private portals where they can access documents and campaign materials.
Business Intelligence: Used by marketers and executives to pull internal and external data for improving their processes.
Revenue Operations: Provides revenue insights and better forecasts by organizing customer data from across different internal business systems.
Compensation: Automates the calculation and administration of commissions and provides a detailed look at past and potential earnings.
Enablement: Provides teams with tools to help them engage more effectively with their prospects and customers.
Gamification: Motivates teams by adding an element of competition to their performance metrics, ranking and judging based on scores pulled from their CRM system.
Training: Helps reps refine and maximize behaviors that will improve their numbers.
16 best sales software platforms
Below is a list of 16 popular platforms to get you started in your search.
Zendesk Sell




Lessonly




Talkdesk




Ambition




Affinitext




Seismic




Linksquares




CaptivateIQ



PandaDoc




ClosePlan




LinkedIn Sales Navigator




DocuSign




SalesRabbit




PartnerStack




People.ai




Clari



1. Zendesk Sell: Sales CRM & Customer Management
Zendesk is among the leading providers of customer relationship management software. It's trusted by over 170,000 businesses worldwide. Our powerful sales tools help companies build long-lasting relationships with their customers, boosting them to higher profits and recognition in their industries.
To help their customers maximize their software needs, Zendesk offers a huge range of other platform functions. That includes contact management software, lead management software, activity tracking, and knowledge management, to name a few.
Despite its long list of features, Zendesk is easy to use. An intuitive, user-friendly interface lets you customize your sales funnel experience so it perfectly suits your sales strategy.
Features
Sales tracking
Email tracking
Personalization
Calendar integration
Collaboration tools
Mobile access
2. Sales Training Software: Lessonly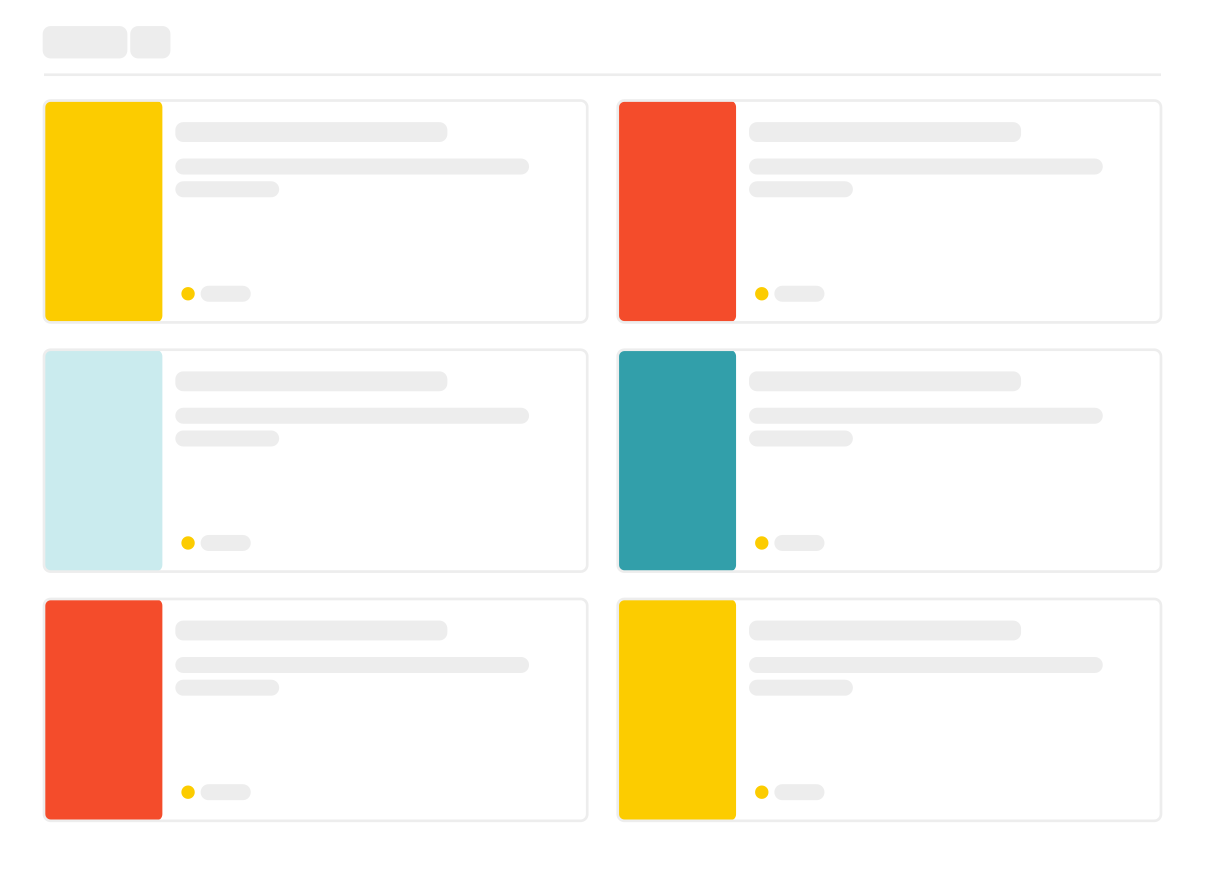 Lessonly is a team learning platform that provides help to businesses with onboarding and training. They serve many substantial businesses and enterprise-level organizations today. All because of a progressive blended-learning approach combined with a robust content delivery system.
With Lessonly, companies can train their workforce up to 62% faster. That's because the training, enablement, and coaching packages are simple and effective. Any professional training at scale, especially in sales orgs, should consider Lessonly.
Features
Blended learning
Built-in course authoring
Content delivery
Skills tracking
Performance metrics
Presentation tools
Goal setting/tracking
3. Auto Dialer Software: Talkdesk
Talkdesk is a cloud-based call center platform for customer-centric companies with at least 5 agents. It offers integrations with over 25 other business tools, and includes a long list of features including phone key input, text-to-speech, and auto-dialer.
They've long helped organizations across the globe create better customer experience through a CS cloud platform with flexible deployment options and native cloud architecture.
Oh, and they also boast an impressive uptime SLA along with real-time status updates and world-class customer data production software.
Features
IVR/Voice recognition
Real-time chat
Voice customization
VoIP
Call recording
Progressive dialer
Archiving & retention
4. Sales Gamification Software: Ambition
Games are fun. Working is necessary. Ambition combines them, mercifully.
Designed for midmarket and enterprise organizations, Ambition offers features for motivating teams such as contest management, leaderboards, and performance metrics.
They were recently voted the "most implementable" product in their category, which is a large part of why they're so widely adopted.
Beyond gamification, Ambition offers a slate of performance management tools, analytics solutions, and coaching software.
Features
Dashboard
Benchmarking
Onboarding
Learning paths/tracks
Feedback management
Gamification
Goal setting/tracking
5. Contract Analytics Software: Affinitext
Affinitext is a contract management solution that features an AI-enabled Intelligent Document Format (IDF) for capturing and sharing corporate information.
What does that mean? They protect the full value of your business-critical documents through transformation into an industry-leading AI format. This makes sharing, understanding, and protecting documents as easy as it's ever been.
Features
Data extraction
Reporting & dashboards
Contract collaboration
Notifications & reminders
Contract attachments
6. Sales Enablement Software: Seismic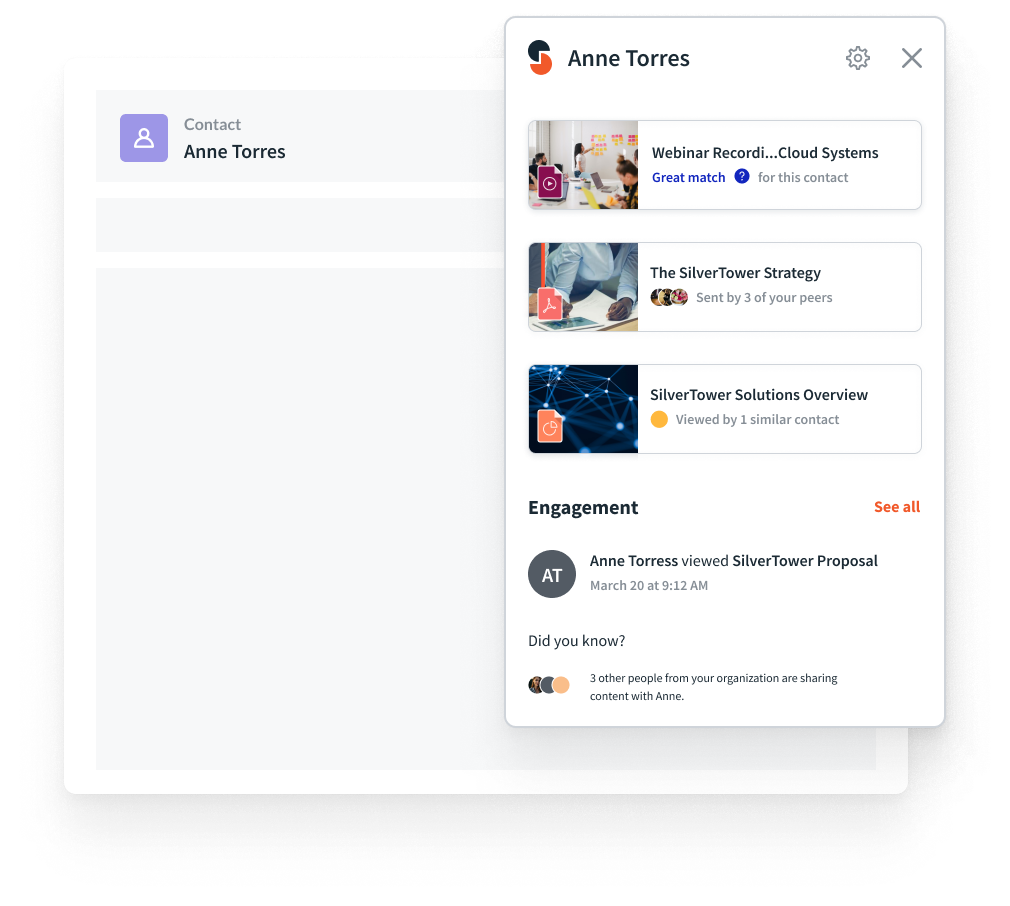 Seismic is a sales enablement tool that offers features like automated publishing, batch processing, and data synchronization. They recently acquired Lessonly, mentioned in this list, and now serve millions of users.
Their sales solutions allow teams to run faster and accelerate growth at scale. All because of the "must-have" metrics their platform unlocks and measures.
Their goal is to drive buyer engagement and help companies tell their unique story.
Features
Lead engagement
Digital asset management
Electronic forms
File sharing
Performance metrics
Text editing
Video support
7. Contract Lifecycle Management (CLM) Software: Linksquares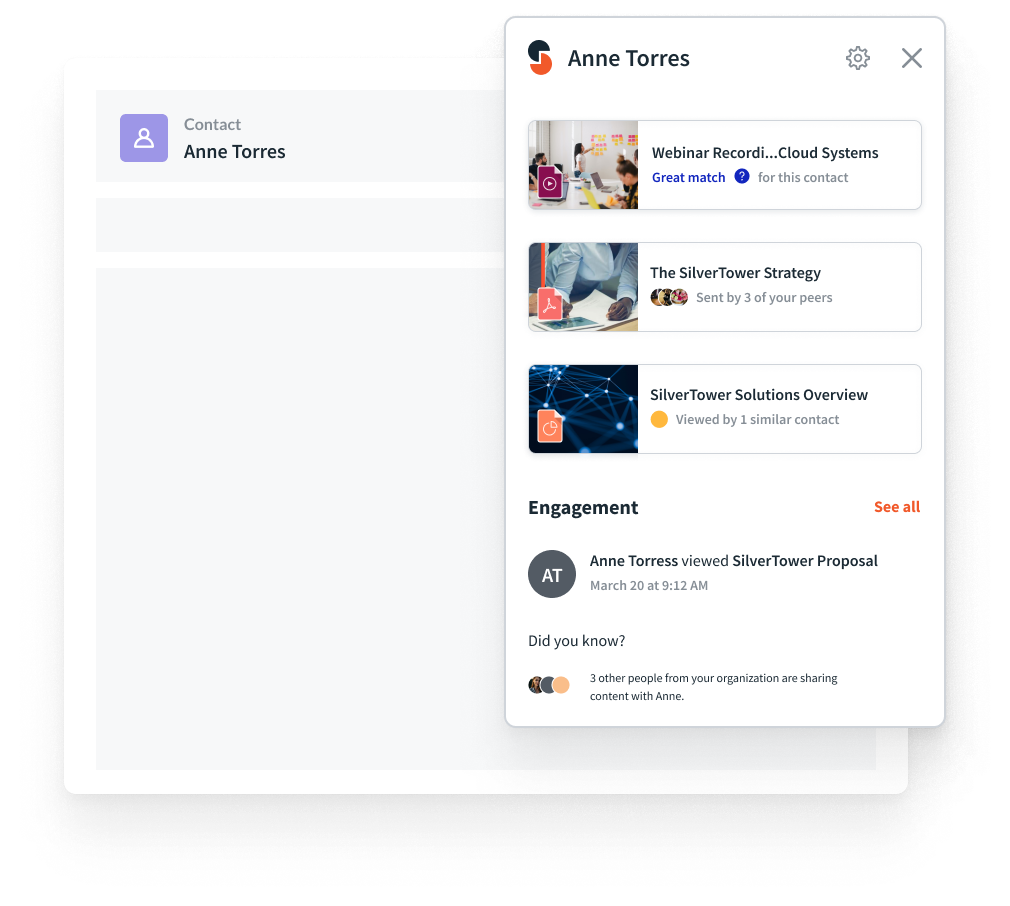 Linksquares is an AI-powered contract lifecycle management platform for companies with repositories of 2,000+ contracts and finalized agreements.
Here's how it works. Linksquares reads, analyzes, identifies, and extracts the structured data from a contract. The result is a pool of data from all the information across a massive collection of contracts.
Understanding every aspect of a contract is crucial, especially because your business is powered by them. Linksquares helps you understand them at scale.
They currently serve a wide range of companies that all take advantage of a rich feature set.
Features
Compliance tracking
Completion tracking
Electronic signature
Version control
Pre-built templates
Full text search
Workflow management
8. Sales Compensation Software: CaptivateIQ
CaptiveIQ gives teams the help they need for compensation management. Designed for companies with 15 or more commissionable employees, it includes features like compliance management, agency commission, and compensation statements.
The idea is to create more compelling incentives for workforces. That means customer-facing teams have more clarity around goals and compensation plans. And when teams know where they're going, they tend to get there faster.
Features
Commission scheduling
Commission calculator
Sliding scale commissions
Tiered commissions
Incentive management
Compensation plan modeling
Split commissions
9. Contract Management Software: PandaDoc
PandaDoc is a contract management solution with features for drafting, negotiating, and signing contracts. With mobile signature capture and a variety of tracking and delivery solutions, PandaDoc is at the forefront of contract management.
They deserve serious consideration from any contract management software buyers.
Features
Mobile signature capture
Online invoicing
Authentication
Content delivery
Tax calculation
Performance metrics
Completion tracking
10. Customer Revenue Optimization Software: ClosePlan
Built for enterprise B2B sales teams, ClosePlan is a customer revenue optimization platform offering features like goal management, graphical data presentation, and attribution modeling.
Features
Behavioral analytics
Action management
Collaboration tools
Customer profiles
Data import/export
Trend analysis
Dashboard
11. Sales Intelligence Software: LinkedIn Sales Navigator
LinkedIn Sales Navigator is a premium feature on LinkedIn that connects you to its huge database of business contacts. It offers a range of package options, from professional to enterprise, and includes features like lead builder, CRM integration, and private messaging.
Features
Lead capture
Lead nurturing
Lead segmentation
12. E-Signature Software: DocuSign
DocuSign is an e-signature software platform that replaces hard copy tasks including faxing, printing, and scanning. Headquartered in San Francisco, they're an industry-leader in electronic contract signing across different devices.
Features
Audit trail
Authentication
Customizable templates
Mobile signature capture
Multi-party signing
Task progress tracking
Document analytics
13. Field Sales Software: SalesRabbit
Designed for teams with field reps, SalesRabbit offers features for agents on the go, including territory management, document imaging, and presentation tools.
Their unique outside sales app optimized team and lead management, along with qualification and contract management.
If you're looking for an ally in the optimization of your outside sales pipeline, SalesRabbit is worth a look.
Features
Content delivery
Data extraction
Goal management
Lead capture
Lead nurturing
Training management
Work order management
14. Partner Management Software: PartnerStack
PartnerStack is a partner management solution for B2B SaaS partnerships, affiliates, and referrals. It includes features such as referral tracking, channel analytics, and multi-channel marketing.
Features
Bonus management
Social engagement
Rewards program
Campaign management
Advocate management
Commission management
Fraud detection
15. AI Sales Assistant Software: People.ai
People.ai is a predictive selling management platform, or AI sales assistant, designed for leaders to help them better manage their teams. They offer a full range of sales, marketing, and revenue management solutions for organizations of all sizes. All harnessing the next-level power of AI.
Features
Analytics/ROI tracking
Customer journey mapping
Sales forecasting
Statistical analysis
Performance metrics
Channel management
Opportunity management
16. Revenue Operations Software: Clari
Clari is built for B2B companies to help them shorten their selling cycles. It offers AI and automation features that deliver total visibility.
Everything from forecasting to pipeline management, their revenue operations platform streamlines the revenue process from start to finish. Things become efficient and predictable.
Features
Exception reporting
Dynamic modeling
Graphical data presentation
Trend analysis
Statistical analysis
Performance metrics
Dashboard
Choosing the right sales software platform
There are lots of options out there. Each vendor is doing their utmost to prove that they're the best providers out there. But not every platform is going to be right for you and your team.
Before committing to anything, here are some steps you should take to ensure you find the best fit for your business.
Be honest about your sales cycle strengths and weaknesses
Before investing, take the time to look at the current state of your business. Talk to all of your teams and ask them where they think they're excelling, and where they need more help.
Make a list of your strengths and weaknesses, and then do a deep dive into which sales platforms are suited to handle those tasks. This may be time-consuming upfront, but the time saved by using your chosen platforms will make up for it in the end.
Be realistic about your IT capabilities
As much as software developers try to make their platforms user-friendly, there's still going to be a period of learning.
Consider the future
If you have plans for growth, you should make sure any sales software you invest in now can be scaled to your business plans. There's no point in learning a software platform now if you're only going to ditch it later because it can't keep up with your growth.
If you're currently running a small operation, you can still look at platforms used by larger companies. Many vendors provide scaled-down versions of their platforms, like CRM for small businesses. Meaning you can master the basics and then grow into the more complex functions later as your business expands.
Bundle your software options
As stated before, there are a lot of different sales software platforms out there. Even with integrations, things can get complicated if you end up using too many different platforms. Remember, the whole point of using sales systems is to simplify the process and make operations smoother.
Consider what your needs are, and try to find software platforms that include multiple features. Many CRM platforms, for instance, provide add-ons for other helpful tools. The benefit of bundling your sales solutions together is that your team will have fewer platforms to learn. Meaning your process will be more standardized across the board.
Go for a test drive
The best way to know if a platform is right for you is to try it. Most vendors provide some way of trying their software for free, either with a free version for small teams or a free trial. Narrow your field of choices down to the best options.
Then sign up for a free trial and commit some serious hours to trying it out. Only by using the platform will you truly know if it's the best sales software system for your team.
Frequently asked questions
What tools does a rep need?
More than anything, reps need tools that provide workflow automation. Automating tasks frees up your reps from non-revenue-generating tasks, allowing them to dedicate more time and attention to your customers.
Here are just some of the tasks that automation functionality can handle to free up your agents' daily schedules:
Scheduling meetings
Emails & follow-ups
Prospecting
Lead scoring
Dialing
Forecasting
Data entry
Ticketing
Why do we need sales software?
Customers today expect speed and simplicity when they make a purchase. Investing in sales software keeps you competitive by allowing you to quickly meet customer expectations.
The icing on the cake is that your team will appreciate any steps you take to make their workflow easier. And happier teams make for better business.
What should your current sales software look like?
Your current software should reflect your size and customer base as it exists today. Not every sales platform is fit to be used by every business. So it's important to make sure
that whatever sales platforms you're using today are actually fit to handle your workload.
What is CRM?
In your search for sales software, you'll come across the acronym "CRM" a lot—which begs the question, "What is CRM?"
CRM stands for customer relationship management software, and it's one of the most valuable platforms available to businesses today. Your customers are the lifeblood of your business, and taking care of their needs is vital to a healthy bottom line.
Not every business needs every category at its disposal, but every business has customers. When shopping for sales platforms, look for a CRM that can grow with your business and integrate with your other sales solutions.
Try sales software for free
Ready to test drive some seriously powerful sales software? Zendesk offers a 14-day trial for you to try their customer relationship management software with no commitment.
With a comprehensive suite of business apps and integrations, Zendesk is a great starting point from which to start growing your sales software experience. Try out Zendesk Sell to see how you can save time and boost sales productivity today.
We have more information on sales software. Have a look below.
There's a lot more where this came from. Keep exploring the world of sales software.