Sales, but make it mobile
Last updated November 21, 2023
With sales reps operating from home and on the road, it's more important than ever for businesses to function flexibly. In this guide, we'll address the features, benefits, and questions regarding some of the best sales apps on the market today. We'll also discuss how incorporating sales apps into your daily workflow can boost sales and productivity — making for happy sales reps and happy customers.
Feel free to skip around by clicking through the table of contents below:
Why does your business need a sales app?
Sales reps have to do a lot more than just make sales. There are meetings to attend, reports to write up, complaints to be solved, and a whole host of tasks that don't generate revenue, but are still necessary for conducting business smoothly.
The wide variety of sales apps out there reflects how many tasks sales reps handle on a day-to-day basis. Depending on what your business is, you'll have a greater need for some sales control apps than for others. Certain kinds of sales apps, however, are a basic necessity across the board.
Here are a few reasons your business needs a sales apps, no matter what business you're in.
Your customers need care
If you don't have customers, you don't have a business. Being able to care for your customers is key, so it's essential that you have a powerful customer relationship management app that you can take everywhere. The best CRM sales app is a sales database app, too: your agents manage their entire contact database from anywhere. That lets them address issues in real-time, instantly share data with marketing and customer service, and access an up-to-date view of their sales pipeline with a swipe.
Your agents need more time
Your sales agents only have so many hours in the day, which means they can only make so many sales. The purpose of many sales control apps is to give time back to your agents by automating daily tasks and allowing reps to perform their duties while away from their desks. Sales management apps, video presentation features, and communication apps all save time, so everyone has more space in their schedules to focus on buyers, not busywork.
Care and time. Lose either, and your business just can't function. Luckily, there are a lot of sales apps designed to maximize both.
What are the benefits of a mobile sales app?
Your mobile device is like a toolbelt, and the apps on it are all the different tools you need for doing business when you're not on-site. But you don't want to overload yourself with a belt that falls down around your ankles.
Whether you conduct business from a company device or your own, you should commit only to those apps that are powerful, easy-to-use, and secure. Below are some of the benefits of putting the right sales app in the right hands.
Improved communication
When your team is scattered or constantly on-the-go, stopping by someone's office to ask a simple question isn't an option. Team members need to be able to reach each other no matter where they are, and share important data (including sales metrics) from across multiple channels.
Great sales apps are built to keep your team connected on a single, easily integrated platform. When everyone knows the most efficient way to reach each other, decisions and information move smoothly between agents and departments, which means few things fall through the cracks as your customers move along the sales funnel.
Increased sales
There's no sales app that magically increases sales. Streamlining the entire sales process, from prospecting to closing, is what lets agents close deals faster and more reliably. Sales apps allow reps to save time, simplify daily workflow, and access up-to-date data no matter where they are or what device they're using. With more time available to focus on sales, agents can actually, you know, sell.
Better organization
Human memory isn't perfect, which is why most sales control apps are designed to store and organize your important data. Many sales apps provide assistance with time management, scheduling, payment, invoicing, and other administrative tasks. And with all your data securely stored and accessible anywhere, your team will be much less likely to commit costly or time-wasting mistakes.
Happier customers
Every business, whether it's B2B or B2C, needs to keep their customers happy. Contact management software and apps allow your reps to store all their customer data in one secure place, record and log interactions, and share valuable customer information with your marketers and customer service departments.
When your whole team can access personal preferences, purchasing history, and birthdays, you're better able to make a lasting impression and elevate yourself above the competition.
Happier sales reps
Most sales reps already use mobile devices in their day-to-day lives, which makes it easy to integrate sales apps when conducting business. Organizing sales tools on a mobile platform makes it simple to take business on the go, rather than running back to a desk whenever an important piece of information is missing.
A mobile-enabled sales team can take care of business from wherever they are and automate tedious tasks, reducing headaches and increasing flexibility.
What are the characteristics of a good mobile sales app?
Different sales apps are equipped to handle the tasks that pop up in a sales rep's typical day, so it's likely you'll end up downloading and using multiple apps for conducting business. Maybe you'll use Zoom for meetings, Zendesk Sell for your sales emails, and another app for showing face-to-face clients a video presentation of your exciting new product. No matter which sales control apps you decide to use, don't forget about these important characteristics.
CRM integration capability
There isn't a single platform that can do everything you need from a sales app, so it's important that any apps you do use have integration capabilities with your CRM platform. Integration lets you connect your apps to each other, making it easy to transfer data from one platform to another without losing information or messing up document formatting.
And by integrating a sales app with your CRM software, you ensure that every bit of data collected off-site will be automatically stored and analyzed.
User-friendly and streamlined user interface
The best sales apps are the ones with intuitive interfaces. Sales apps handle a lot of tasks, but they should be designed in such a way that your sales reps can navigate them without too much confusion or headache. If an app takes too long to learn, or requires more IT skills than what your team is equipped to handle, it's going to hinder business instead of helping it.
Unbeatable security
The trouble with mobile devices is that they can be left anywhere and handled by anyone. A good sales app will be secure, so that your sales reps can avoid damaging hacks and breaches. Sales apps are designed to store sensitive data, and your customers trust your business to keep that data safe.
Any sales control app you use should have extensive security measures in place to make sure that even if a mobile device is misplaced, your customer data is safe.
Usable on all devices
Not all apps are built to perform on every device. The best sales apps are compatible with all devices and networks, and will let you share sales data with everyone on your team no matter what hardware they're using.
Scalable and customizable
Every company is unique, meaning each one is going to use sales apps differently. The best mobile sales apps are the ones that can be customized to fit your unique business model and sales process. A good sales app will also give you the option of having more or fewer features depending on your needs, so you're not forced to purchase packages that include functions you have no use for.
Top 20 sales apps for your sales reps
There's a lot of sales apps out there, and each platform has its own area of expertise. Here's a list of 20 of the top sales apps that can streamline different tasks your sales reps handle on a day-to-day basis.
Zendesk Sell

Leadfeeder

Mailshake

Right Inbox

Vidyard

Vainu

Expensify

Chorus

Gong

ZoomInfo
Clickup

SalesRabbit

HelloSign

Dragon Anywhere

Asana

Basecamp

Trello

Contacts+

Dropbox Business

Spotio
Zendesk Sell offers an industry-leading sales CRM platform for reps on-the-go, including a streamlined user interface, geolocation and directions, and sales visit verification. This powerful cloud-based platform lets sales reps automate repetitive administrative tasks, access one-click reports to identify any missed opportunities, and track customer interactions in real-time.
Zendesk Sell's relationship tracking and analytics are especially useful for teams who need to access information offline. For managers, sales visit verification keeps track of agents to make sure you're covering territory efficiently. And even though it's loaded with features, Zendesk Sell boasts an easy-on-the-eye interface that's simple to navigate.
Primary functions: customer relationship management, sales management, CRM for small businesses.
Features
Sales tracker: Relationship tracking and analytics

Streamlined UI

Sales visits and visit verification

Geolocation and directions

Document storage

Lead tracking and nurturing

Marketing automation

Lead generation software Zendesk Reach

Email marketing

Self-service portal
Leadfeeder is a sales app designed for B2B businesses to help them capture more leads. The app collects data on website traffic and reports how users interact with a site's content, giving sales reps a better look at customer behavior.
Primary functions: lead generation
Features
Campaign management

Channel attribution

Customer segmentation

Lead nurturing

Reporting/analytics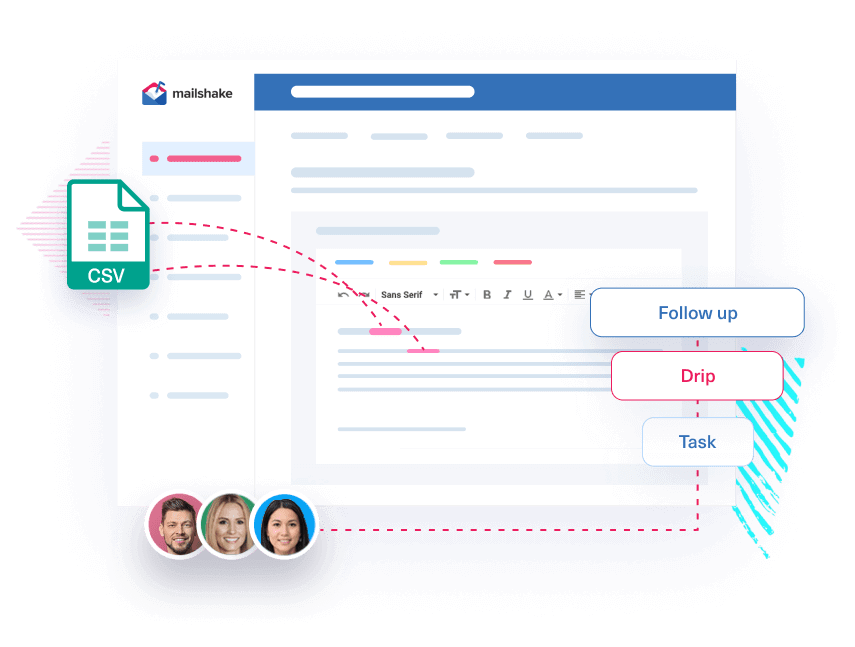 Mailshake is a mobile sales app for cold email outreach and engaging with prospects. Users can send email drips, configure their emails to get past spam filters, and keep track of prospects with their lead catcher feature.
Primary functions: sales management & email
Features
A/B testing

Campaign management

Drip campaigns

Lead management

Mobile optimized emails
Right Inbox is an extension of Gmail specifically designed for salespeople, and includes functions like email templates, reminders, and email tracking.
Primary functions: email management
Features
Email monitoring

Archiving and retention

Signature management

Queue management

Canned responses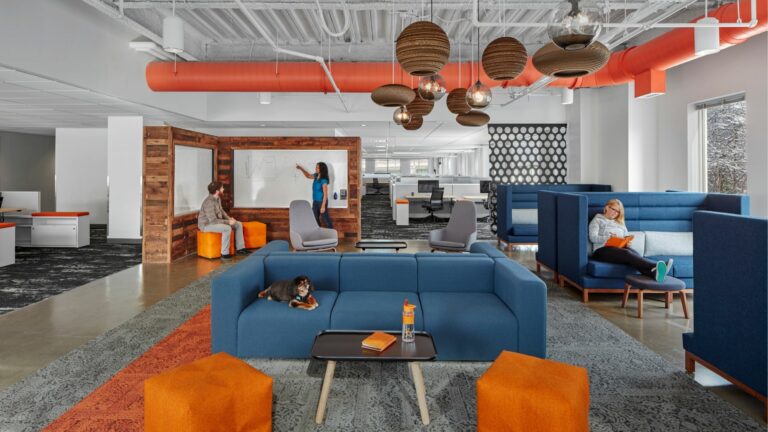 Vidyard is a video creation and sharing platform that allows marketing and salespeople to share personalized and up-to-date visuals with prospective clients.
Primary functions: media creation & management
Features
Analytics/ROI tracking

Multi-channel distribution

Customizable branding

Video editing & streaming

Brand overlay
Vainu is a B2B database that lets businesses perform in-depth searches of other businesses in order to generate more leads and create targeted marketing campaigns.
Primary functions: leader generation for B2B companies
Features
Contact database

Data import/export

Lead capture

Lead verification/validation

Prospecting tools
Expensify manages receipts and tracks business expenditures, whether you're a one-person operation or an enterprise-level company.
Primary functions: expense tracking
Features
Spend control

Reporting/analytics

Audit trail

Billing & invoicing

Reimbursement management
Chorus is a sales call capture app that helps users record and analyze phone conversations between clients and sales reps.
Primary functions: sales call recording & analyzing
Features
Auto-dialer

Call recording

Call tagging

Event triggered actions

On-demand recording
Designed for agents who sell over the phone or conduct business via web conference, Gong provides a platform for recording and analyzing customer interactions.
Primary functions: sales call recording & analyzing
Features
Call recording

Call tagging

Content management

Correlation analysis

Data management
ZoomInfo provides users with a 360 degree customer profile, using their cloud-based lead generation to gather and analyze customer data as it comes in.
Primary functions: lead generation
Features
Channel attribution

Customer profiles

Contact database

Lead database integration

Pipeline management
ClickUp is a task management tool that offers features to handle scheduling, calendar maintenance, budgeting, cost tracking, and other standard administrative tasks.
Primary function/s: task management
Features
Assignment management

Alerts/notifications

Budgeting/forecasting

KPI monitoring

Reporting/analytics
Built for salespeople going door-to-door, SalesRabbit is a CRM that also acts as a tool for improving team motivation and efficiency with features for performance tracking and training.
Primary functions: sales management
Features
Contact database

Lead nurturing

Performance management

Segmentation

Territory management
HelloSign is a digital signature capture app that allows businesses to collect and store signatures on documents like NDAs, contracts, and offer letters.
Primary functions: digital signature management
Features
Authentication

Customizable templates

Mobile signature capture

Multi-party signing

Task progress tracking
Dragon Anywhere is a mobile dictation app, offering features to assist organizations with recording, formatting, and sharing important conversations.
Primary functions: dictation
Features
Abbreviation detection

Automatic transcription

Natural language processing

Speech recognition

Transaction history
Asana is a task management app that organizes daily tasks onto one platform, letting reps share information, track the progress of ongoing projects, and delegate work across departments.
Primary functions: task management
Features
Action item tracking

Agenda management

Business process automation

Campaign planning

Reporting/analytics
Basecamp offers to-do lists, file sharing, collaboration tools, and other standard task management features on a single mobile platform.
Primary functions: task management
Features
Activity/news feed

Calendar management

File sharing

Real-time chat

Discussions/forums
Trello assists businesses in maximizing team collaboration, offering features to facilitate brainstorming, project planning, and project tracking.
Primary functions: cross-team collaboration
Features
Assignment management

Client portal

Cost-to-completion tracking

CRM

Meeting management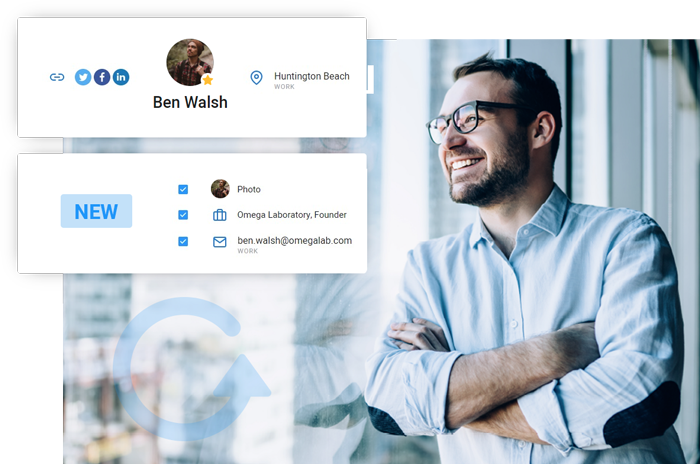 Contacts+ is an address book that can be synced across devices and channels, including Outlook, Google, and Exchange.
Primary functions: contact management
Features
Contact database

Data extraction

Data import/export

Image editing

Search/filter
Dropbox Business is a cloud-based document storage app that lets sales reps safely store and access large files whether they're on-site or off.
Primary function/s: document storage
Features
Archiving and retention

Audio file management

Backup and recovery

Real time synchronization

Offline access
Designed for use by sales reps in the field, Spotio offers users tools such as lead generation, pipeline management, content delivery, and contract/license management.
Primary functions: field sales acceleration
Features
Contact management

contract/license management

Field sales management

Territory management

Sales forecasting
A summary of the best mobile sales apps
Here is how our recommendations for the sales app stack against each other:
| Sales app | Cloud-based deployment | Android | iPhone | iPad | Free trial | 24/7 live rep support |
| --- | --- | --- | --- | --- | --- | --- |
| Zendesk | ✔ | ✔ | ✔ | ✔ | ✔ | ✔ |
| Leadfeeder | ✔ | X | X | X | ✔ | ✔ |
| Mailshake | ✔ | X | X | X | X | X |
| Right Inbox | ✔ | X | X | X | ✔ | X |
| Vidyard | ✔ | ✔ | ✔ | ✔ | ✔ | ✔ |
| Vainu | ✔ | X | X | X | X | X |
| Expensify | ✔ | ✔ | ✔ | ✔ | ✔ | X |
| Chorus | ✔ | X | X | X | ✔ | X |
| Gong | ✔ | ✔ | ✔ | X | ✔ | X |
| ZoomInfo | ✔ | ✔ | ✔ | ✔ | ✔ | X |
| Clickup | ✔ | ✔ | ✔ | ✔ | ✔ | ✔ |
| SalesRabbit | ✔ | ✔ | ✔ | ✔ | X | X |
| HelloSign | ✔ | ✔ | ✔ | ✔ | ✔ | ✔ |
| Dragon Anywhere | ✔ | ✔ | ✔ | ✔ | ✔ | X |
| Asana | ✔ | ✔ | ✔ | ✔ | ✔ | X |
| Basecamp | ✔ | ✔ | ✔ | X | ✔ | ✔ |
| Trello | ✔ | ✔ | ✔ | ✔ | ✔ | X |
| Contacts+ | ✔ | ✔ | ✔ | ✔ | ✔ | X |
| Dropbox Business | ✔ | ✔ | ✔ | ✔ | ✔ | ✔ |
| Spotio | ✔ | ✔ | ✔ | ✔ | X | X |
How to choose the right sales app for your team?
As you've probably noticed, there's a lot going on when it comes to sales apps. Choosing the right ones for you and your team may involve some research, but it will pay off in the long run.
Start by talking to your team about where daily operations currently stand. Consider what an ideal working day would look like, and keep that in mind when making decisions about what mobile tools to use. Some helpful questions are:
What's currently falling through the cracks?

What tasks are taking time that could be used for selling?

What devices are people comfortable using?

How much IT know-how do we have?

How much budget do we have for sales apps?
Try sales app for free
Zendesk Sell's sales app, available on all mobile operating systems, offers a full scope of features designed to simplify and streamline your sales reps' workflow. The experts at Zendesk Sell also provide free perks like sales email examples and guides on how to write a sales follow up email, so you can maximize care and time no matter where you go.
Experience free CRM in sleek mobile format, risk-free, for 14 days with Zendesk Sell.
We have more information about this. Have a look below.
Keep exploring the world of sales CRM and sales customer service software.