Zendesk for financial services
Invest in client relationships
Whether you're a growing company in banking, insurance, wealth management or investments, delivering seamless support at scale can be a challenge. With Zendesk, all of your client data is in one place, which allows your team to give advice and answer questions faster, with the highest standard of data security.
Get a demo
Join leading financial institutions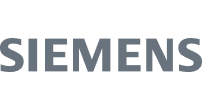 A platform your clients can count on
Zendesk connects the most important data from all parts of your business, from admin systems and CRMs to data warehouses and everywhere in between. Give your team quick access to key customer information like product usage, communication preferences and lifetime value, so agents can make personalised offers and provide personal support.
Explore our platform
Bring the bank to them
Whereas clients once used bank branches, they now have 24/7 access to their accounts, which means your clients expect a seamless support experience wherever they are. With support that anticipates problems before they arise, you'll have quicker responses and happier clients.
Check out the Suite
AI on the fly
Leverage automations, self-service and AI to provide financial advice quickly and efficiently. Your clients can find answers using a help centre and make informed financial decisions. Your knowledge base can power chatbots and AI to deflect questions while also gathering info that directs clients to the right representative.
Learn about Answer Bot
Put your trust in us
The highest security standards ensure the right people have access to only the data they need. With role-based permissions and strong documentation, Zendesk makes it easy for your company to demonstrate compliance with major regulations. For the next level of data privacy and security, we offer Advanced Data Privacy and Protection.
Explore security features

Keep 'em smiling
"The more successful we are in keeping customers happy, the more likely they are to get an additional mortgage, refinance their mortgage or recommend us maybe to a friend or a family member."
Ben Chapman
Director of Client-facing Experience and Analytics
Read on
Be there no matter what
"We run a 365/24/7 contact centre across various channels including live chat on desktop and in-app live chat for mobile. Wherever our customers are, Starling is there to support them and it's all managed by Zendesk."
Patrick Vardhan

Head of Customer Service

Read on

;;