Get on the same page
The bigger the company, the more complex your operations are. Easily connect your communications, tools and data across all departments for smoother customer interactions and less wasted time.
Stay connected
As a company grows, communication and collaboration become harder to maintain. A lack of communication between teams can lead to a disjointed experience for customers—which is why it's important to ensure your team has the information they need to keep customers happy. It not only increases the productivity of your agents, but also gets the answers to customers' questions faster.
Connect your customer data
Zendesk Sunshine is an open, flexible CRM platform. Sunshine is built on AWS and lets you seamlessly connect and understand all your customer data—wherever it lives. It's fast, powerful, and gives you the freedom to build whatever you want.
Modern developer tools
Browse our marketplace and choose from over 700 popular apps and integrations to customise the agent workspace and simplify workflows. Or use the Zendesk APIs to build customised integrations and interact with Zendesk data using 400 different API endpoints.
Analyse and optimise your support
Zendesk Explore is a comprehensive customer analytics toolkit that helps you measure and optimise every interaction a customer has with your business. It integrates seamlessly with every Zendesk channel, so your team always has the data to make better decisions.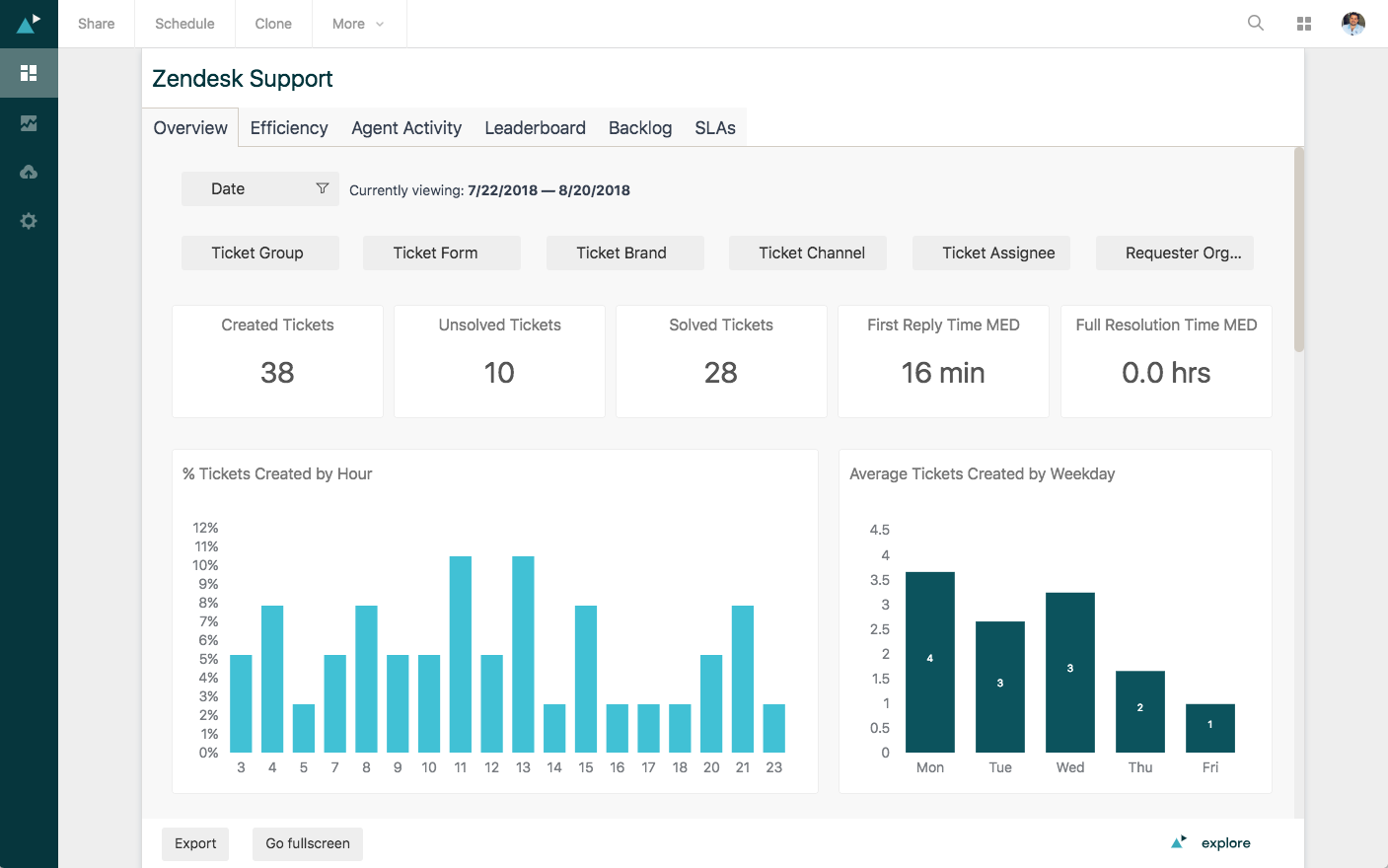 Collaborate without leaving Zendesk
With the Collaboration add-on, agents can use Side Conversations to communicate with anyone inside or outside your company without needing to give them access to Support. You can also let other teams become light agents so they have access to Support and can make internal comments.