Come together
Zendesk Gather provides a community forum for customers to connect and collaborate
Community forum software
Strength in numbers
Sometimes customers just want a place to talk. And it doesn't always have to be with you. Think about it—your customers use your products every day, and their expertise can come in handy. All you have to do is open the door so they can swap knowledge—and you can still provide support when they need it. Zendesk Gather is community forum software that makes it all happen by creating a space for customers to collaborate with your business and each other.
Provide support that scales
Start the conversation
With Gather, the trusted support your customers seek doesn't always have to come from your team. Build a place where they can turn to each other for help. Let your customers share ideas, give feedback, and exchange their own tips and tricks. And if complex issues come up, loop in your agents, so conversations flow and remain productive.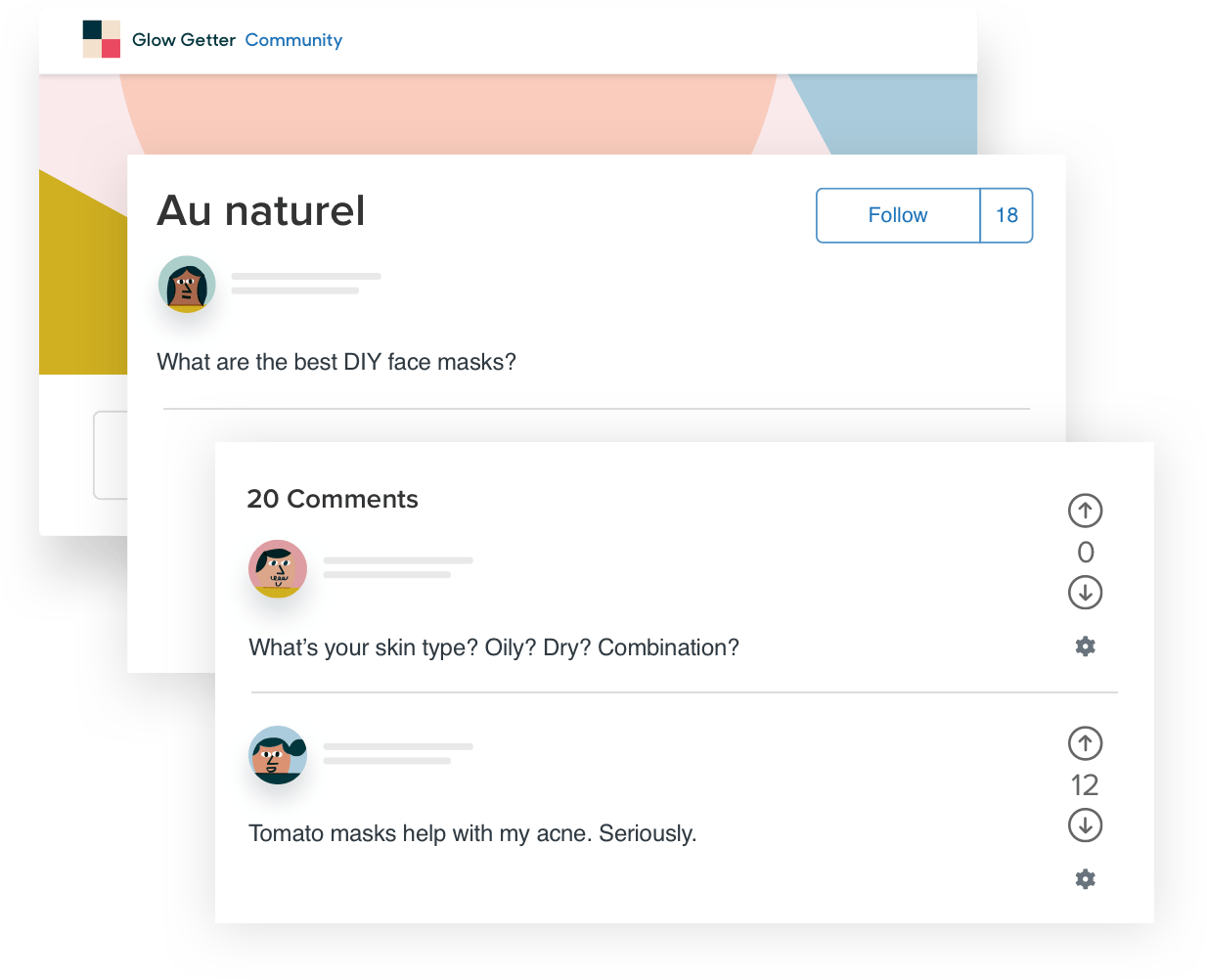 Create better content
Trust the experts
It can be tough to create support content that caters to every customer's specific needs. With Gather, you can involve your customers and product experts in content creation. This way your knowledge base includes a wide range of perspectives and fresh ideas from the people who use your products the most. Above all, your customers can always find the help they're looking for.
Engage with them
Connect with your community
When you invite your customers to voice their opinions, they feel valued. Gather lets you collect their feedback, see what's working for them, and understand the issues they face. This way you can always improve their experience, which earns their trust and loyalty.
"We've been able to leverage our enthusiastic community of designers to help each other with issues that arise and have seen some exciting, genuine conversations happening between our customers.

Thanks to our community, we've seen some great feedback about our product and reduced the number of tickets coming in, thanks to peers helping each other out publicly."
Sean Kinney