"Agents began to see the ways in which Zendesk is better suited for us and a stronger solution than anything we've used before. The Talk product made the biggest difference for our agents, right away. It was much better, straight out of the box."
– Lauri Haav
Head of Customer Loyalty at Monese
Imagine for a moment that you've just immigrated to a new country—or perhaps you're an expat returning home after a long absence—and you need to set up a bank account. If that country is the United Kingdom or in mainland Europe, it can be surprisingly difficult to do so.
That's where Monese steps in. The fintech company provides a banking app, with an account and debit card, that makes it easier to to get settled in a new land. As an innovator in an industry known for being conservative and cautious to adopt new technology, Monese eschews physical locations in favour of a completely digital experience. The company aims to provide banking without boundaries, and easy, quick access to one's finances, from wherever they happen to be.
Banking from anywhere requires customer service everywhere—which is no small job. When the company started three years ago, it used Freshdesk to handle voice and email contacts, and Intercom for live chat. However, as Monese grew and eyed a European expansion, it became clear that the company needed to centralise contacts into a single solution, and one that would help rapidly scale expected growth.
"We were having some difficulties with the Freshdesk call side," explained Lauri Haav, Monese's head of Customer Loyalty. "We had massive problems with call drops, mixed calls—calls would just mysteriously disappear, never actually reaching the agents. The Freshdesk voice product wasn't good enough for us."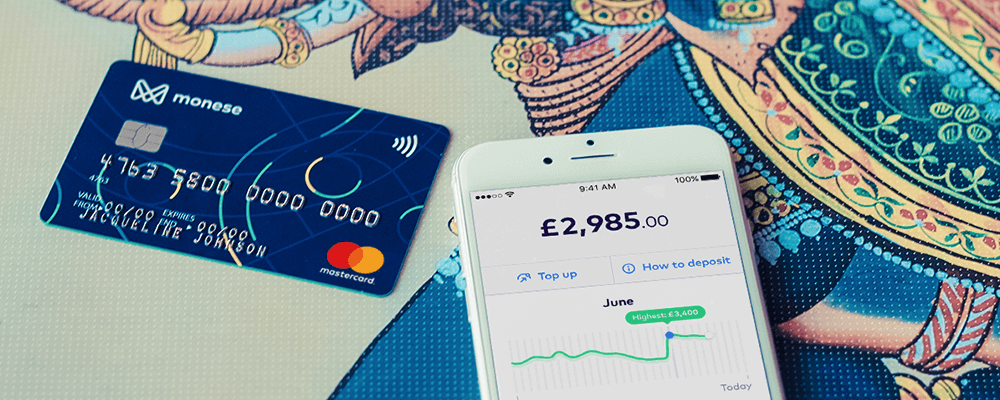 Freshdesk's spotty voice service, combined with how it approached integrating the Intercom chat tool, left much to be desired. Although Monese briefly considered Desk, Haav said Zendesk's omnichannel solution, powerful analytics capabilities, and seamless app integrations made Zendesk an easy choice. "Foreseeing that we would need to grow quite heavily as a company and as a team, we needed a solution that would help us scale better in the future," Haav said.
Monese also understood that Zendesk Talk's automatic callback option for voicemail would lead to better customer satisfaction. "Talk has provided a great customer experience. Usually if somebody says, 'Oh, we'll call you back,' you're thinking, 'Yeah, right, sure they will,'" Haav said. "The Talk product makes sure that the customer gets a call back quickly, and then people usually start the call off in a positive mood, from the place of, 'Oh, you did call me back. All right. That's great.'"
Haav also plans to move to Zendesk Chat. "Intercom is not able to look at a chat conversation as a ticket," Haav explained. "They're looking at a conversation as an ongoing thing with one user, and this creates all kinds of problems with reporting." By contrast, with Zendesk Support and Zendesk Chat, Haav can report on each channel while still retaining that longer view of the customer's entire history with Monese.
Part of a customer's history includes interaction points that don't necessarily lead to tickets—Haav's team has been able to deflect tickets using Zendesk Guide. The team translated all their help centre articles into each of the eight languages they support. Now, when customers request support from Monese's app, they are served a help centre article first, before the support phone number is revealed.
"Our users are just getting used to having access to translated FAQs," Haav said. "Phone support is in English, but we support 7 languages for our international user base. The more users realise we have support articles in their language, the more they will use our help centre."
Having the ability to analyse agent performance and identify customer pain points has become increasingly important for Monese, and Zendesk's focus on providing users with a deep, flexible analytics tool—as well as support for mastering its power—has proved to be one of the biggest factors in making the switch.
"Reporting in Freshdesk was a lot more limited," Haav said. "What we have now with Zendesk is so much easier and more powerful, especially around call reporting—having the ability to show what's really happening on the phones."
Since implementing Zendesk's omnichannel solution, Monese has seen its customer satisfaction rating jump by 10 percentage points, and has decreased its overall first response time by 59 per cent. These are large gains that help the core team of 25 agents adhere to SLAs and deliver the service they aspire to.
Zendesk's integration with Monese's app, which needs to meet stringent privacy regulations, has also provided agents with much greater visibility into the history of the company's relationships with its customers. "We are connected in many ways, so any interaction that happens on Zendesk is also pushed with our web service to our back-end," Haav said. "When somebody opens a customer profile with their bank account and other details, they can also see what tickets they have open, and what calls they've had. We record those calls and save them on the back-end, as well."
Monese has also integrated the PlayVox Quality Assurance tool with Zendesk, as well as other third-party apps from Zendesk's marketplace, including Google Play Reviews and Trustpilot Reviews, in order to feed customer feedback into a single location. The company also uses Zendesk to turn Facebook and Twitter direct messages into tickets. Given the complexity of the Monese app, being able to take advantage of Zendesk's fast, stable API has been welcomed by the development team. "Our experience with the Zendesk API has been great—there's just a quality level to the product," Haav said.