Chatbot trends & stats: 2023 and beyond
Are chatbots the future of customer service?
Getting customer service right is as important as it's ever been. Not just for customers, but for businesses too. Yet it's still one of the biggest challenges many organisations face.
With the ability to process and replicate human conversation, chatbots have become an effective tool in helping businesses improve their customer service.
So what is the best way to use this technology and how can you take advantage now and in the future? We take a look at some of the biggest trends.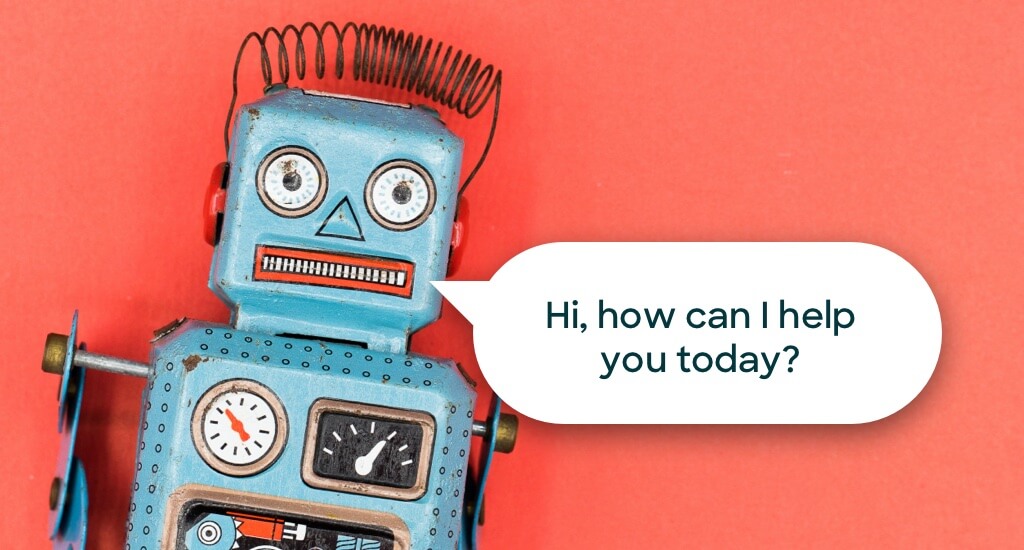 Are chatbots taking over?
According to the latest data, not quite.
By 2024, it's predicted that the amount consumers spend via chatbots will reach $142 billion worldwide, increasing from just $2.8 billion in 2019.
Source: Business Insider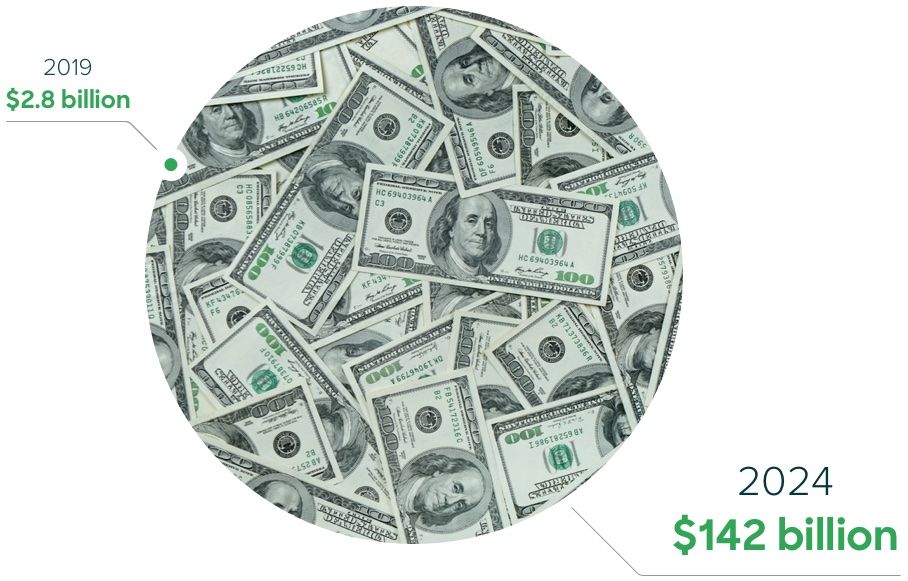 With poor customer service estimated to be costing businesses $4.7 trillion a year worldwide, improving consumer experiences and relationships is a high priority for many organisations.
Poor customer service estimated to be costing businesses $4.7 trillion a year worldwide
Indeed, the UK Customer Satisfaction Index report showed that the link between customer satisfaction and business performance continues to grow.
This report also identifies the key elements businesses ranked in the top 50 for customer services do differently.
5 factors that separate businesses with the best customer service from the rest are:
1

Complaint handling.

2

Speed of service.

3

Providing reassurance.

4

Getting customer experience right the first time.

5

Being less likely to generate problems for their customers.
As many businesses are discovering, chatbots can help to improve all these factors within their customer service. However, to truly take advantage, organisations need to fully understand the capabilities, benefits and trends driving the adoption of this technology.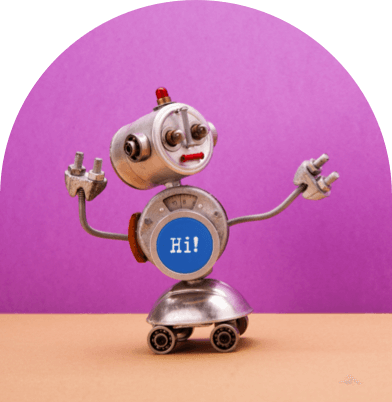 What are the trends driving chatbot growth?
Businesses are using chatbots to improve their customer service in a range of ways.
Here, we take a look at five of the most common chatbot uses and trends.
Chatbots deal with queries quickly
Chatbots are helping businesses deal with common online or social media queries efficiently.
Cutting response times on Twitter
Research from Twitter has found that most consumers expect a brand to respond to their social media query in less than four hours. Yet many businesses struggle to respond in less than 10 hours. Twitter has been working with brands to develop chatbots that can handle their most common queries. This means customers get a quicker response to their query and service teams are free to focus on more complex cases.
Source: Twitter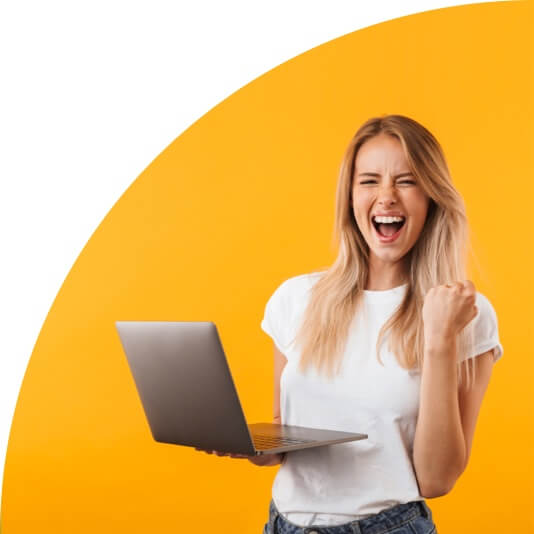 4 hours
Brands have less than 4 hours to deal with social media queries.
10 hours
Many don't answer them in less than 10 hours.
Improving customer care on Facebook
Facebook has also been working with businesses to develop chatbots within Messenger. This hasn't just helped speed up response times to customer queries, but increased the productivity of service agents too. As well as having out-of-the-box automated responses via live chat, AI-powered chatbots can also be developed within Facebook Messenger for Business.
These have huge benefits for businesses looking to deliver a seamless customer experience. It not only means that customers can get responses out of usual staff hours but be triaged to the appropriate agent after answering just a few questions. Plus chatbots can help to nurture leads by delivering relevant knowledge base articles and sending personalised messages, all of which can be monitored by agents from a single, unified interface.
300% growth in customer care channel
These Messenger technologies helped Ikea to grow its customer care channel on Messenger by 300% and increased its live agent productivity by 78% in just two years.
Source: Facebook
78%
increase in live agent productivity
Chatbots that deal with basic or common queries can reduce wait times and improve service agent productivity.
Chatbots add a human touch (without the human)
Chatbots are giving customers a human voice to talk to without an agent needing to be present.
Connecting people with better care
Within healthcare, having an empathetic, human voice is key to providing the best care. Yet professional resources are tight, which can slow down service significantly. Integrating humanised chatbots and AI technology has helped to provide efficient individualised care.
AI-assisted nurse chats connect patients to a live nurse who is supported by predictive AI technology. This helps the nurse automate basic tasks and deal with multiple patients while still providing individualised care.
$11 billion could be saved annually by the adoption of chatbots.
Source: MedCity News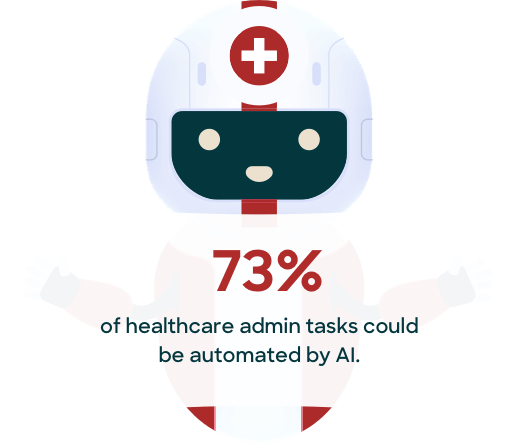 Improving customer satisfaction
Chatbots use natural language processing technologies to conduct, interpret and learn from human interactions. These technologies help chatbots to understand and talk to their customers more effectively. Although this has been shown to improve customer satisfaction in the majority of cases, humanised chatbots can cause already angry customers to become more frustrated and have a negative experience.
Brands should always make it clear that customers are talking to a bot and Chatbots shouldn't be used for customer complaints.
Source: NIM
Humanising chatbots can help provide a better service experience, though not in every case.
Chatbots make customer service smarter
Combining chatbots to key databases can increase service efficiency.
Adding context to conversations
Chatbots are part of a group of conversational AI technologies that, when combined effectively, can provide personalised customer experiences. These technologies harness customer data to inform a chatbot about previous interactions and provide important context to a query. This means a chatbot can deal with a query more effectively and provide individualised service to hundreds or thousands of customers.
1:1 conversations can be created using AI technologies
Source: Deloitte
15 – 70%
cost reduction potential in AI-enabled channels
Collecting and using key data
Delivering important information to customers is a challenge to many businesses. By linking chatbots to operational data, businesses can deliver this information, such as delivery estimates and order statuses, effectively in real-time. Plus, when it comes to repetitive tasks such as filling out paperwork, taking payments or placing orders, chatbots can collect and process this data automatically, leaving agents free to deal with complex cases.
Source: CIO Applications
Integrating chatbots with other technologies can make collecting and sharing important information and data easier.
Chatbots improve conversion rates
Chatbots are increasingly being used to move leads towards conversion.
Creating a 24-hour sales pipeline
Reaching customers via the channels at a time that suits them (particularly if the business is multinational) is a huge challenge for many businesses. Chatbots are a great tool to overcome this challenge, with 64% of people claiming this is their best feature. Plus, chatbots can operate in any language, so businesses don't need to pay for translator tools or fluent agents, reducing their operational costs by 30%.
30% reduction in operational costs thanks to chatbots.
Source: Marketing Insider Group
64

% of people say 24/7 service is chatbots' biggest benefit.
Acting as an online sales assistant
As customers seek out the easiest and most convenient purchasing experiences, chatbots can act as an online sales assistant to help them find and buy the products they want quickly. By integrating chatbots with purchasing tools, customer databases and marketing technologies, this technology will be able to offer new product suggestions based on customers' previous activity and help them make secure purchases both online and in-store.
Source: Big Commerce
By making the sales process more convenient and personalised, chatbots help to drive customers towards conversion.
Chatbots link the real and virtual worlds
Chatbots are at the centre of a better omnichannel service experience.
Improving access to healthcare
In healthcare, chatbots are working alongside professionals to reduce demand and deliver better, more localised service at scale. Rather than standing in line at a health centre, Rwandan people can call 'healthbots' that direct them to consultations with doctors or nurses and provide text message codes for prescriptions or tests. In the future, these chatbots will become fully localised triage tools that help Rwandans access the care they need quickly, wherever they are in the country.
Source: World Economic Forum
Building restaurants in the metaverse
The metaverse - a version of the real world that will be hosted online - is coming. While restaurant giant McDonald's recently filed a trademark registration for a virtual restaurant that would deliver to real homes, other businesses are using AI or VR-enabled chatbots as their first step into this virtual world. As this network of virtual environments grows, the capabilities of these chatbots to link and guide us through the metaverse will also expand.
Source: Startups
Chatbots will help your business take the first step into the metaverse.
Chatbots can transform your business
Whether you want to prepare for entering the metaverse, improve your query response times or make significant improvements to your customer service experience, chatbots can bring significant benefits to your business if you integrate them effectively.
Head to our info page to find out more about how chatbots can benefit your business.