Turn on a chatbot
AI-powered support gives your agents a helping hand. It's a better customer experience.
AI can do it
Artificial intelligence helps you automate simple tasks and create better experiences for your customers. AI chatbots empower your agents by giving them a helping hand — which lets them focus on more complex issues. It's simple to customise, build, and extend your customer experience with our chatbot solution.
See how AI chatbots can benefit your business.
Read the e-book
You're better off with bots
Be quick
Automate responses to commonly asked questions — with chatbot software, any time of the day or night.
Be proactive
Chatbot software lets you gather information from visitors and connect them with the right people, right away.
Be real
Seamlessly hand over conversations from chatbots to human agents for more complex or sensitive tasks.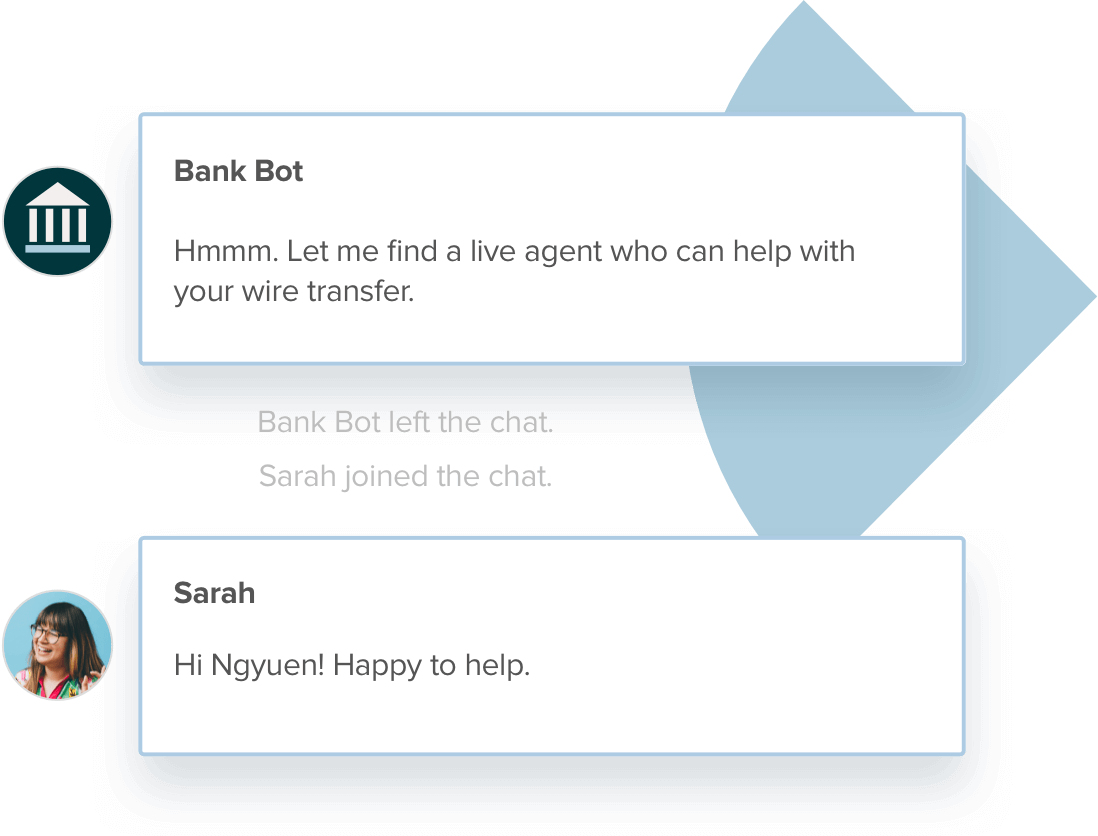 Build a chatbot
Our Conversations API lets you add bots to your Zendesk Chat experience. It's flexible and scalable, so you can adjust your chatbots to your preferences as you grow. With the API, you can easily embed bots into Chat — whether they're built by you or a third-party bot provider.
"With Zendesk Chat and Ada's joint solution, we're able to build chatbots that are designed for our specific business challenges. Chatbots have saved our team a lot of time by automating responses to high-volume questions. And when the questions get a bit more complex, the bots can easily hand over the conversation to a human agent, ensuring a great experience for our customers and agents."
- Kristin Williams, VP ESG, Ultra Mobile
24K
total conversations per month
75%
of tickets contained by chatbots
£20K
costs saved per month
How a(bot) it