How stereotypes in chat may not be too helpful
We're all familiar with the conventional wisdom around how to use gifs, emojis and a generally less formal tone in brand communications. It's something we've seen bring positive commentary for a number of brands on social media. So you'd be forgiven for thinking that this is a solid approach when engaging with your own customers. […]
4 surprising findings on big companies and customer support
One size doesn't fit all when it comes to running a support team.
New Zendesk research: how to go omnichannel
Omnichannel has rapidly become the standard for meeting customer expectations in support.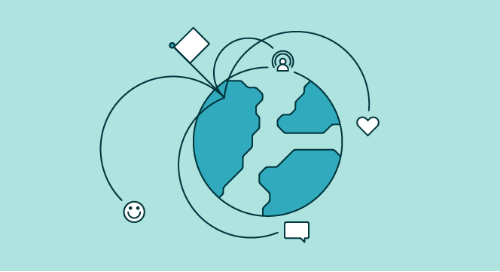 Customer Service World Cup 2018
While teams from across the globe compete on the field at the Wold Cup, we explored how they stack up based on a key indicator of good customer service: customer satisfaction
New Zendesk research: omnichannel and better support
Customers expect a seamless experience across channels, allowing them to communicate in the ways that are most comfortable and convenient for them.
5 Customer experience trends for 2018
Businesses that improve upon their customer experience through technological advances, while also prioritizing what the customer wants ahead of other considerations, will gain a competitive
The importance of benchmarking customer service
No one needs to tell you that a great customer experience is critical to a company's success.
Fantastic voyage: Customer journey mapping is well worth the effort
Customer journey mapping is a way for companies to see what customers really and truly experience with your brand, whether they're browsing your knowledge base or being talked through a concern by
When the benefits of switching software outweigh the costs
Switching to a new software solution can be a great idea, but the long-term costs of implementing new software may not be so obvious
Excellent customer service, excellent ROI
"Don't knock it until you've tried it" can be good advice in some situations, like when you're wary of trying a new ice cream flavor.