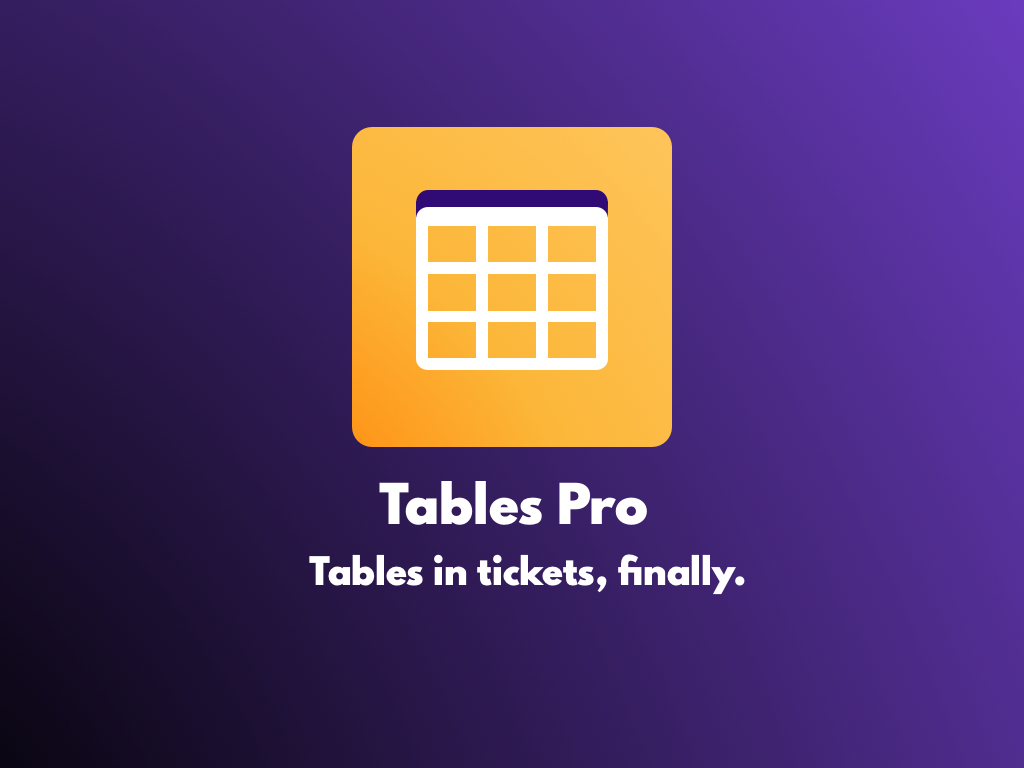 More control on the rich-content of your message
Add tables to your messages in an easy way. Just click the table icon in the editor and select how many rows and columns you want your table to have.
Place your mouse cursor in a table cell and you'll be able to alter the table by inserting and deleting rows and columns.
Ideal for all organizations using Zendesk Support
Ideal for all organizations using Zendesk Support and would like to have more possibilities that copy-pasting tables.
Built by Sparkly. 14 day free trial included. Free for sandbox accounts. Sparkly, Amsterdam, the Netherlands.

To activate your 14 day free trial, install the app and enter your payment information. We won't charge your card until the end of your trial.
Zendesk Support Table Pro Instructions
Install the app
Refresh your browser
Browse to a ticket and start adding tables
Have any questions?
Check out our Help Center.
Get your app in The Marketplace
Find out what it takes to get your app on the digital shelves.