MADE.COM offers multichannel support through Zendesk Support
Learn how MADE.COM offers multichannel support across 4 countries through Zendesk Support, delivering on their designer-to-customer promise.
"Zendesk Support allows us to listen to the customer, and then begin to change the company as a whole."

– Dee Kumar
MADE.COM is an online retailer with the mission to make original designer furniture accessible to everyone.
They do this by cutting out the middlemen – the importers, wholesalers, and high street stores who generally drive up the price. The company is "doing it differently" by working with a cadre of in-house, established, up-and-coming designers, batching orders, and delivering directly from the makers to consumers. As a result, the company also has to think differently about customer support.
Dee Kumar, Head of Customer Services for the United Kingdom, manages the team of 40 agents who handle contacts by phone, email, web form and Chat.
While it's easy enough to answer questions about fabric swatches or visiting the company's showrooms, tracking down carriers and helping customers with unexpected needs across the UK, Ireland, France, Italy, the Netherlands, and soon, Germany, requires both finesse and patience. Consider the case of new homeowners Sonya and Elliott, who ordered the Flynn 3 Seater sofa in Persian Grey. Sonya's excitement about the piece quickly became despair once the sofa arrived. Only then was it clear she'd taken the wrong measurements, and her made-to-order sofa was too large for her space.
Human error is an inescapable facet of life. As are hiccups with forces beyond our control, such as the schedules and routes of delivery carriers in foreign countries. That's why MADE.COM's agents handle fewer contacts than the average contact centre, but the number is fitting for their business model as a "service-based, service company". The numbers that matter to the team relate back to the customer's satisfaction with MADE.COM's products and service, and to improving the business as a whole.
It's a mature perspective for a company so young. At four years old, MADE.COM has undergone a near constant growth spurt. At their founding, they received customer queries into a shared inbox, but quickly realised that wasn't going to scale. During their first year, co-founder and COO, Julian Callede, chose Zendesk Support as MADE's customer service software, but things were moving at such a swift clip that they just forwarded emails into Zendesk Support and kept going. Now that they've expanded so broadly, however, they've gone back to optimise Support and their workflows, and to review what more they can do with the data they've collected.
"Zendesk Support represents an excellent way to engage with customers, and to provide reporting off the back of that," Dee said. "Made is obsessed with understanding what our customers' issues are, and then improving the customer experience. Customer service is always your eyes and ears, in any company."
Although they are less concerned with every metric that can be measured, they've steadily implemented automations and triggers to streamline processes and to remove extra clicks in the agent process. The team can automatically check in with customers to see if their reply has resolved their question, and tickets that are not answered within 24 hours, often over a weekend, are now automatically returned to the main queue for handling by another agent.
These changes add up to important but small gains. Two ways they've been able to make rapid improvements to the customer experience are through their new help centre, and by sharing Support tickets with their Shanghai office using the "Light Agent" feature in the Enterprise plan. Until recently, the company had static, non-searchable FAQs, which were not localised for each country. That changed when they built a dynamic help centre.
"We want to provide answers to questions before a customer needs to ask," Dee said.
Whereas before, each agent might have noticed that they received the same question 10 or 20 times, the team can now see exactly how many customers search for a particular answer in a given period of time. They learned, for example, that one of their most searched-for questions was whether dining chairs have to be purchased as a pair.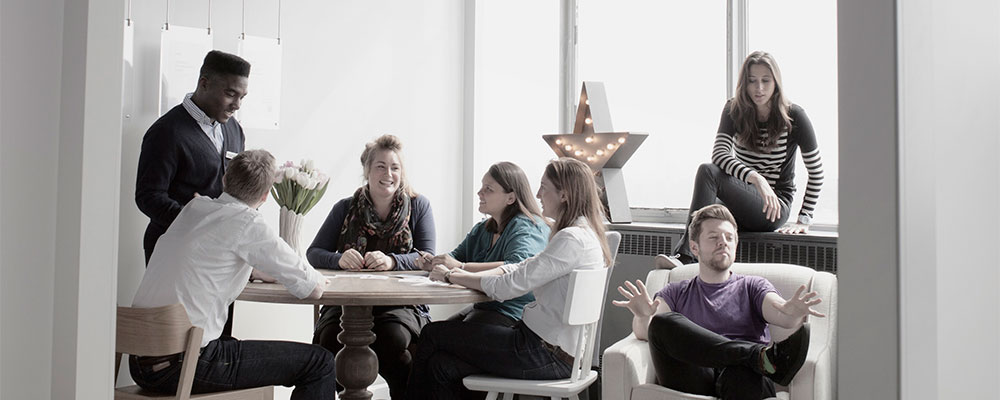 The team has also used custom ticket fields to categorise every ticket so that they can create detailed, micro-level reports for other departments to review. As a result, they have learned which carriers are most reliable, or where product descriptions lack clarity or detail. Also, by categorising issues like faults in materials and sharing access to that information with the Product Quality Team, the company is able to maintain the high level of product quality that customers have come to expect.
"Thousands of miles away, at any time, our Shanghai office can check in on the details of a ticket or fault report and provide information back to suppliers, straight away," Dee said. "The Shanghai office was almost like proof of concept for the Light Agent functionality. It has increased visibility and impacted the business because these product quality inspectors can gain access to information faster than ever before."