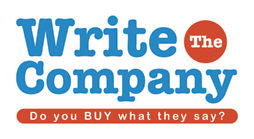 They say Corporate America has no sense of humor. Are "they" right? Find out by following Write The Company — a consumer humor blog consisting of crazy consumer affairs and customer service letters about everyday products, services and brands … and what the companies behind them had to say about it.
Each week Zengage brings you a classic correspondence from the Write The Company archives.  (For more, see our interview with Write The Company.)
You know the game where you try to find the pea under one of three shells? That's how I felt trying to guess which address to write Shell Oil Company about their Magic Shade product for car windshields…
Dear Sun Shielders:
This is the third time I've mailed this letter seeking an answer. When I called to verify your address, because I've been given a couple, I was told all customer service inquiries are handled via email, fax or phone. Well, I like letters! Has Shell Oil Products US really phased out responding to letters sent via regular mail? Isn't there anyone in customer service who still answers letters that arrive in envelopes — even an old-timer? If so…
I've got a few questions about Magic Shade for car windshields that you auto know the answers.
The warning states, "ATTENTION: Vehicles should not be driven with sunshade in the window." It scares me that you need to put that on the Magic Shade. Not because it isn't important, but because any driver that needs it pointed out to them SHOULD NOT BE OPERATING A 4,000 POUND VEHICLE! Can you tell me how many accidents are caused each year by nut jobs driving with their sunshade blocking their windshield?
You claim seats can heat up to 162 degrees F, which is the temperature for cooking ground beef … and dashboards can reach 181 degrees F, the temperature for cooking poultry. Since you've already done this research, can you tell me how long would it take to actually cook those foods completely? I spend a lot of time driving and, if your facts are accurate, it would be a huge time-saver if I didn't have to pull off the road to eat and just did the cooking while driving — without my Magic Shade in the windshield, of course.
Stay in the shade, but beware of people who are in the dark.
Shell Customer Service responded with:
Thank you for your note to Shell about our Axius sun shades. Your letter brought smiles to our faces and we truly appreciate your sense of humor. To show our appreciation for taking the time to write, we would love for you to have a Shell gas card.
Please enjoy and thank you for contacting Shell.
Final Thoughts
This is a prime example of how persistence pays off when you want to be heard by a company. Just keep after them even when you feel like you're running out of gas. Although Shell didn't answer any of my questions, this was still a customer service experience that paid off — to the tune of a $25 Shell Gift Card!
The response was handwritten on a note card with the Shell logo on front, which added a personal, friendly touch. There was urgency behind the reply as well, arriving via Express Mail — postage $18.50 — with signature required. So, Shell invested $43.50 to make things right and refuel the relationship. Plus, it's always fun to hear what a company really thinks of my letter. Knowing I brought smiles to their faces and that they appreciate my sense of humor meant a lot. Especially since I felt the same way about what they wrote for their product package copy.
Shopping for an auto shade? Keep your eyes open for Magic Shade from SOPUS Products (Shell Oil Products US). Low on gas? Look for Shell. Got questions about a product or its packaging that are driving you crazy? Write The Company.
Looking for more laughs from letters to your favorite companies? Visit WriteTheCompany.com.
Watch for a new Write The Company post every Thursday at Zengage from Zendesk.
Today's letter is republished with permission from Write The Company. All rights reserved. ?© Write The Company
Photo courtesy of Nadya Peek?.