The best call centre software
Article
The 12 best call centre software systems of 2021 (according to users)
Find out from real-life users what it's like to use some of the most popular call centre software.
Published March 26, 2021
Last updated May 4, 2021
Need to quickly launch a basic, easy-to-use call center for your distributed team? Or are you looking to upgrade your call centre software and customise it to better fulfil your customers' expectations? Either way, there's a call centre solution (or two) built to meet your unique needs. The trick is working out which one works best without trying them all. This guide leverages the experiences of real-life users to help you find the right software option for your call centre.
What to look for in call centre software
When searching for a call centre solution, you'll want software with critical characteristics, such as easy setup, modern technology, customisations and CRM integrations.
Easy setup
Advanced features don't mean a thing if they're too difficult to implement. Prioritise a solution that's fast and simple to roll out so you can reduce your call centre's time to market, avoid customer service interruptions and ease the burden on your IT team.
Modern technology
Call centre tech has come a long way in the last few years. Look for solutions that offer many (if not all) of the following software features:
Centralised agent desktop
Chances are, your call centre now handles customer communications over phone, email, chat, social media and more. A centralised agent desktop funnels all those channels into one workspace for the agent. This gives your team full visibility into every customer interaction across channels. It also allows your staff to work from a single platform instead of switching between tools to manage each channel.
Simple, powerful customisations
There's no one-size-fits-all call centre solution. Call centre software companies should give users the ability to customise the platform based on their individual needs. Pick software that provides APIs, integrations and flow builders so you can create customised call flows and add features that empower your team and your customers.
CRM integration
Your agents don't want to waste their time answering calls in one tool and submitting tickets in another. By integrating your call centre with your CRM, you can eliminate extra work. A CRM integration also makes it easier for your agents to get full customer context and collaborate with marketing, sales, product and engineering teams.
Actionable analytics/reporting
Your data is useless if it doesn't give you the right insights. When comparing call centre software, look for analytics and reporting features that provide:
Real-time visibility into what your team and customers are doing. Get metrics on team performance, agent activity, call and ticket volume, backlog and other time-sensitive signals. This information allows you to adjust your team's behaviour on the fly to proactively avoid problems or stop them in their tracks.
Full context across all channels, so you can ensure your team is providing a seamless experience for customers, no matter how they reach out to you.
Insight into trends related to customer experience, customer satisfaction, resolution times and more. By keeping an eye on trends and analysing all customer interactions with your brand, you can offer more proactive support and make smarter team-wide decisions.
Aside from these core software characteristics, you should consider your team's preferences or requests for more specialised features when choosing a solution. We're also here to help you hone in on the best call center software for your company — we picked 12 highly rated systems offering most (if not all) of the must-have features listed above, plus a few extras.
Instead of scouring product pages, we took to review sites to learn how each option delivers on its promises from people who actually use it. These customer reviews can provide useful intel on the strengths and weaknesses of the software, allowing you to pick and choose what makes sense for your team. (Note that every issue flagged below is backed by multiple reviews, not just the ones we feature.)
1. Zendesk
Zendesk offers a powerful integrated voice system that satisfies all the core needs of modern call centre teams. It provides numerous ready-to-go customisation options through integrations and apps.
Users particularly love Zendesk because it:
Delivers rich conversational experiences — straight out-of-the-box
Offers an exceptional ticketing experience
Integrates with your CRM and hundreds of apps that further extend its call centre capabilities
Makes it easy to collaborate across teams and stakeholders
Provides manager visibility and coaching
Consider Zendesk if you want something that works out-of-the-box and is easy to customise to fit your company's unique needs.
Teams also prefer Zendesk for its superior ticketing system and automation, like macros, triggers, ticket routing and automated replies.
Zendesk is a great choice if you want to add capabilities to your existing, custom or preferred CRM or call centre solution — that's because it integrates with 90+ other telephony providers. (Many of them, such as RingCentral and Aircall, are on this list of software options.) You can further extend Zendesk capabilities with apps that offer additional analytics, quality assurance, transcription and redaction features.
Teams choose Zendesk when they want to share knowledge and collaborate on customer issues across support, sales, marketing and product.
Zendesk user ratings:
4.3 out of 5 on Capterra
8.2 out of 10 on TrustRadius
4 out of 5 on G2
2. Five9
Five9 is a robust customisable call centre solution that reviewers say can be challenging to set up.
Five9's customer service team goes above and beyond, which helps make up for any finicky product experience. Users raved about the support they've received.
But many teams reported that they needed to put in a little elbow grease to get Five9 set up.
Five9 user ratings:
4.2 out of 5 on Capterra
7.9 out of 10 on TrustRadius
4 out of 5 on G2
3. CloudTalk
CloudTalk is a reliable call centre solution that offers a free option so teams can try before they buy. Users say that CloudTalk is quick to set up and offers superior call quality, even internationally, if you have a strong Internet connection.
Users especially like CloudTalk for its:
Reliability
Excellent call quality
Ease of setup
Free trials
Consider CloudTalk if you need a reliable affordable option that can handle high volumes of inbound and outbound calls.
Users also applaud CloudTalk for its superior call quality, thanks to the company's partnerships with telco providers across the world.
CloudTalk is a good option for teams that want to get up and running quickly, worry-free.
It's also a winner for teams hoping to test out the product before purchasing a plan.
CloudTalk user ratings:
4.6 out of 5 on Capterra
7.4 out of 10 on TrustRadius
4.3 out of 5 on G2
4. RingCentral
RingCentral is another call centre solution that works well across devices and offers customised routing and reporting, though users report they occasionally need help with customisations.
Users hail RingCentral for its:
Ability to flip calls between devices
High quality video calling
Consider RingCentral if your team needs a flexible, cross-platform ability to chat on video with people across the world. RingCentral also makes it easy to invite customers and team members to calls.
Users indicated they sometimes had trouble understanding how to use RingCentral features, though. Teams should be OK with leaning on RingCentral's responsive customer service to learn about the product and set up some of its customisation features.
RingCentral user ratings:
4.3 out of 5 on Capterra
Not posted on TrustRadius
3.5 out of 5 on G2
5. Aircall
Aircall is an easy-to-install, user-friendly call centre solution that integrates with a CRM and other tools. While those are big benefits of the software, it falls short on SMS messaging and more advanced features, according to users.
Users particularly like Aircall for its:
Fast deployment
Core call features for support
Teams that need to get something up and running quickly might want to try Aircall.
But beware if you're looking for a product that offers more than basic features for support teams.
You should also consider an alternative if you communicate with a lot of customers through text messaging. User reviews repeatedly pointed to Aircall's lack of messaging features.
Aircall might be ideal for teams wanting to promote collaboration, particularly in Slack.
Aircall user ratings:
4.2 out of 5 on Capterra
7.3 out of 10 on TrustRadius
4.5 out of 5 on G2
6. Dixa
Dixa is a newer call centre solution that gives non-technical team members the ability to customise call flows with a drag-and-drop editor, though some reviewers wished for more capabilities.
Here are a few reasons why users like Dixa:
Great call quality
Live drag-and-drop flow builder
Dixa is an up-and-comer in the call centre space
Consider trying Dixa if your team struggled with good call quality when using other software in the past and if improving call quality is a priority in 2021.
Dixa also gives teams the ability to create and customise call flows using a drag-and-drop builder. Users like that this feature offers them more control over different call scenarios without needing IT expertise.
But according to a few reviews, it sounds like Dixa doesn't provide enough customisation for more complex support teams.
You may choose Dixa over other software solutions if you want to work and grow with an up-and-comer in the space that's more flexible in what it provides users.
Dixa user ratings:
4.4 out of 5 on Capterra
Not posted on TrustRadius
4 out of 5 on G2
7. Voximplant
Voximplant gives more technical teams the ability to create a fully customised call centre solution, complete with Dialogflow and voicebot-enhanced IVR.
Users particularly like Voximplant for its:
Ability to customise with SDK and APIs
Voicebots and Dialogflow Connector
Consider Voximplant if your team wants to create more capable, "human" voice systems. The tool offers advanced fine-tuning and customisation for IVR using its Dialogflow Connector and voicebots. While Voximplant isn't the only call centre software that offers Dialogflow capabilities, it's one of the few with users that celebrate the feature in their reviews.
Voximplant is also a good option for companies that have a desire to build a custom call centre solution with JavaScript and APIs and that have a dedicated IT team to do it.
Voximplant user ratings:
No reviews on Capterra
No reviews on TrustRadius
5 out of 5 on G2
8. LiveAgent
LiveAgent is a call centre solution that stands out with users for its flexible pricing and chat features. It also allows for customisation, though it requires some technical expertise.
Users love LiveAgent for its:
Flexible pricing
Chat functionality and personalisation
Ability to customise
Budget-conscious teams prefer LiveAgent's pared-down free version and affordable tiers. With LiveAgent, you pay for what you need.
Consider LiveAgent if you want more chat functionality and personalisation capabilities.
Teams that need a fully programmable solution and have the developer support to take advantage of it might prefer LiveAgent as well. Even though LiveAgent is a powerful option for customisation, users said it can sometimes take longer to set up. Reviews also indicated that the added complexity occasionally introduced errors and bugs.
LiveAgent user ratings:
4.7 out of 5 on Capterra
9.5 out of 10 on TrustRadius
4.5 out of 5 on G2
9. Avaya
Avaya offers contact centre as a service (CCaaS), communications platform as a service (CPaaS) and unified communications as a service (UCaaS) options for call centre teams. Users like it for its call monitoring and administrative features, particularly for high volume needs.
Teams love Avaya for the way it helps them:
Monitor call queues
Route calls
Easily handle numerous calls
Consider Avaya if your team manages high call volumes and needs an easy way to track calls and route them appropriately. While many of the solutions in this list offer features to help with those tasks, Avaya users specifically highlighted these capabilities in their reviews:
Avaya user ratings:
4.5 out of 5 on Capterra
6.9 out of 10 on TrustRadius
4 out of 5 on G2
10. Dialpad
Dialpad is a great simple call centre option for teams that are on the move. Reviews show that users enjoy the ability to work from Dialpad on a browser, desktop app or phone.
Users recommend Dialpad for its:
Straightforward multiplatform experience
Easy deployment
Dialpad looks like a good option for teams (particularly those on-the-go) seeking something that's easy-to-use across platforms.
Consider Dialpad if your team prioritises a simple deployment, too.
But teams that need advanced permissions or group settings might find Dialpad lacking.
Dialpad user ratings:
4.3 out of 5 on Capterra
7.6 out of 10 on TrustRadius
4.5 out of 5 on G2
11. Nextiva
Nextiva provides a breadth of call centre features but, according to users, it is often a headache to implement.
Teams that want to use an all-in-one product to cover a lot of call centre features — even if those capabilities come off a little lacklustre — might want to try Nextiva.
However, some users complained about how long it took and how frustrating it was to implement Nextiva.
Nextiva user ratings:
4.2 out of 5 on Capterra
8.6 out of 10 on TrustRadius
4.5 out of 5 on G2
12. Yodel
Yodel is ideal for teams that want to manage calls and work primarily through Slack.
While other software options in this list also offer Slack functionality, Yodel users made a point of calling out the feature in their reviews.Yodel seems like a great choice for teams that want to communicate primarily on Slack.
However, teams that aren't so Slack-focused might find Yodel less useful than other call centre options.
Yodel user ratings:
3.8 out of 5 on Capterra
Not posted on TrustRadius
4.5 out of 5 on G2
Zendesk is here to help you understand your needs
If you're ready to launch a call centre for your brand, we can help you navigate the complexities of running an efficient and effective call centre.
Whether you're unsure how to best train your call centre team or you're struggling to improve customer satisfaction, take a peek at our resources that cover these call centre questions and much more.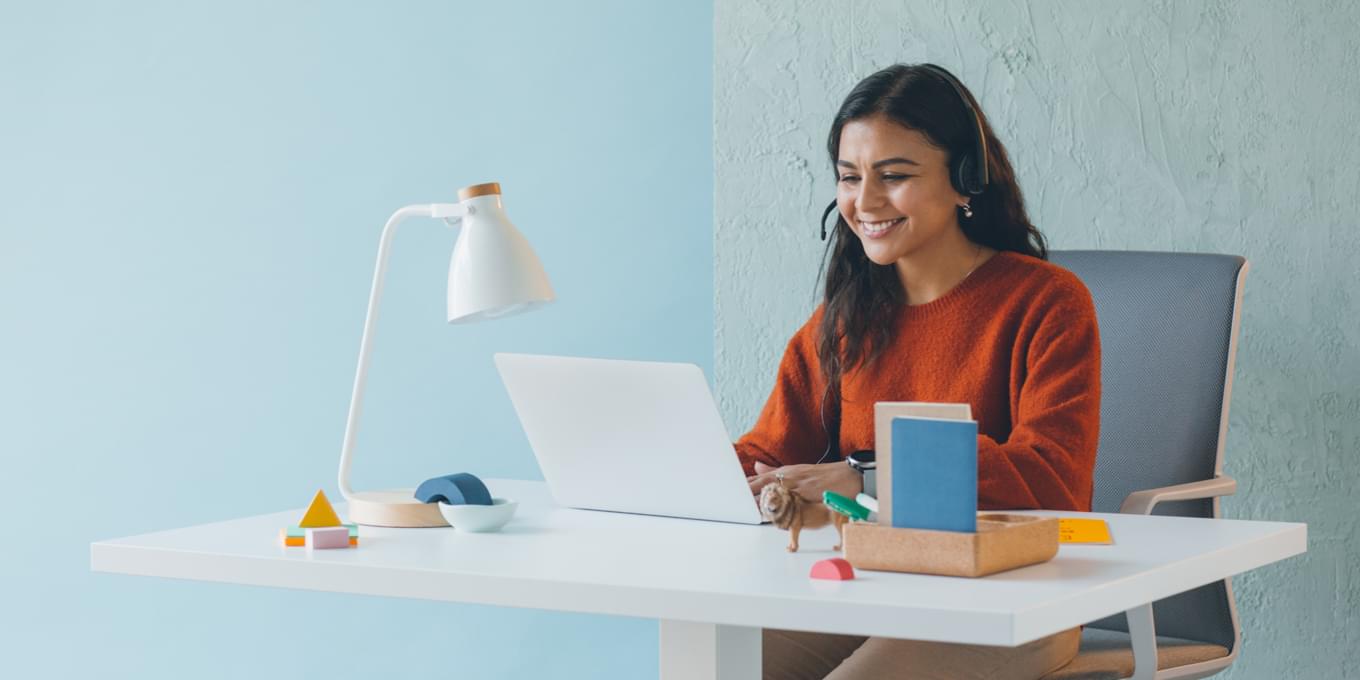 Conversational support made easy with Zendesk
Customers want companies to meet them where they are and expect easy, fast and personalised support experiences, regardless of channel. Find out how you can keep the conversation going with our free guide.