What is a chatbot?
Business chatbots: the ultimate guide to using chatbots in customer service
Chatbots are most successful when customer service leaders use them to empower agents giving live chat support. Learn how to foster agent-bot partnerships.
By Hannah Wren, Content Marketing Associate
Last updated May 4, 2022
Customers today use business chatbots to do everything from checking whether they have COVID-19 symptoms to finding the perfect lipstick colour.
Business use of conversational artificial intelligence (AI) is only going in one direction. Gartner predicts that 70% percent of customer interactions will involve emerging technology such as machine learning, live chat apps and mobile messaging by 2022 – a 15% increase from 2018.
Providing great chatbot support starts with understanding how business chatbots and agents can work together, and then picking the best live chat software based on your customers' and Support team's requirements.
How does a chatbot work?
A chatbot uses predefined rules, natural language processing, machine learning or deep learning to interpret customers' (or employees') requests and provide responses.
Chatbots work best for live chat online where customers' requirements are specific and clear.Features include:
A bot can work with a knowledge base to answer frequently asked questions by recommending relevant Help Centre articles. An airline service could deflect repetitive enquiries such as, 'How do I change my ticket?' with step-by-step instructions for the task.
With access to business and customer data, chatbots can deliver more contextual and personalised responses. If Mark wants to change his ticket to Hawaii, a bot can give him available flights on his new travel date and tell him that he's eligible for a discount if he upgrades to first class.
Taking it a step further, an AI chatbot can help customers complete tasks interactively. Mark could point and click to book a window seat and purchase his upgraded ticket – all inside the conversation thread.
Are business chatbots going to steal customer service jobs?
Chatbots are most successful when customer service leaders use them in conjunction with agents and foster agent-machine partnerships. Humans will always be the secret sauce to a great customer experience.
Customers want to interact with real people, but they want these interactions to be meaningful. Low-stakes questions such as 'How do I change my password?' are tasks that customers prefer to resolve on demand via self-service with the help of a zendesk chat.
When bots take run-of-the-mill cases off a support team's plate, agents can prioritise more engaging enquiries that require the human touch.
Chatbots can also start conversations on an agent's behalf, capturing context such as a customer's order number or city up front, before an agent takes over. This gives rise to easier visitor tracking and more proactive chat.
How Fintiba's chatbot empowers agents
Fintiba offers online solutions for people who want to work or study in Germany. Agents are critical for resolving problems that require empathy, such as when a customer's visa is declined.
Every conversation goes through Fintiba's virtual agent before it gets to a human agent, taking pressure off Fintiba's Support team.
For example, when live chat customers want to change their account phone number, they complete a form and attach a selfie for identification purposes inside Fintiba's chatbot. This chat service means an agent can then take over with the process already started.
Fintiba's chatbot solution, Solvemate, can route conversations to agents – complete with context and conversation history – because it integrates with Fintinba's customer service software.
When chatbots augment – rather than replace – agents, it's a better experience for everyone.
To learn more about how agents and chatbots can work together, read our blog.
Benefits of chatbots that go beyond efficiency and cost savings
Chatbots have benefits beyond 'increasing efficiency' and 'cutting costs' – that's table stakes.
Here are a few ways in which humans can work in tandem with chatbots to solve key business challenges.
Challenge: Customers want a more convenient way to get live one-to-one help – 24/7
How a bot can help
Being constantly connected has increased customers' desire for instant support. Customers today expect help as soon as they need it, on channels convenient for them.
In fact, Zendesk's findings revealed that over 40% of customers consider 24/7 support, in real time, a top component of good customer experience. And a study by Accenture found that 83% of churned customers insist that better live customer service would have had an impact on their decision to switch providers.
If Sally's lunch-delivery order is delayed, she can open a chat window to ask where her sushi is and get an update on her California roll in real time. If Rachel has lost her credit card, a virtual assistant can help her pause it over her bank's mobile app, so she doesn't have to worry about mysterious charges while she tries to find it.
In deploying a chatbot across customers' preferred channels, businesses ensure that customers get seamless, always-on support.
Challenge: Customer requests are increasing and the business needs to scale quickly
How a bot can help
Forty-two per cent of customer service leaders expect customer requests to grow, yet only 36% can expand headcount. This gap represents a sweet spot where a chatbot can help.
42% of customer service leaders expect customer requests to grow, yet only 36% can expand headcount.
For instance:
As a small team, Spartan Race deployed Zendesk's Answer Bot® to help its agents tackle spikes in customers' requests during races – races are hard to staff because they take place at the weekend. Spartan Race has seen a 9.5% decrease in chat volume, extending its Support team's live-chat availability by three hours every day from time savings.
As France's national railway, SNCF needed to provide quick support to impatient passengers on the go using its new mobile app. However, it couldn't employ another team of agents to deal with the influx of requests. Mindsay's Zendesk integration enabled SNCF to take pressure off its overwhelmed agents and deploy a chatbot to help customers find travel itineraries, provide departure information and send alerts – leading to a 50% reduction in incoming support tickets.
Chatbots give support teams the ability to scale with less.
Challenge: The business is missing out on opportunities for conversion
How a bot can help
Customer service bots can boost conversions with smarter self-service.
A chatbot can enable customers to find answers for themselves outside a Help Centre, such as on a checkout page, with knowledge tailored to their context. For example:
Fifty-five per cent of online shoppers abandon a purchase because they can't find an answer to a question quickly. Dollar Shave Club uses Answer Bot to welcome website visitors with Help Centre articles and answer questions that it can anticipate – before a customer abandons their basket.
Using Netomi's Zendesk integration, Freshly deflects around 2,200 tickets every week. Its chatbot collects website visitors' email addresses before they ask a question, which serves the dual purpose of capturing context for agents and capturing leads for marketing teams.
Wavy uses a chatbot to help with prospecting and lead generation. Botmind's Zendesk integration made it easy to set up and increased conversion by 25%.
55% of online shoppers abandon a purchase because they can't find an answer to a question quickly.
Taking it to the next level, chatbots can convert customers inside the messenger by providing opportunities for immediate action, with rich messaging types such as carousels, forms and pick lists – whether that's making a hotel booking or purchasing a pair of shoes.
Chatbots can also automate cross-selling and upselling activities. With the right context, a bot can check whether Sam is eligible for a discount on a hotel room with a view or ask if he wants a pair of socks to match his new Nikes.
Four questions to consider when evaluating a customer service chatbot
Chatbots are relatively new to customer service, and companies are still working out how they fit within their broader support strategies. This makes it a challenge to find the right bot for your business.
Here are some questions to consider.
What problem would you like to solve – and what resources do you need to solve it?
To start with, a business will need to decide which use cases to automate based on the problem it wants to solve and its resources.
This type of AI-powered bot enables teams to get fast time to value, serving Help Centre articles across a variety of channels, from email to mobile SDKs to Slack, and capturing basic customer context along the way.
Some companies want to deflect more interactive or personalised requests, such as telling Kate how much data her iPhone used this month or recommending a new plan based on her data needs.
This requires more resources, including developers (and a bigger budget). They'll also need a chatbot solution that integrates with their customer service software and other relevant systems.
Other businesses are looking for a highly customised chatbot that serves more engaging and actionable content or requires multi-step workflows (like giving Kate the ability to purchase a new phone pro plan inside the conversation thread). They'll probably need in-house developers.
Which channels do you want to use – and which features will you need on these channels?
A business should optimise its chatbot for the way customers are going to use it.
Think about the channels that your customers engage with the most. Customers expect to get support over their preferred touch-points – whether they're interacting with a human or a bot.
If your customers spend time on your website or mobile app, a bot might welcome them there – but that's pretty basic stuff.
Research tells us that customers want to interact with brands on channels they use with friends or family. Messaging channels, like Facebook Messenger, WhatsApp, Twitter Direct Message, LINE, Apple Business Chat (which integrates with iMessage) or SMS, lend themselves to more convenient conversational experiences.
For instance, Plum, a Facebook Messenger chatbot (also available on the Plum app), sends users personalised savings advice. Or, Samsung Australia created a Twitter chatbot to give customers personalised TV recommendations.
Make all your business's chatbot dreams come true
Whether you're just getting started with chatbots or want to scale, Zendesk can help.
Related stories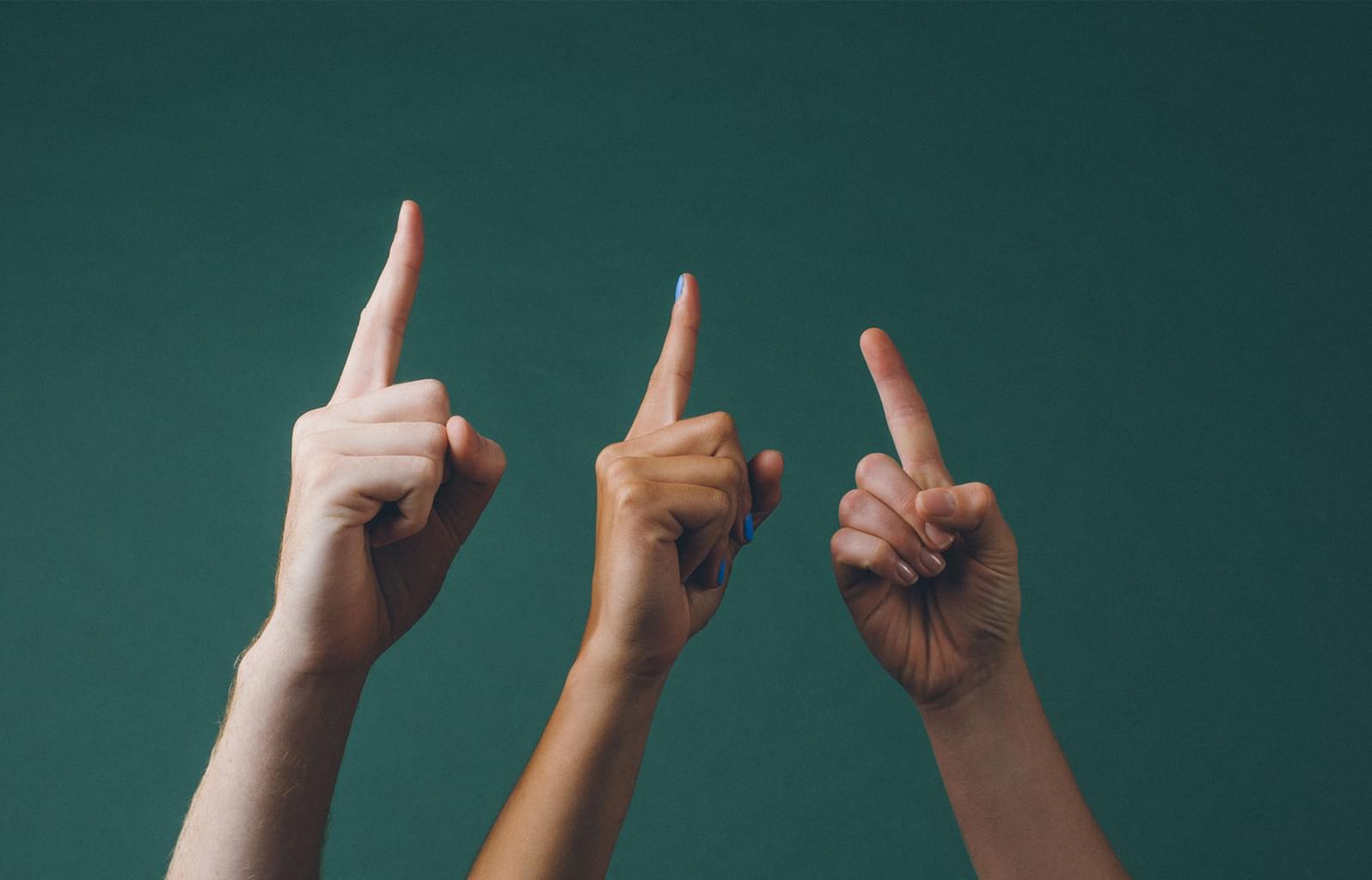 Triggers are business rules that are automatically executed in response to certain events that have occurred…
Make all your business's chatbot dreams come true
Whether you're just getting started with chatbots or want to scale, Zendesk can help.
See how
We know. It's a lot to take in.
Sign up for our newsletter and read at your leisure.