Miuros Insights helps you make better decisions based on new insights — it's like having your own dedicated data scientist.
Equip your management and quality assurance teams with a tool that frees them up from complex and time-consuming data analysis, so they can: 1. take faster, data-driven decisions to optimize operations 2. detect coaching needs of teams and individuals, and assess performance, in a fair way 3. assess and improve performance of your messaging to customers
"Did you know?" — Predigested Insights
Often, people don't have the time, resources, or even the skills to run complex analysis on their data. Miuros offers you insights that are ready to be "consumed", with direct calls for actions or pointers to an area of your processes that requires attention.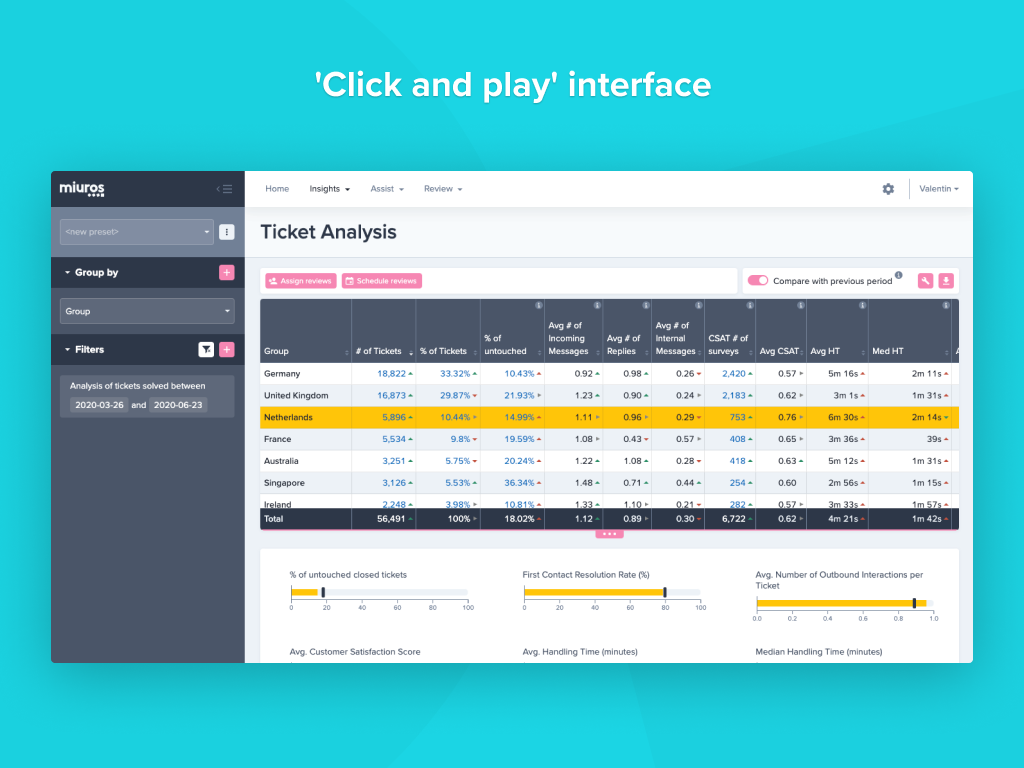 Quality Assurance
Explore, navigate, and learn from your data in an interactive and simple way.
Miuros Insights makes it easy to check how an agent, a team, or specific ticket type is performing with respect to the average, across the KPIs that matter to you. Discover trends, visualize their evolution over time, drill down and slice your data to make better decisions.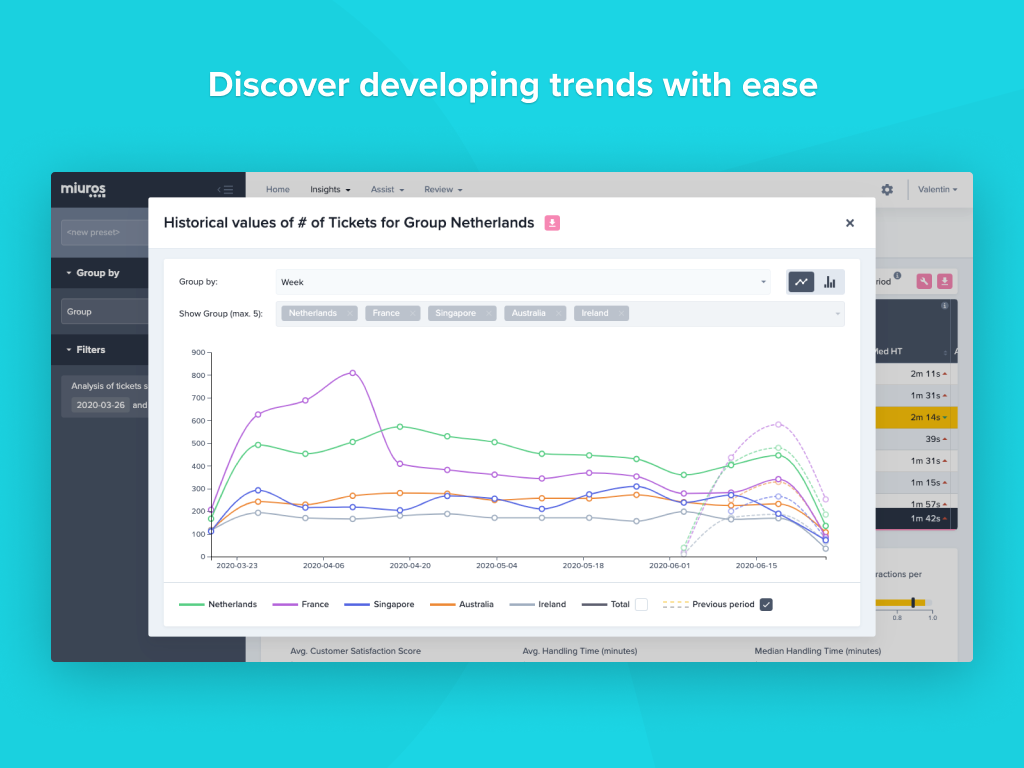 Communication Analysis
Macros… Use them correctly and they are a powerful tool to drive quality and efficiency. Use them wrong and you risk empty chatter that doesn't solve customer problems and ultimately pushes them away.
Miuros helps you maintain a healthy library of canned answers, by revealing how they are used by your team, how they impact your productivity, your customer satisfaction or any other of your key metrics.
Miuros also detects cases where individuals have their own set of unofficial templates, allowing you to turn the most efficient ones into official ones or Knowledge Base articles.
Agent Performance
What if your agents and managers could easily self-assess their performance by comparing themselves with the rest of the team, in a fair way?
The Miuros Smart Benchmark gives you a new way to look at agents and team performance by taking into account the specific nature and distribution of tickets they worked.
Miuros saves time to the management team by computing and emailing its performance analysis together with a written conclusion on how to interpret the data of the report.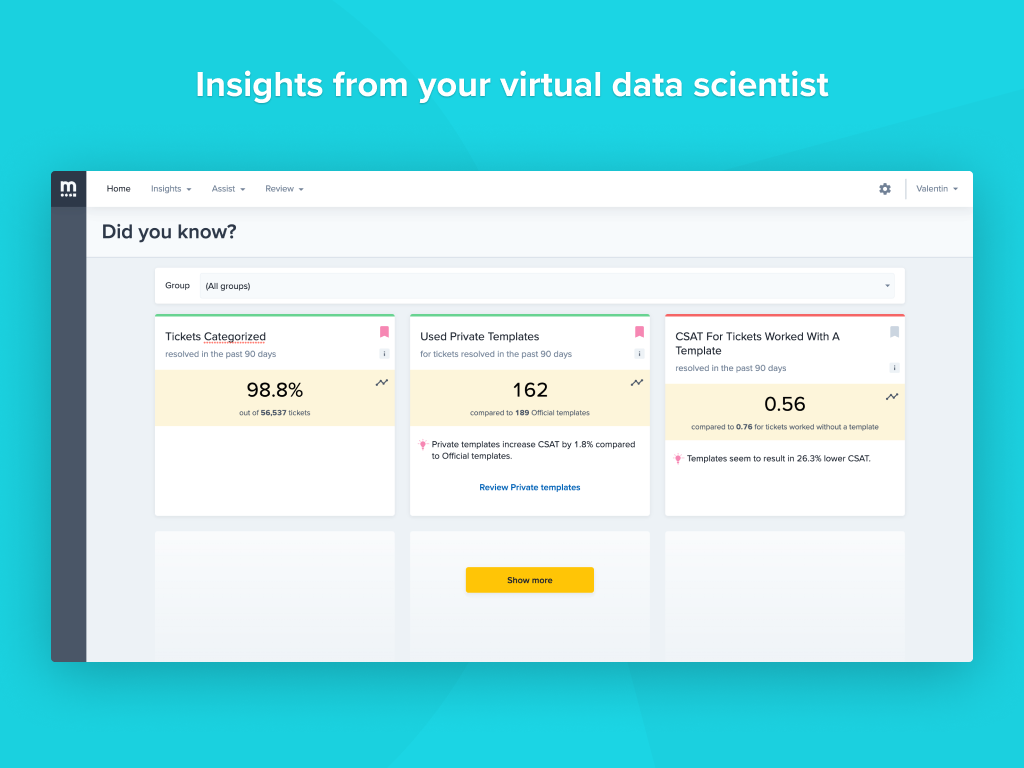 ---
Hungry for more? Check out Miuros Assist, and start replying to tickets faster, reducing your backlog, and increasing customer satisfaction.
In order to set up Miuros Insights into your Zendesk, simply schedule a call with us.
We will give you a demo of Miuros services, take the time to understand your Customer Service processes, and grant you access to Miuros Insights.
Ready to start taking better, faster, data-driven decisions for your Customer Service? Miuros is ready to help.
Get your app in The Marketplace
Find out what it takes to get your app on the digital shelves.